Farm-to-KITCHEN Cooking Class: Middle Eastern Food with The Chubby Chickpea
Description

Farm-to-KITCHEN Cooking Class: Middle Eastern Food with The Chubby Chickpea
Presented by The Trustees
Everyone's favorite Boston food truck, The Chubby Chickpea, features Middle Eastern flavors fusing traditional favorites and authentic recipes with fresh local ingredients and contemporary styles. Chef Avi Shemtov is bringing these flavors and traditions to The KITCHEN at The Boston Public Market for a special Farm-to-KITCHEN cooking class.
Our Farm-to-KITCHEN cooking classes bring talented chefs from some of the BEST restaurants in Boston to teach attendees how to replicate innovative recipes at home. Get out of your kitchen and into ours!
You'll also enjoy a tasting of three local wines made right here in New England, compliments of the Massachusetts Wine Shop.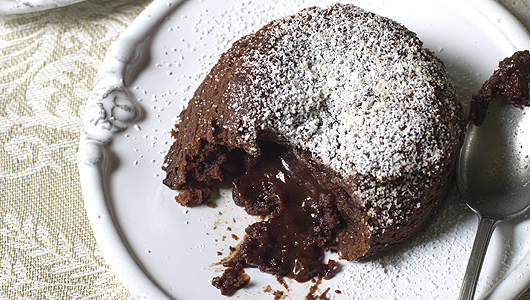 The Menu:
• Seasonal Couscous Salad using Fresh Tomatoes and Parsley from Cornerstalk Farms
• Pan-fried Chicken Snitzel from Chestnut Farms with Fresh Lemon Hummus
• Mexican Chocolate Lava Cake with Taza Chocolate

In this combination demo and hands-on cooking class, Chef Shemtov will demonstrate the tools and techniques of creating Isreali Comfort Food. He will lead the class through making the first two courses of this seasonal menu (described below) as participants follow along, creating their own culinary masterpieces.
Cost is $40 for Trustees member and $50 for Non-Trustees Members. Members must bring their current member card and number. Join The Trustees and save! Members save between 20-40% off all classes in The KITCHEN.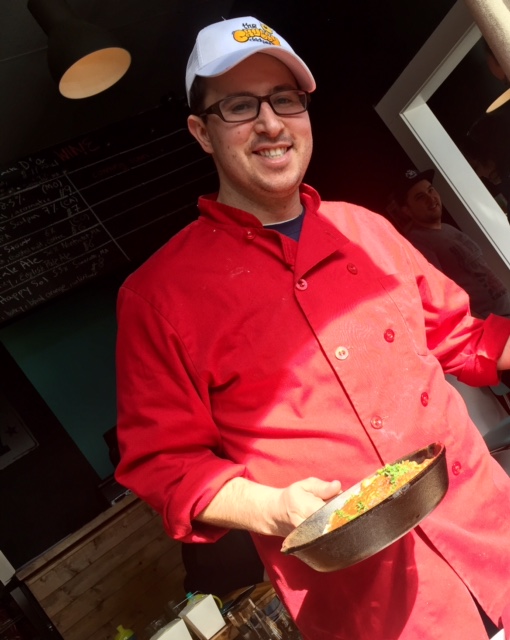 About Chef Avi Shemtov and The Chubby Chickpea
Avi grew up in kitchens run by his father, Israeli Chef Yona Shemtov, and later earned his degree at the University of Massachusetts-Boston. After graduating and spending time managing various small businesses, Avi opened 'The Chubby Chickpea' as a quick-serve brick and mortar in Canton, Ma. The early success of 'The Chickpea' allowed him the opportunity to launch his most notable project, 'The Chubby Chickpea's flagship food truck. In addition to owning 'The Chickpea' and serving as its Executive Chef, Avi is also an author (The Single Guy Cookbook, Page Street 2015), educator (Cambridge Center for Adult Education) restaurant consultant and owner of TAPPED Beer Trucks. While Avi's restaurant projects have centered around his Israeli Heritage, Avi has been recognized by Boston Magazine, Esquire, Men's Health, Yahoo.com and numerous other respected publications for the diversity of his culinary abilities. Avi lives in Sharon, MA with his wife, Adrien, and their two children.

About The Trustees and The KITCHEN
As one of the largest owners of agricultural land and the premier steward of the cultural and natural landscape of Massachusetts, The Trustees extends its leadership to transform the local food system by connecting residents and visitors back to the land and sharing the Commonwealth's collective agrarian heritage through innovative retail and educational experiences at the Boston Public Market in the heart of downtown Boston.
The KITCHEN is a community gathering place, managed by The Trustees, that is restoring the craft of seasonal cooking in Massachusetts, New England, and beyond through hands-on classes and educational experiences that celebrate the farmers and artisans of this region. Partnered with the Boston Public Market, The KITCHEN embraces a whole-food approach to eating and promotes cooking as an essential cornerstone of a sustainable food system.
Join The Trustees and receive 20%-50% off all classes, workshops, and events at The KITCHEN and all Trustees properties.
Date and Time
Location
The KITCHEN presented by The Trustees
The Boston Public Market
100 Hanover Street
Boston, MA 02108