Description
Farm-to-KITCHEN Cooking Class: Mediterranean Mezze & Tapas
Presented by The Trustees
Both western and eastern mediterranean cultures have their own versions of small savory plates, called mezze in Turkey and Lebanon to the east, and tapas in Spain to the west. Join us in The KITCHEN at The Boston Public Market for a seasonal & local twist on the traditional flavors of mezze and tapas at our Farm-to-KITCHEN hands-on cooking class!
Lieza Dagher, Director of The KITCHEN, will lead this cooking class emphasizing traditional recipes and flavors that have been passed down from generations of her family. Lieza's recipes will awaken your senses and introduce you to new options for flavorful meals at home. The majority of ingredients for the class will be straight from The Boston Public Market, proving you can buy local, eat local and still achieve international flavors.
Each course will be paired with a tasting of local wines from The Massachusetts Wine Shop.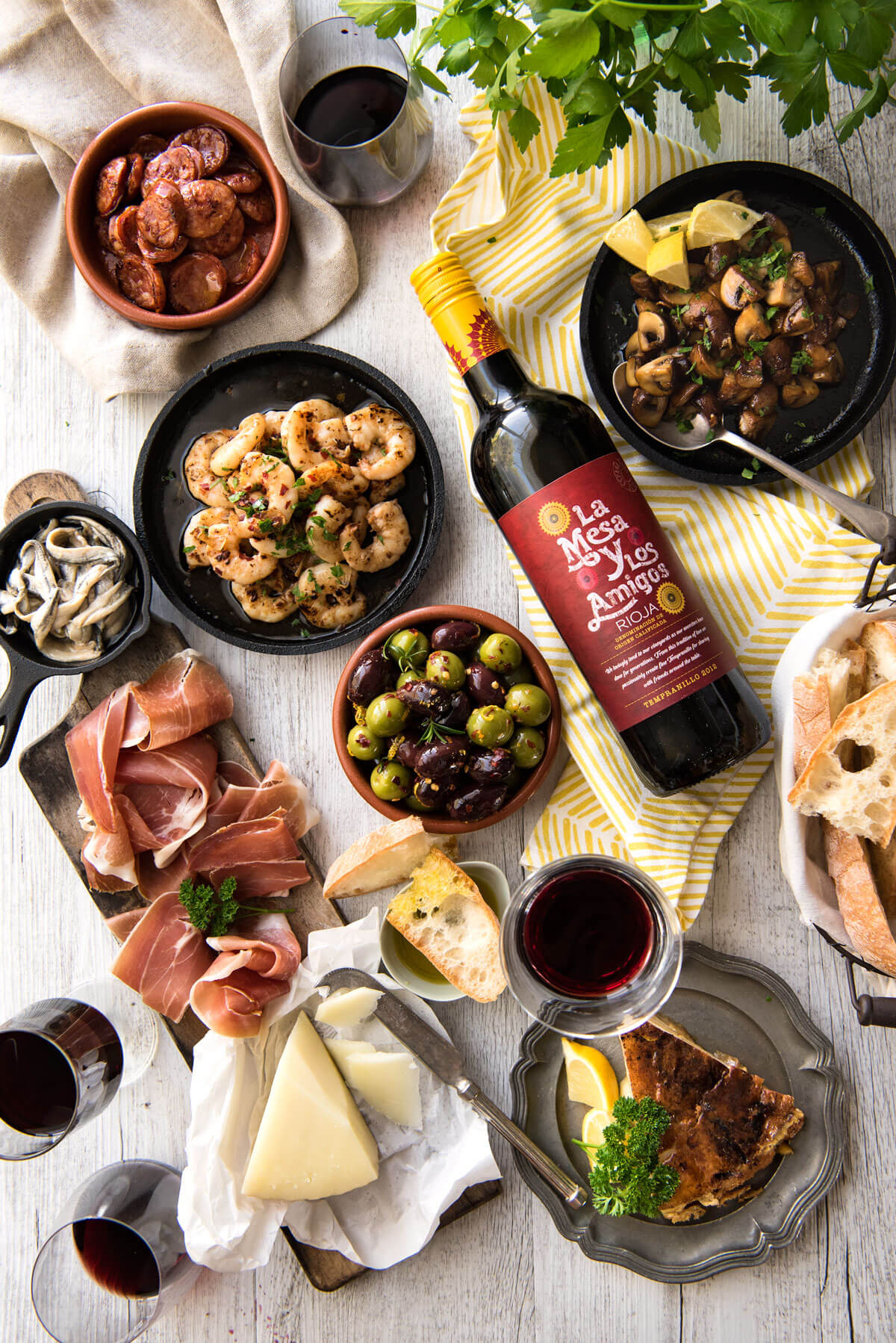 Farm-to-KITCHEN: Mediterranean Mezze & Tapas
Thursday, September 14
Wednesday, November 1
Thursday, December 21
6:00-8:00 pm
The KITCHEN at The Boston Public Market
100 Hanover Street, Boston
In this combination demo and hands-on cooking class, Lieza will demonstrate the tools and techniques of classic mezze and tapas recipes celebrating local summer ingredients. She will then lead the class through making a four-course seasonal meal.
September 14 | End of Summer New England Mezze & Tapas
Polenta with Mushroom Ragu | various mushrooms, herbs and farm-fresh butter
Lettuce Cups | fresh greens, Vineyard blue cheese and Qs Nuts
Quick Pickled Carrots | seasonal fresh herbs
Smoked Salmon Tarts | leeks, herbs and local salmon from Red's Best
November 1 | Fall in New England Mezze
Crostini | Somerville Bread baguette, evoo, roasted garlic
Braised Chicken Thighs | Chestnut Hill Farm chicken, cabbage, Stillmans bacon, mustard
Maple Carrots | Siena Farms carrots, Massachusetts maple, farm-fresh butter
Cranberry Compote | South Shore cranberries, sugared pecans, brandy
December 21 | Winter in New England Mezze
Herb Frittata | farm eggs from Chestnut Farm, baby potato, shaved onion
Lentil Pate | French lentil, shallot, hazelnut from Q's Nuts
Winter Tziki | greenhouse cucumbers, Sidehill Farm Dairy sour cream, fresh herbs
Hearty Greens | braised greens, caramelized onions, Stillmans bacon
Our hands-on cooking classes are structured as a group learning experience; you'll work with other students to create a seasonal meal led by our professional chef instructors. We focus on learning new cooking styles and techniques to increase your confidence and enjoyment in your own kitchen. Here are a few things to know before booking a class with us:

Each class is centered on the local, seasonal farmers and artisans of the Boston Public Market, so menus may change slightly based on what's available the day of the event.
During each class, you'll learn 2 or 3 recipes, you'll work with between 2 and 4 other students to create each one, and you'll enjoy a plentiful taste of each.
Classes are usually between 2 and 2.5 hours long, unless otherwise noted.
Please be prepared to be on your feet, standing at a table, and cooking for the duration of class.
We recommend comfortable, non-slip, and closed-toe shoes.
Cost is $52 for Trustees member and $65 for Non-Trustees Members. Members must bring their current member card and number. Join The Trustees and save! Members save between 20-40% off all classes in The KITCHEN.
About The Trustees and The KITCHEN
As one of the largest owners of agricultural land and the premier steward of the cultural and natural landscape of Massachusetts, The Trustees extends its leadership to transform the local food system by connecting residents and visitors back to the land and sharing the Commonwealth's collective agrarian heritage through innovative retail and educational experiences at the Boston Public Market in the heart of downtown Boston.
The KITCHEN is a community gathering place, managed by The Trustees, that is restoring the craft of seasonal cooking in Massachusetts, New England, and beyond through hands-on classes and educational experiences that celebrate the farmers and artisans of this region. Partnered with the Boston Public Market, The KITCHEN embraces a whole-food approach to eating and promotes cooking as an essential cornerstone of a sustainable food system.
Join The Trustees and receive 20%-50% off all classes, workshops, and events at The KITCHEN and all Trustees properties.