Multiple Dates
Farm-to-KITCHEN Cooking Class: Flavors from the Szechuan Region of China
Description

Farm-to-KITCHEN Cooking Class: Flavors from the
Szechuan

Region of China
Presented by The Trustees
Looking to spice up your cooking skills this spring and summer? Let Chef Alexis take you on a journey through the ancient region of Szechuan in China, where she recently spent a month exploring the local cuisine and discovering new recipes and techniques. Szechuan cuisine is known for intense flavor and spice, and using garlic, onion and chili peppers to kick it up a notch - prepare yourself for a flavor explosion!
In this lively, hands-on cooking class you'll learn how to utilize the produce and products of the farmers and artisans of the Boston Public Market. Guided by Chef Alexis you'll create an exciting multi-course meal based on seasonal, local food, and increase your comfort in the kitchen through new knife skills, techniques, and flavor profiles. Come ready to roll up your sleeves and get cooking! The majority of ingredients for the day's cooking and baking will be straight from The Boston Public Market, proving you can buy local, eat local and still achieve international flavors.
In addition to learning a new cooking style, you'll enjoy tastes of three local New England wines that pair perfectly with recipes we'll be making, courtesy of The Massachusetts Wine Shop.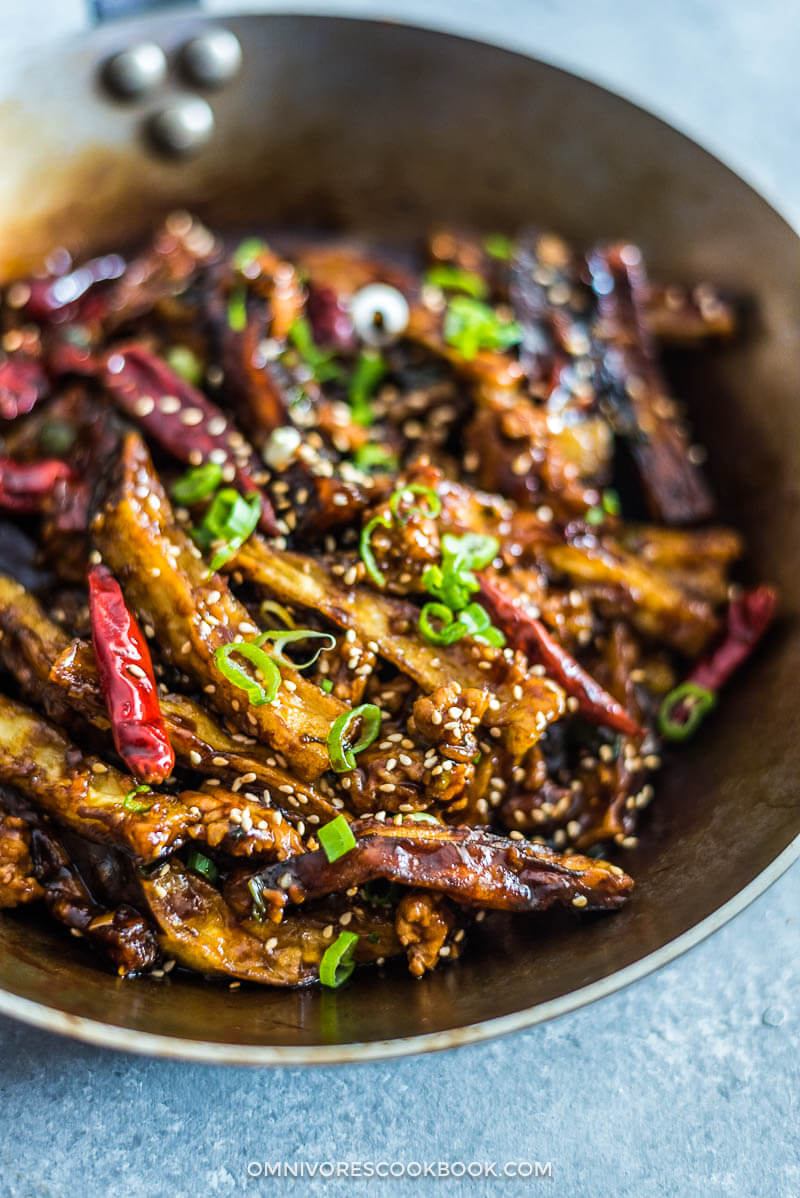 Dates:
Saturday, June 1 from 5:00-7:00 pm | Spring Menu
Sunday, June 23 from 4:00-6:00 pm | Spring Menu
Saturday, June 29 from 5:00-7:00 pm | Spring Menu
Sunday, July 14 from 1:00-3:00 pm | Summer Menu
Sunday, July 14 from 4:00-6:00 pm | Summer Menu
Saturday, August 17 from 1:00-3:00 pm | Summer Menu
Saturday, August 17 from 5:00-7:00 pm | Summer Menu
Sunday, August 25 from 1:00-3:00 pm | Summer Menu
Spring Menu
Suan Ni Pai Huang Gua (Smacked Cucumber in Garlicky Sauce)
Yu xiang qie zi (Sichuan Style Hot and Sour Eggplant)
Gong Bao Ji Ding (Sichuan Kung Pao Chicken) served with white rice
Selection of Boston Public Market Sweets and Chinese Tea
Summer Menu
Sichuanese Pork Wontons made with Chestnut Farms pork in chili oil

Sweet and Sour Eggplant Stir fry with seasonal produce from Siena Farm served with white rice

Dry-fried green beans from Stillman's Farm

Selection of Boston Public Market Sweets and Chinese Tea
Both menus can be made vegetarian, but not gluten-free or vegan. To request a vegetarian option or to inquire about allergies, please email kitcheninfo@thetrustees.org at least three days in advance. Please note that The KITCHEN is not an allergy-free kitchen and there's always a slight risk of cross contamination.
This menu contains MSG. Chef Alexis will talk about the proper use and preparation of MSG to limit negative reactions. MSG has been used for a century in Chinese recipes as a flavoring element, but if you would prefer to have an MSG-free meal, please email kitcheninfo@thetrustees.org at least three days in advance.
Tickets: $60 for Trustees member and $75 for Non-Trustees Members. Members must bring their current member card and number. Join The Trustees and save! Members save between 20-40% off all classes in The KITCHEN.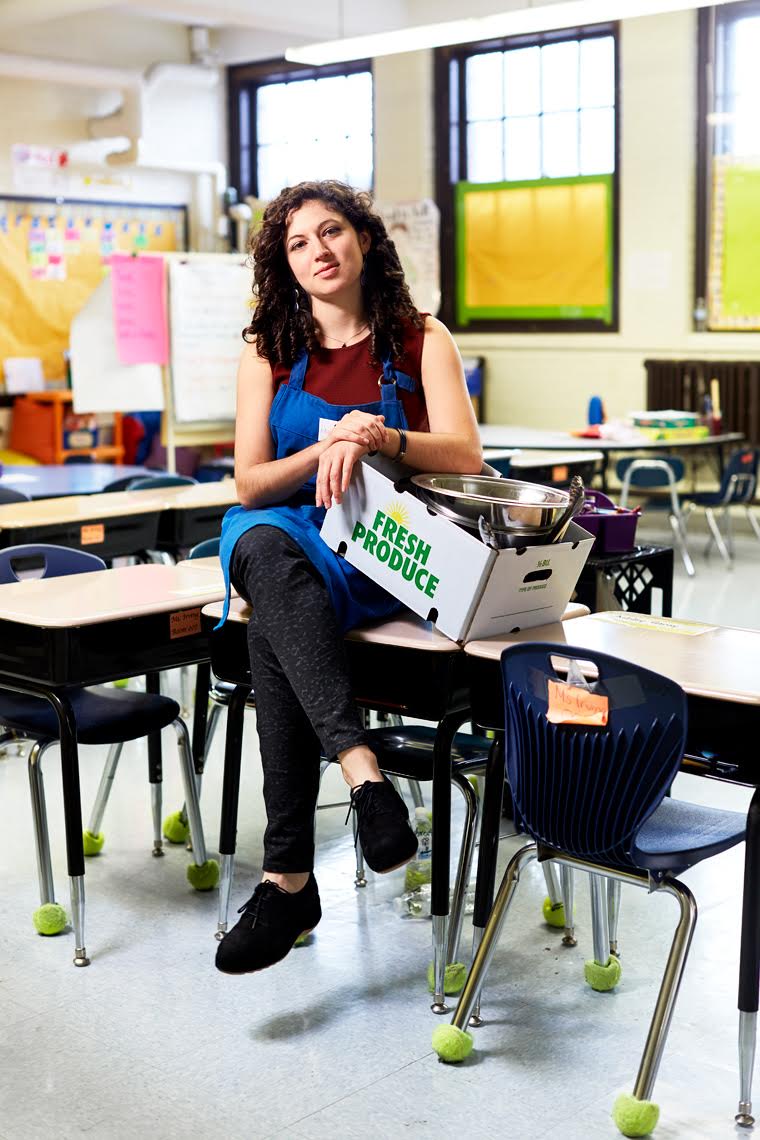 About Chef Alexis Daniels
Alexis began catering at 13-years-old in the San Francisco Bay Area, and launched her own private catering company at 16. Rather reluctantly, she closed her business and uprooted to chilly Boston to earn a BA in Anthropology, Community Health, and Fine Art from Tufts University. Delighted to learn food does in fact grow here too, she stayed a while longer and earned her Master's in Occupational Therapy. After testing the waters in rehabilitation hospitals, clinics, and schools, she decided the kitchen best suits her creative, culinary mind!

These days, she is Enrichment Programs Manager at the Acera School, a founding member of Eastie Farm (the neighborhood's first non-profit urban farm), and an avid world traveller. Alexis is excited to extend her love of global cuisines to students at the Boston Public Market, through classes highlighting New England's highest quality local food.
About The Trustees and The KITCHEN
As one of the largest owners of agricultural land and the premier steward of the cultural and natural landscape of Massachusetts, The Trustees extends its leadership to transform the local food system by connecting residents and visitors back to the land and sharing the Commonwealth's collective agrarian heritage through innovative retail and educational experiences at the Boston Public Market in the heart of downtown Boston.
The KITCHEN is a community gathering place, managed by The Trustees, that is restoring the craft of seasonal cooking in Massachusetts, New England, and beyond through hands-on classes and educational experiences that celebrate the farmers and artisans of this region. Partnered with the Boston Public Market, The KITCHEN embraces a whole-food approach to eating and promotes cooking as an essential cornerstone of a sustainable food system.
Join the Trustees and recieve discounts on KITCHEN events. Join here.
Program Refunds/Cancellations: In the event that a program is cancelled due to severe weather, low enrollment, or other circumstances, we will notify you as soon as possible by email and issue you a full refund within 14 days of the cancellation. If you cannot attend a program as planned, contact kitcheninfo@thetrustees.org at least 7 days prior to the start of the program to receive a full refund. Refunds will not be granted for registration cancellations placed fewer than 7 days before the start of the program. There are no refunds for missed classes. The KITCHEN reserves the right to change program locations, schedules, or instructors when necessary.