Farm-to-KITCHEN Cooking Class: Autumn in Piedmont, Northern Italy
Description
Farm-to-KITCHEN Cooking Class: Autumn in Piedmont, Northern Italy
Presented by The Trustees
When it comes to food, Italians know best. Join us in The KITCHEN at The Boston Public Market for a seasonal & local twist on the traditional flavors of the Piedmont Region of Northern Italy at our Farm-to-KITCHEN hands-on cooking class! Jen Murray, The Urban Chef, will lead this cooking class emphasizing the rustic recipes she learned while traveling through this region for several years. She spent her time abroad exploring Italian markets, cooking with locals, and mastering traditional cooking techniques. Jen's recipes will awaken your senses and introduce you to new options for flavorful meals at home.
The majority of ingredients for the class will be straight from The Boston Public Market, proving you can buy local, eat local and still achieve international flavors.
Each course will be paired with a tasting of local wines from The Massachusetts Wine Shop.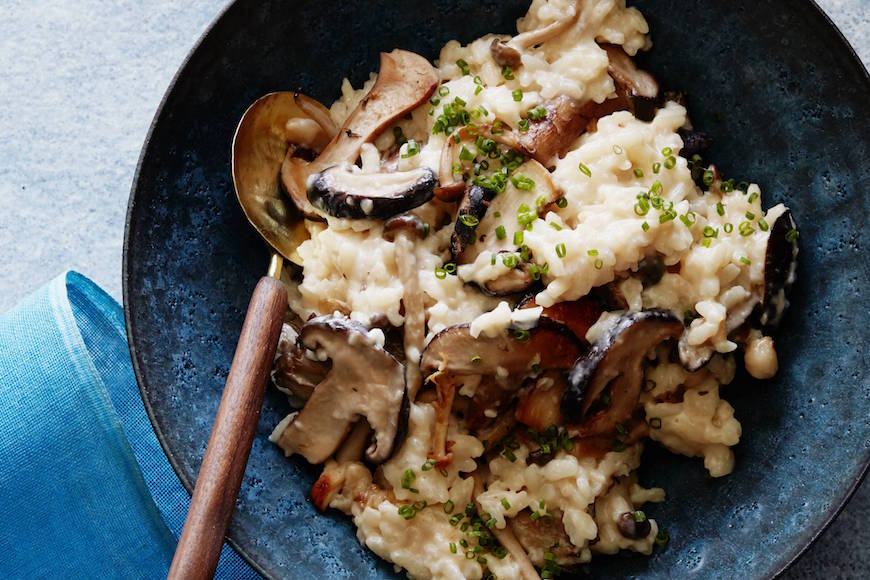 Menu:
Bagna Cauda, or "hot bath" a buttery, savory dip for vegetables. This traditional Piedmontese recipe will showcase our fall bounty of vegetables from local farmers, Stillman's and Siena Farms, along with fresh crostini from Somerville Bread company and smoked meats from Stillman's Meats
Risotto with roasted squash and mushrooms from Stillman's and Siena Farms
Prosecco Zabaglione - a boozy Italian custard sauce - made with seasonal fruit and Farmer's Fizz
Farm-to-KITCHEN Cooking Class
Saturday, September 16
6:00-8:00 pm
The KITCHEN at The Boston Public Market
100 Hanover Street, Boston
In this combination demo and hands-on cooking class, Chef Jen will demonstrate the tools and techniques of classic Italian recipes celebrating local spring ingredients. She will then lead the class through making a three course seasonal meal.
Our hands-on cooking classes are structured as a group learning experience; you'll work with other students to create a seasonal meal led by our professional chef instructors. We focus on learning new cooking styles and techniques to increase your confidence and enjoyment in your own kitchen. Here are a few things to know before booking a class with us:

Each class is centered on the local, seasonal farmers and artisans of the Boston Public Market, so menus may change slightly based on what's available the day of the event.
During each class, you'll learn 2 or 3 recipes, you'll work with between 2 and 4 other students to create each one, and you'll enjoy a plentiful taste of each.
Classes are usually between 2 and 2.5 hours long, unless otherwise noted.
Please be prepared to be on your feet, standing at a table, and cooking for the duration of class.
We recommend comfortable, non-slip, and closed-toe shoes.
Cost is $52 for Trustees member and $65 for Non-Trustees Members. Members must bring their current member card and number. Join The Trustees and save! Members save between 20-40% off all classes in The KITCHEN.
About the Chef:
After working as a social worker for many years, Jen Murray realized that her true passion was food and wine. She is a graduate of the Professional Chef's Program at the Cambridge School of Culinary Arts (2002), has completed her Diploma Certification through the London based Wine Spirit & Education Trust (WSET) and is a graduate of the Elizabeth Bishop wine program at Boston University. She has also attained the title of Certified Specialist of Wine through the Society of Wine Educators.
Jen began as a personal chef and caterer when she created The Urban Chef, Inc. in 2003. Besides cooking for various clients in their homes she began to prepare food for commercial shoots for organizations such as Talbot's, Comcast, Boston Market and Hood, and has had the opportunity to work with celebrities such as Tom Brady and Hilary Duff. She has traveled extensively and has taken a number of classes throughout Italy in order to supplement her knowledge and appreciation of the world's various wines and cuisines.
Jen continues to cater events and teach in home culinary and wine classes. She has also worked at the Cambridge School of Culinary Arts since 2003, teaching such classes as Wines of Italy, Spanish Tapas, Everyday Dinners and Cooking Couples Wine and Dine. She is the instructor for their wine seminar required for all professional chef students.
About The Trustees and The KITCHEN
As one of the largest owners of agricultural land and the premier steward of the cultural and natural landscape of Massachusetts, The Trustees extends its leadership to transform the local food system by connecting residents and visitors back to the land and sharing the Commonwealth's collective agrarian heritage through innovative retail and educational experiences at the Boston Public Market in the heart of downtown Boston.
The KITCHEN is a community gathering place, managed by The Trustees, that is restoring the craft of seasonal cooking in Massachusetts, New England, and beyond through hands-on classes and educational experiences that celebrate the farmers and artisans of this region. Partnered with the Boston Public Market, The KITCHEN embraces a whole-food approach to eating and promotes cooking as an essential cornerstone of a sustainable food system.
Join The Trustees and receive 20%-50% off all classes, workshops, and events at The KITCHEN and all Trustees properties.
Date and Time
Location
The KITCHEN presented by The Trustees
The Boston Public Market
100 Hanover Street
Boston, MA 02108