Farm-to-KITCHEN Cooking Class: Autumn Bounty with Volante Farms
Event Information
Refund Policy
Refunds up to 7 days before event
Description

Farm-to-KITCHEN Cooking Class: Autumn Bounty with Volante Farms
Presented by The Trustees
The KITCHEN at The Boston Public Market is proud to partner with Volante Farms in Needham, Mass to bring you the ultimate seasonal and local cooking class celebrating the bounty of fall. For a century, the Volante family has provided Greater Boston with extraordinary food. Fresh from Italy, Peter Volante got his start in 1917 by trucking his homegrown produce from his Newton farm to Boston's city markets each morning. (In 1962, the family moved their operations and home to what they called "the sticks of Needham.") Today, the community comes to the farm, which features acres of productive fields, state-of-the-art greenhouses, and a massive, year-round farmstand overflowing with all varieties of fruits and vegetables and outfitted with a full-service deli, bakery, and ice cream counter.
The class will be led by Chef Todd Heberlein, the executive chef at Volante Farms, who has spent his career rooted in the local and seasonal food movement and helped develop The Volante Farms Cookbook which offers a fresh, behind-the-scenes look at the farm's exceptional bounty along with wisdom for maximizing those homegrown flavors. Celebrating the farm's centennial year, the cookbook also shares four generations of family history, with stories, photographs, and the Volante family's heirloom recipes.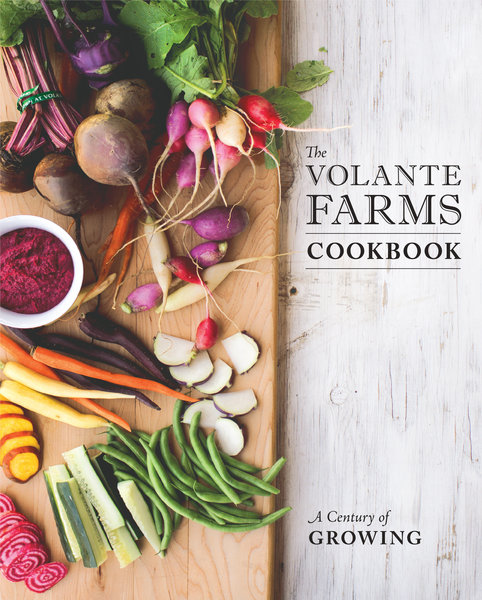 Chef Todd has chosen recipes from The Volante Farms Cookbook that will awaken your senses and introduce you to new options for flavorful, seasonal meals at home. The majority of ingredients for the class will be straight from Volante Farms in Needham and the Boston Public Market, proving you can buy local, cook local, and still achieve gourmet flavors.
Each course will be paired with a tasting of local wines from The Massachusetts Wine Shop.
Copies of The Volante Farms Cookbook will be available for sale at the event.
Menu:
Corn, Okra, and Bacon Fritters with Spicy Tomato Jam
Scallops on Spiced Cabbage with Fall Vegetables
Pumpkin Chocolate Chip Brownies
Seasonal "veggie" Cocktail made with Herbs & Local Spirits
Farm-to-KITCHEN Cooking Class: Autumn Celebration with Volante Farms
Friday, September 29
6:00-8:00 pm
The KITCHEN at The Boston Public Market
100 Hanover Street, Boston
In this combination demo and hands-on cooking class, Chef Todd will demonstrate the tools and techniques of classic New England recipes celebrating local ingredients. He will then lead the class through making a three course seasonal meal.
Our hands-on cooking classes are structured as a group learning experience; you'll work with other students to create a seasonal meal led by our professional chef instructors. We focus on learning new cooking styles and techniques to increase your confidence and enjoyment in your own kitchen. Here are a few things to know before booking a class with us:

Each class is centered on the local, seasonal farmers and artisans of the Boston Public Market, so menus may change slightly based on what's available the day of the event.
During each class, you'll learn 2 or 3 recipes, you'll work with between 2 and 4 other students to create each one, and you'll enjoy a plentiful taste of each.
Classes are usually between 2 and 2.5 hours long, unless otherwise noted.
Please be prepared to be on your feet, standing at a table, and cooking for the duration of class.
We recommend comfortable, non-slip, and closed-toe shoes.
Cost is $52 for Trustees member and $65 for Non-Trustees Members. Members must bring their current member card and number. Join The Trustees and save! Members save between 20-40% off all classes in The KITCHEN.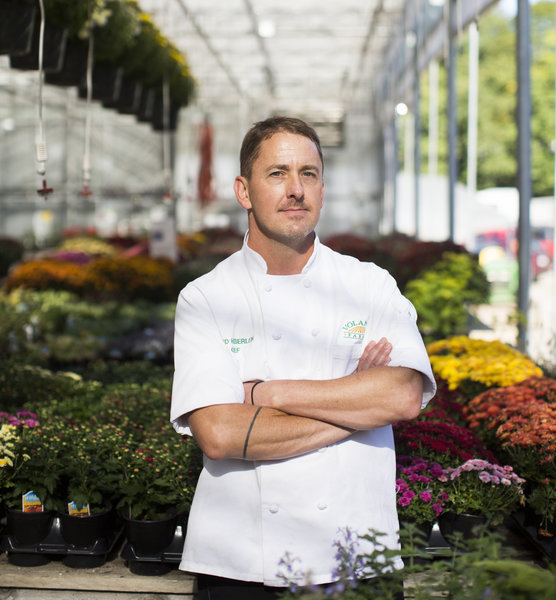 About Chef Todd Heberlein
Todd Heberlein, the executive chef at Volante Farms, feels happiest when cooking food grown just outside his kitchen door. After culinary school in Santa Barbara, he spent a decade cooking up and down the West Coast, learning everything he could about the local and seasonal food movement. Todd took that knowledge with him to New England, where he swapped restaurants for farms, sourcing great food directly from the people growing it.
About The Trustees and The KITCHEN
As one of the largest owners of agricultural land and the premier steward of the cultural and natural landscape of Massachusetts, The Trustees extends its leadership to transform the local food system by connecting residents and visitors back to the land and sharing the Commonwealth's collective agrarian heritage through innovative retail and educational experiences at the Boston Public Market in the heart of downtown Boston.
The KITCHEN is a community gathering place, managed by The Trustees, that is restoring the craft of seasonal cooking in Massachusetts, New England, and beyond through hands-on classes and educational experiences that celebrate the farmers and artisans of this region. Partnered with the Boston Public Market, The KITCHEN embraces a whole-food approach to eating and promotes cooking as an essential cornerstone of a sustainable food system.
Join The Trustees and receive 20%-50% off all classes, workshops, and events at The KITCHEN and all Trustees properties.
Date and Time
Location
The KITCHEN presented by The Trustees
The Boston Public Market
100 Hanover Street
Boston, MA 02108
Refund Policy
Refunds up to 7 days before event