Farm Roads to Urban Intersections: Ag Institute of Florida Workshop

Wednesday, October 10, 2012 from 9:00 AM to 1:00 PM (EDT)
Event Details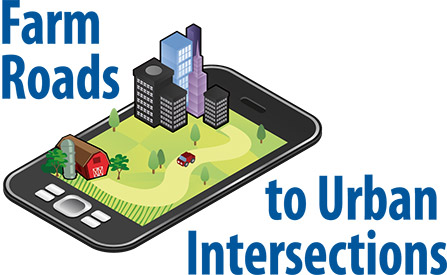 Farm Roads to Urban Intersections
Meeting People Where They Are Through Social Media
2012 Workshop Series / 2012 Annual Meeting
You can't drive a tractor down a city street. Or can you?  Through social media such as blogs, Facebook and Twitter, you can drive a tractor, herd cows, share harvest updates and talk about hot news topics on even the busiest urban streets, anywhere in the world.
Social media opens doors and sparks discussions that give us the opportunity to share our perspective on what we do, why we do it, and the values that keep us doing it year after year.
But how do you know which road to take?  Which vehicle is right for you or your company?  And how do you avoid getting lost along the way? 
Join us for Farm Roads to Urban Intersections, a workshop exploring social media avenues from planning your trip to "are we there yet?"   Guest speakers will focus on social media options, strategies for using these tools effectively for businesses and organizations, and how to connect with non-agriculture audiences.
This workshop is for:
Anyone who's wondering, "What's this all about, and would this be right for me?"

Companies or individuals who feel stuck in their social media efforts

Communications professionals who want to use social tools more effectively

Anyone who wants to better understand how social media shapes how people view agriculture
Whether you've never read a blog or you're a seasoned veteran who wants to do more and do it better, this workshop offers something for everyone who has ever wanted to tell their story.  No matter where people are, we can meet them in their corner of the world and share what's going on in ours.
This event includes the Agriculture Institute of Florida's 2012 Annual Meeting and lunch.  Registration is required.
Workshop Sponsors
| | |
| --- | --- |
| | |
| | |
Workshop Schedule
9:00 AM - Coffee, Networking
9:15 AM - Roadmaps and Flight Plans:  Getting Started Right
Dr. Tracy Irani / Rachel Divine, University of Florida Center for Public Issues Education
Thinking of entering the social communications highway? This session will cover the basic "how-to's"
of developing and posting great content, the most popular platforms and best sites to use, and the characteristics of successful online communications.  Along the way, you'll explore examples of ag businesses, organizations, and individuals already using social media. A take-home handout will help you chart your path and determine if you're ready to go.
10:30 AM - Are We There Yet? The Art and Science of Social Media Strategy
Sue Otten, Chief Marketing Officer, OMIX®

As social media tools and technology evolve, marketers must keep their eyes and ears open to new ways to connect with customers to maintain a company's competitive edge. Ag industry communications strategist Sue Otten shares the art and science of social media engagement, highlighting proven models for creating content, disseminating the story through traditional and social media and monitoring the effectiveness of your engagement in the fast-changing communication landscape.
11:30 AM - Lunch and Annual Meeting
12:00 PM - Two-Way Street:  Blogging for Agricultural Advocacy 
Keynote Speaker Ryan Goodman, www.AgricultureProud.com
So you have a blog. So what? Now that you've arrived, you have to learn to speak the language to connect with audiences who may never set foot on a farm. Since 2007, Ryan Goodman has been sharing his experiences in ranching and cattle management and his perspective on current issues in farming and food production. He takes his story directly to urban audiences through his Agriculture Proud blog, through Twitter, and through his Facebook page, I Am Agriculture Proud. What has made him successful? Ryan shares the lessons he's learned about creating dialogue, being transparent and why the road to agricultural advocacy must be a two-way street.
Featured Speakers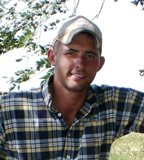 Ryan Goodman is a generational rancher from Arkansas who combines his commitment to agriculture with his love of travel and storytelling. Nearly 4,000 people follow his blog, www.agricultureproud.com. More than 2,000 follow his Facebook page, I Am Agriculture Proud, where he brings a fresh, authentic voice to issues and shares insights on agriculture and food production.Several of his posts were recently featured on "Eatocracy," CNN's online food blog. Ryan has worked cattle in the mountains of Wyoming, walked irrigation lines in the Wyoming Basin, filled most every position in Texas Panhandle feed yards, sat in admiration of the snow-capped Colorado Rockies, laid pipe in the Colorado desert-like High Plains, clipped show calves in New Mexico, built fences on the Oklahoma clay, and pulled calves on a few Arkansas ranches. Along the way, he earned a bachelor's degree in animal science from Oklahoma State University and is pursuing a master's in beef cattle management at the University of Tennessee. Ryan is one of a growing number of young agriculturists using social media to bridge the gap between farmers and urban customers.
Sue Otten is a marketing and communications leader with a passion for delivering "marketing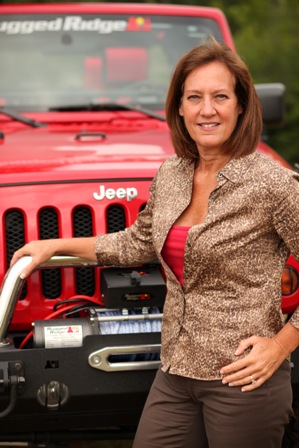 magic," that blend of art & science to bring a company's portrait to life. As chief marketing officer for OMIX®, the world's largest independent manufacturer and wholesaler of Jeep® and truck parts, accessories and floor liners, Sue leads the marketing and communications strategy and implementation within the growing global organization. . In Sue's previous position as Director, Corporate Marketing and Brand Communications Worldwide with AGCO®, a farm equipment manufacturer, she led the global marketing efforts throughout 140 countries and was responsible for public relations, websites and social media, branding, employee communications,sustainability and marketing communications. Sue's social media efforts and pioneering blogs have been recognized by IABC (International Association of Business Communicators), NAMA (National Agri-Marketing Association), DECA, and TopView Social Media. She founded and managed Otten Associates, a consulting and program management firm.Sue, who grew up in farming in Minnesota, is a graduate of University of Minnesota and has an MBA from Illinois Benedictine University. You can contact her at sue@ottenassociates.com or follow on Twitter and Facebook @sueotten.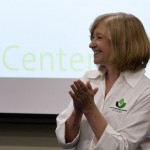 Dr. Tracy Irani is a Professor in the Department of Agricultural Education and Communication. She teaches courses in agricultural communication theory and campaigns, organizational change management, and critical and creative thinking. Prior to teaching at UF, Irani worked in marketing, public relations and advertising. Irani's research interests focus on critical thinking, problem solving and decision making with respect to controversial science, communications and technology issues. She was a driving force behind the creation of the UF/IFAS Center for Public Issues Education (the PIE Center), whose mission is to enhance public understanding of issues in agriculture and natural resources through practical research in education, communication and leadership development.  She currently serves as Development Director for the PIE Center.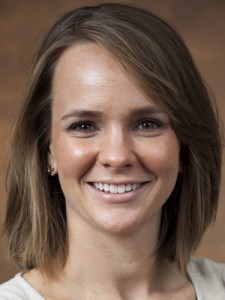 Rachel Divine is the Research Coordinator for the PIE Center where she plans, conducts, and analyzes industry and grant research.  Rachel came to the PIE Center from Tallahassee where she served as an Environmental Specialist with the Florida Department of Agricultural and Consumer Services (FDACS), working out of the Office of Agricultural Water Policy.  She holds a bachelor's degree in Wildlife Ecology and Conservation as well as master's in Agricultural Leadership.
About the PIE Center:  When examining the most important agricultural and natural resources issues, stakeholders have consistently identified two themes that hinder growth and sustainability: lack of knowledge about agriculture, natural resources and the connections between the two, and lack of public involvement in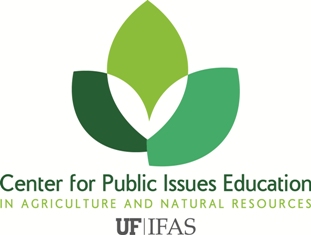 agriculture and natural resources systems.  With this in mind, the UF/IFAS Center for Public Issues Education in Agriculture and Natural Resources (PIE Center) provides trusted communications research, strategies and recommendations for making strong messages. Through research, the PIE Center can more clearly determine how people form and act on opinions about these challenging issues.  The PIE Center's research promotes effective communication and provides research-based solutions that focus on enhancing public understanding and informed decision-making. The PIE Center is housed within the University of Florida's Institute for Food and Agricultural Sciences and the Department of Agricultural Education and Communication.
FAQs
What are my transport/parking options getting to the event?
Self-Parking is available onsite for $5.00.
Are group room rates available at the Holiday Inn?
Yes!  Group rates are available for a standard room for $99 per night plus applicable taxes.  You can book online at www.hiorlando.com or by calling 1-800-HOLIDAY.  Use group code AIF.
Can I update my registration information?
Yes.  You may update your registration information up to 48 hours prior to this event.
Do I have to bring my printed ticket to the event?
You do not need to bring your printed ticket to the event; however, you may prefer to do so in case there is any question about your registration.  We do recommend that you print and save a copy for your records.
What is the refund policy?
Requests for a refund of registration fees will be granted ONLY if received by email to info@aginstitute.com by Friday, September 28.  We appreciate your understanding.
The name on the registration/ticket doesn't match the attendee. Is that okay?
If you are unable to attend, but would like someone to attend in your place, please print your ticket and send it with the guest who is taking your place.  We will collect the ticket and make the appropriate substitution.
When & Where

Holiday Inn at Walt Disney World Resort
1805 Hotel Plaza Blvd
Lake Buena Vista, FL 32836


Wednesday, October 10, 2012 from 9:00 AM to 1:00 PM (EDT)
Add to my calendar
Organizer
Agriculture Institute of Florida
Educating, empowering and encouraging individuals and organizations to communicate more effectively on behalf of Florida agriculture.
Farm Roads to Urban Intersections: Ag Institute of Florida Workshop