Location
Seaport District NYC
Fulton & Front Streets
New York, NY 10038
Description
WE'RE BRINGING THE FARM TO THE CITY!

The Farm Fresh Festival for Kids is a free community event to connect kids and families to a wholesome and magical farm experience in NYC! The theme of the Farm Fresh Festival for Kids is: EAT, LEARN, PLAY AT THE FARM!
On Saturday, September 17th, 2016, The Seaport District in Lower Manhattan will be transformed into an interactive and experiential farm environment for kids and families.The Seaport District will come alive with the sights, tastes, play, animals, farmers, growers, and harvest of a farm.
Activity zones will include fun adventures of a day at the farm -- Meet the Farmers & Animals, Field of Dreams, Farmers' Market, Creativity Tent, Tastes of the Farm, Wagons & Wheels, Music Shed, Reading Orchard, Kindness Corner.
The Festival is presented by the Generation Fresh Foundation, Fresh Kids, and Howard Hughes Corporation. The Festival partners with non-profit organizations, companies, and caring people working to connect kids to real and healthy foods. Please join us as a TEAM FRESH VOLUNTEER!
We will share announcements about special guests and activities throughout the summer on our social media sites. Early bird ticket holders get to learn announcements first!
YEE-HAW!! SEE YOU AT THE FARM!

More About the Festival's Mission:
The Festival's mission is to make living HEALTHY fun and accessible for all kids and families. A goal of the Farm Fresh Festival for Kids is to teach children through play and activities, where food comes from, how food grows, and lessons of sustainability. Kids and families will taste and enjoy farm fresh foods, and exercise and play in a fun, festive and safe environment.
Another goal of the Festival is to raise awareness and funds for non-profit organizations working in NYC to fight childhood obesity, hunger and poor nutrition. The Festival community partner organizations include the City Growers, Edible Schoolyard NYC, Fresh Air Fund, Green Bronx Machine, and Harlem Grown.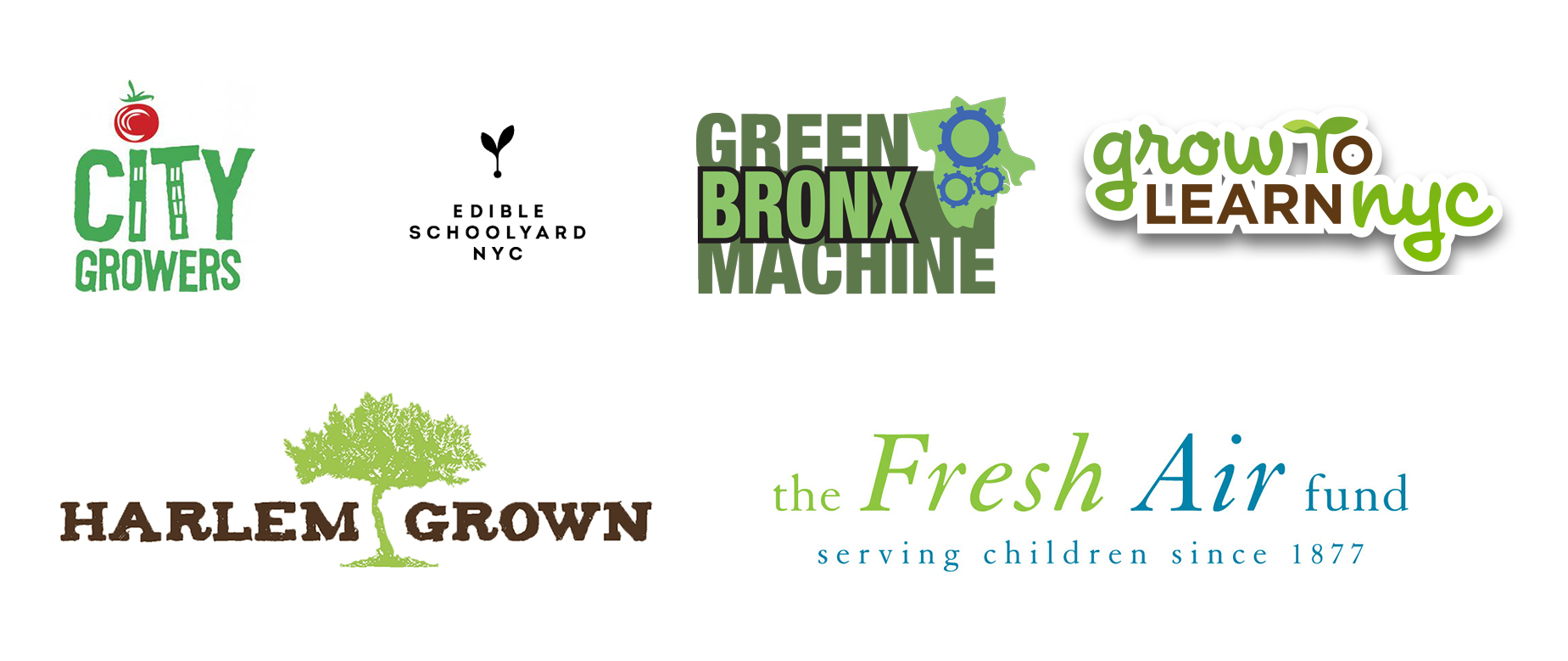 FAQ:
Are there ID requirements or an age limit to enter the event?
Not at all! Everyone is welcome the Farm Fresh Festival for Kids! It's day for kids to play and explore like kids, and everyone to feel like a kid again!
If this is a free event, why do I need to register for a ticket?
Yes, this is a free community event. But, we are limiting the number of attendees. Everyone will need to register for a ticket to attend - please register every adult and child attending. We are doing this to be well-prepared, so all children attending can participate in the many activities we have planned.
Are tickets limited?
Yes, we will release a limited number of tickets so we can give all attending a super-terrific experience. Thank you for understanding. Please register early to reserve tickets. And don't forget to tell your friends - and schools and community groups!
Do we need to attend for the entire period of time?
No, there are no time requirements for the Festival - come whenever you can, and stay as long as you like. The Festival runs from 10am to 4pm. The schedule will be packed with non-stop activities, events, entertainment, fun, play, surprises. You may want to plan for the full day. For sure, we're planning a big and full day at the farm! Our Early Bird ticket holders will receive the Festival schedule first.
Will there be stroller parking?
Yes, there will be stroller parking at the event. Strollers will not be allowed inside the event, so that all families will have the best experience. We advise to utilize a umbrella stroller, if absolutely necessary.
Will there be items to purchase at the Festival?
Yes, there will be a marketplace to purchase items. And the Fulton Stall Market and The Seaport merchants are always open for business. However, you are not required to make any purchases. All events, activities, games, food tastings, demonstrations, music and entertainment are free at the farm.
How can I donate and/or get involved with the amazing non-profits?
You can learn more about the non-profit organizations at their websites. Each organization has the capability to receive donations through their website. The Festival will provide opportunities to get to know the people of these organizations, and to learn about their programs. We will also present special giving opportunities at the Festival.
Are there sponsorship and volunteer opportunities for the Festival?
Yes! There are plenty of ways to get involved and help grow the Farm Fresh Festival for Kids with us. Please join us as a TEAM FRESH VOLUNTEER!
How can I contact the organizer with any questions?
Please visit our website at www.farmfreshfestival.org. For all Festival inquiries, please contact our Festival Director Sandra Velez: sandra@wearefreshkids.com | 646-801-1087.