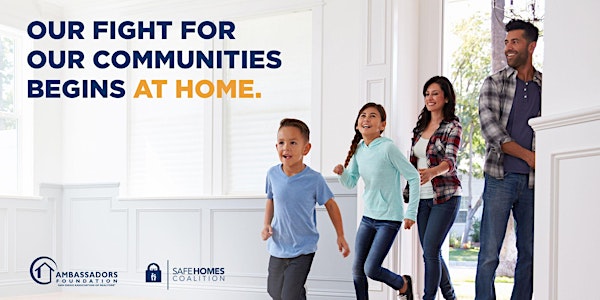 "Farm For a Cause" Community Ambassadors Training
Description
THE ULTIMATE FARMING RESOURCE IS HERE... AND ITS FREE!
Interested in learning a unique way to get in front of prospective clients in your farm area while at the same time making a difference in your community? Whether you've signed up to be a captain or just individual participant in the Community Ambassadors Prescription Drug Safety Awareness Program "Farm for a Cause" event, this class will provide you the training needed to ensure you can make the most of this exciting opportunity!
SPEAKERS INCLUDE:

WHAT IS THE COMMUNITY AMBASSADORS PRESCRIPTION DRUG SAFETY AWARENESS PROGRAM?
On Saturday, April 6, SDAR REALTORS® are joining with the Safe Homes Coalition, Supervisor Kristin Gaspar, American Medical Response and other community leader for a press conference marking the kickoff of our program. The event will take place at the San Diego County Administration Center at 9:30 am.
We'll be leading a regional effort to raise awareness about one of the greatest threats to our families and communities - prescription drug abuse. Attendees will receive information and resources to share with homeowners as they walk their farms throughout the month of April. You do not want to miss this opportunity to "Farm for a Cause" and make a difference in your community!
Interested in signing up? Space is limited and you'll want to reserve your farm area before someone else does.
Questions?
General Questions: SDAR Event Coordinator Gabriela Tamayo (858) 715-8085
Program Questions: SDAR VP of Government and Public Affairs Ryan Maxson (858) 715-8012
Sponsorship Opportunities: SDAR Vice President of Sales Facio Palomino (858) 715-8072
Organizer of "Farm For a Cause" Community Ambassadors Training
The Ambassadors Foundation of the Greater San Diego Association of REALTORS® is a 501(C)(3) non-profit organization dedicated to engaging REALTORS® and community partners in support of San Diego residents and communities in need. This year, we are partnering with the Safe Homes Coalition and County of San Diego Supervisor Kristin Gaspar to take up the fight against the opioid epidemic that is threatening the safety of our homes and communities.