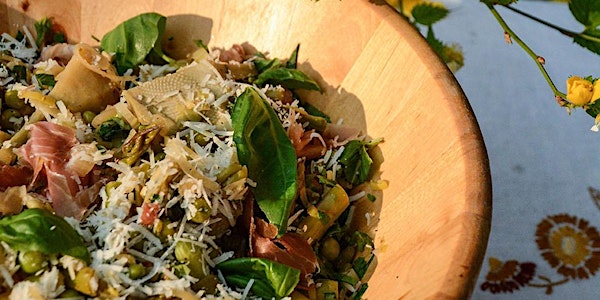 Farm Dinner & Discussion: "Edible Food Histories"
Candid Fare and Wildflower Inn Ranch invite you to join us in a salon-style farm dinner as part of our "Regional Histories" event series.
When and where
Location
Wildflower Ranch Inn 3200 Lebanon Road Springfield, KY 40069
Refund Policy
Contact the organizer to request a refund.
Eventbrite's fee is nonrefundable.
About this event
Join us for Part II of Candid Fare's Food & Art Event Series "Regional Histories"
Join us after our Foraging Nature Walk for a limited seating "Edible Food Histories" Farm Dinner and Discussion prepared by Chef Delaney Workman of Candid Fare and Carol Henry, Co-Owner of the Wildflower Ranch Inn.
Experience a seasonally-inspired, salon-style dinner with thought-provoking conversation cherishing the regional history of our beloved food memories. Featuring highlighted seasonal ingredients sourced from local farms and set on the Inn's charming grounds, this one-time-only, pop-up dinner tells the story of how the history of a place is woven into our food systems and personal memories.
Join attendees for a specialty crafted mocktail* hour and brief cooking demonstration on our Inn's grounds, followed by a seated multi-course family-style meal using fresh, bright ingredients while engaging in guided dialogue. Each dish will feature a local purveyor featuring an ingredient sourced during peak seasonality highlighting their superb quality. This dinner series will feature local artists and regional food producers with an opportunity to learn creative cooking techniques and connect with new people.
Menu
Drink*: Ginger Mint Lemongrass Fizz
Rootbound Farm Basil: Chickpea Panelle, Tomato Cherry Salsa
Rootbound Farm Corn: Chilled Sweet Corn Soup, Chili Corn, Lime Creme Fraiche
Field Day Family Farms Greens: Crispy Eggs, Fried Capers, Panko, Pickled Shallots, Brown Butter Vinaigrette
Rootbound Farm Beets: Strawberries, Whipped Feta, Pomegranate Molasses, Mint Zhoug, Walnuts
Oak Acres Shiitakes: Toasted Focaccia, Herbs, Preserved Shiitakes, Blackberries
Kenny's Cheese Ricotta: Gnocchi, Parm Broth, Zucchini, Pickled Lemon, Fried Quinoa
Valley Spirit Farms Pork Shoulder: Plum Sauce, Pastrami Spice, Garlic Confit, Sage & Turnip Hash
*For our Farm-to-Table Dinner and Discussion please Bring Your Own Bourbon, as we will be distributing batch mocktails where you may add your own bourbon to your beverage.
**We cater for most dietary requirements including dairy-free, gluten-free & vegetarians but ask that you inform us at the time of booking so that we can accommodate you. If you have a specific allergy or if your allergy is particularly severe we would always ask that you bring with you any inhalers/epi-pens. Although we will avoid particular allergens during preparation we cannot always guarantee cross-contamination where food is prepared in a kitchen which may contain said allergens.
Candid Fare would like to acknowledge that the location of the event, Wildflower Ranch Inn & The Arts Distillery, is on the traditional land of the first people of Springfield, Kentucky: the Tsalaguwetiyi (Cherokee, East), Shawandasse Tula (Shawanwaki/Shawnee), S'atsoyaha (Yuchi), Adena and Hopewell People, past and present and honor with gratitude the land itself and these Tribes.
We hope you consider donating your time and/or monetary resources to: The Kentucky Native American Heritage Museum.
Candid Fare stands in solidarity with Black, Indigenous and People of Color, and acknowledge the history (past and present) of racial injustice in the United States. The food system is wrought with inequalities - from racial to environmental to socio-economic and more. As two white women conscious of our privileges in this field, we are actively working to combat these inequalities by highlighting local movements to positively affect these injustices. 
We hope you consider donating your time and/or monetary resources to: Louisville Association for Community Economics.
All food photography Copyright Cebe Loomis Licensed to Candid Fare, LLC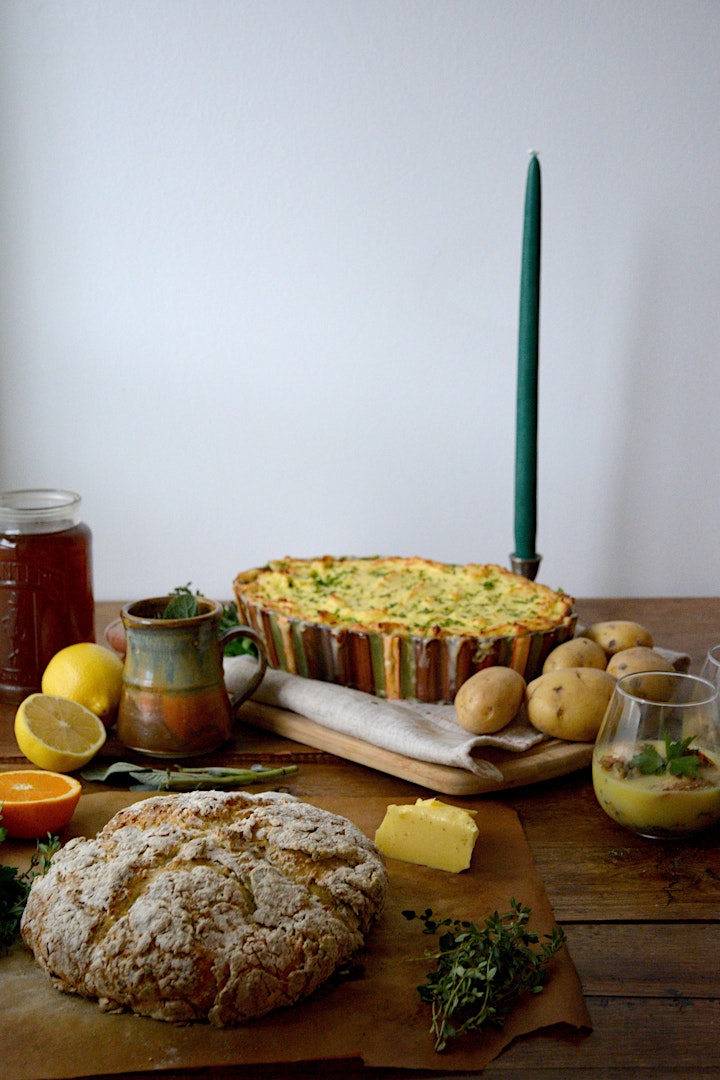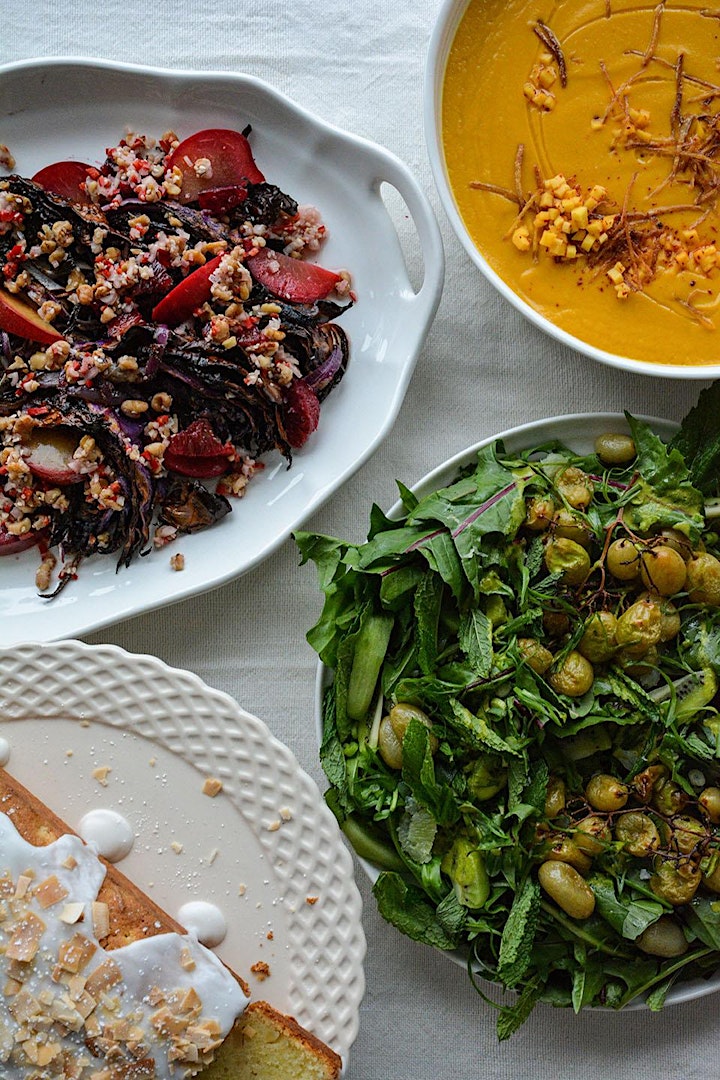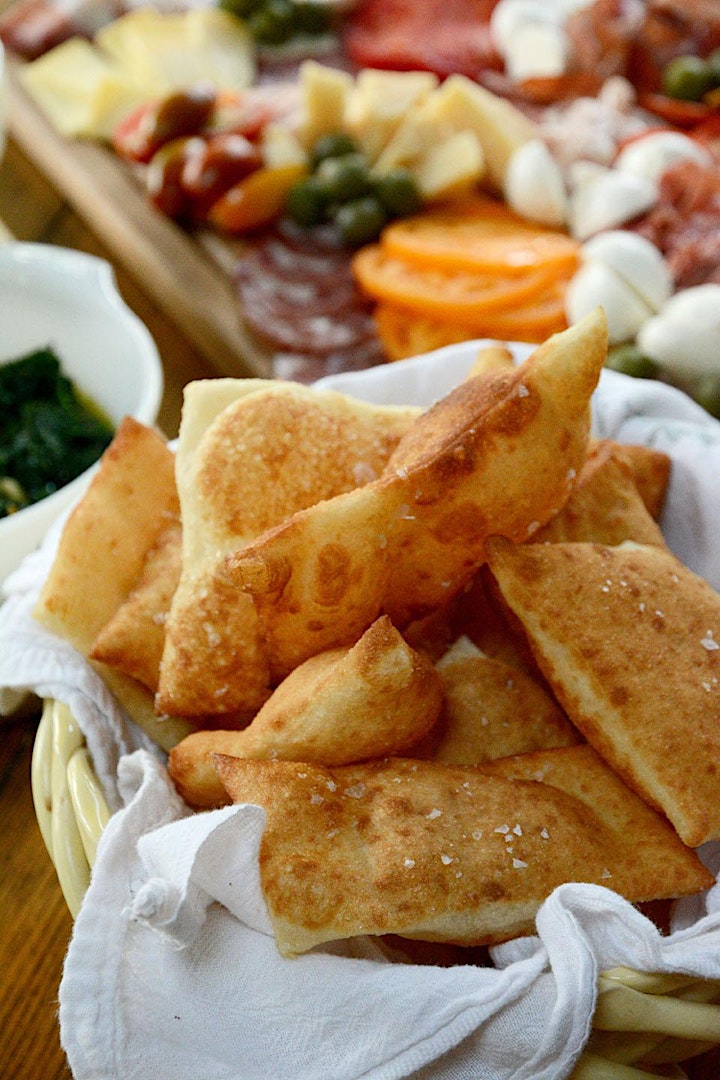 About Wildflower Ranch Inn and The Arts Distillery:
Rich Brimer and Carol Henry have a passion for aesthetics! That is why they are so excited about Wildflower Ranch Inn's location between Springfield and Lebanon, Kentucky. Nearly seven years ago they joined forces to open Carmel Visual Arts, in Carmel, California. That location has encouraged the creative development of over 1,000 individual artists and continues to thrive. As B&B hosts in the Bluegrass, they will share this amazing 1871 Italianate-style manor with you and spoil you with luxury, artwork, and convenience. The energetic duo will curate the perfect stay for you on The Kentucky Bourbon Trail.
After celebrating the seven-year anniversary of Carmel Visual Arts in Carmel, California, Rich Brimer and Carol Henry have developed an all-inclusive art destination called, The Art Distillery. The duo has chosen a beautifully restored 1871 manor house in Springfield, Kentucky to host art workshops, and exclusive creative experiences, complete with accommodations.
https://www.wildflowerranchinn.com/
https://www.theartdistillery.com/
Instagram: @wildflowerranchinn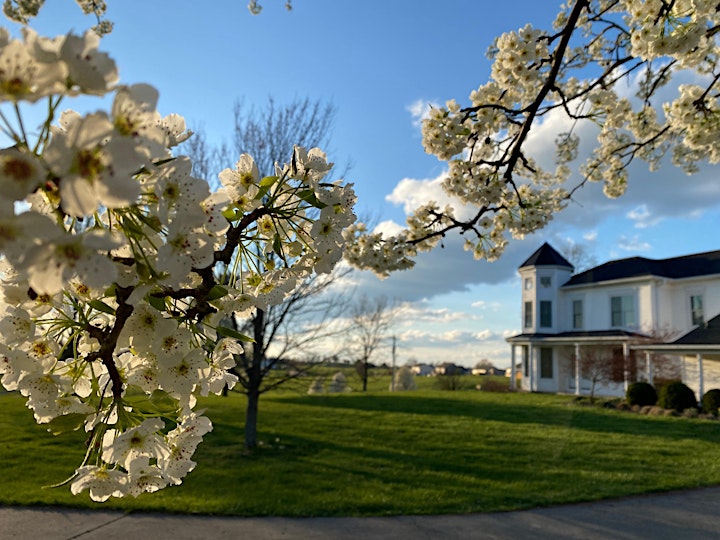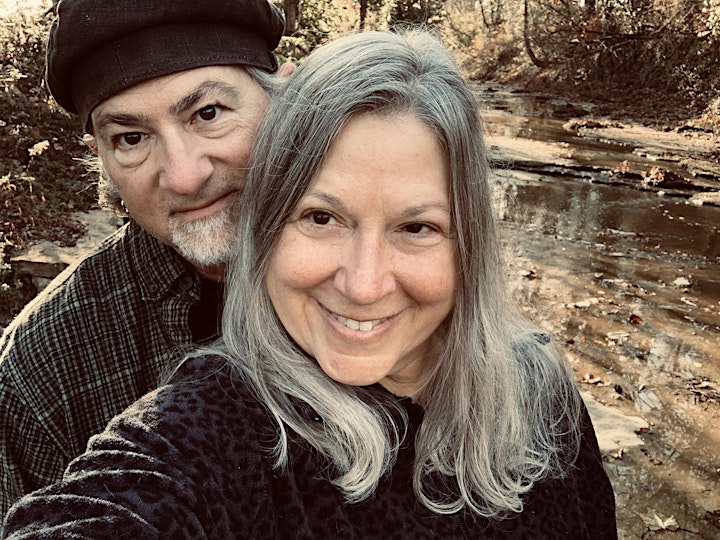 About Candid Fare:
Our vision will always be the same...
To make the world a more tasty and creative place.
Candid Fare explores the creative relationship between food and art to reveal the shared humanity in our food systems. Through COMFORTING and COLORFUL food content, ANALOGUE photography, and INTERVIEW-BASED story-telling, we are creating an action-based community that delivers unparalleled authenticity.
Candid Fare fosters an environment that appreciates the DIVERSITY of food and the PERSONAL STORIES of those people involved in their systems.​ We serve as a resource for creative inspiration, sparking human connection, and promoting a network of those making positive changes in our food system.
Our mighty two-person team features Cebe Loomis, a practicing visual artist and social documentarian specializing in analogue photographic stories, and Delaney Workman, food-justice, human rights professional turned chef and sustainable food advocate. We are two friends, women and creators, passionate about learning from and with people.
Instagram: @candidfare