Description
Come enjoy a one-of-a-kind dining experience, as CIA Farm-to-Table students prepare an amazing farm dinner on the unforgettable Herb Garden Terrace at The Culinary Institute of America at Greystone. Dine alongside the best farmers, purveyors, and producers representing the bounty of what the Bay Area has to offer!
The evening will include a reception with cocktails and hors d'oeuvres, followed by a seated multi-course dinner paired with Napa Valley wines, all served al fresco overlooking a beautiful view of the valley.
Enjoy this spectacular evening celebrating the community and the collaboration between our students and the producers!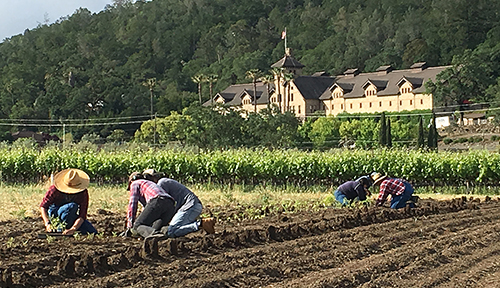 The meal is a collaborative effort between our students from several programs, as well as local producers, who have taught and worked closely with them. The students in our Farm-to-Table: Practices of a Sustainable Table concentration program work with Advanced Concepts in Baking and Pastry and Advanced Wine, Beverage, and Hospitality students on all aspects of the dinner.
Each concentration is a 15-week semester-away program in which Bachelor's students study at Greystone. The Farm-to-Table students study the philosophy, knowledge, and practices at the center of the farm-to-table movement.
A portion of the proceeds will go towards a charity of the students' choosing.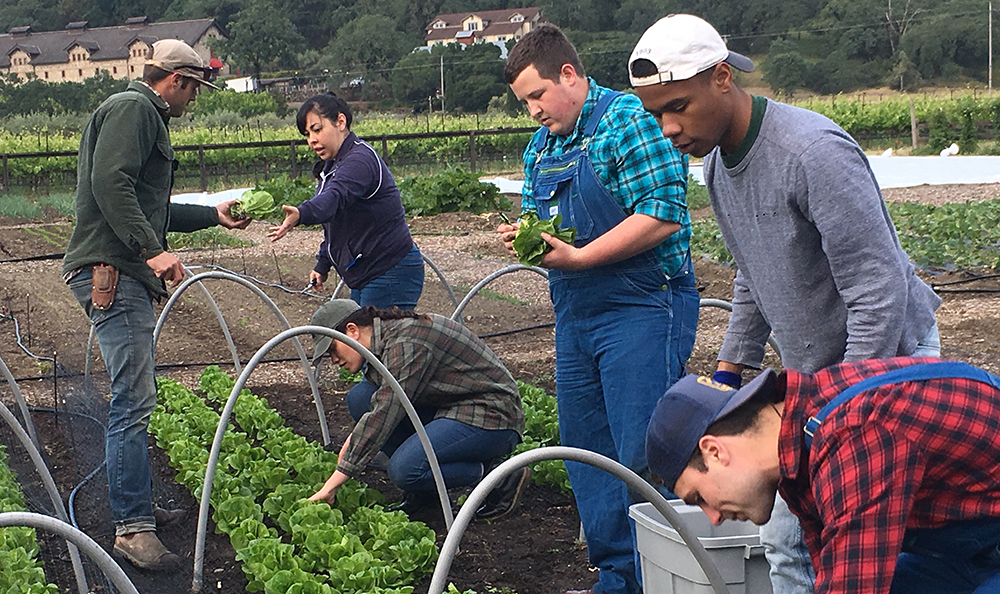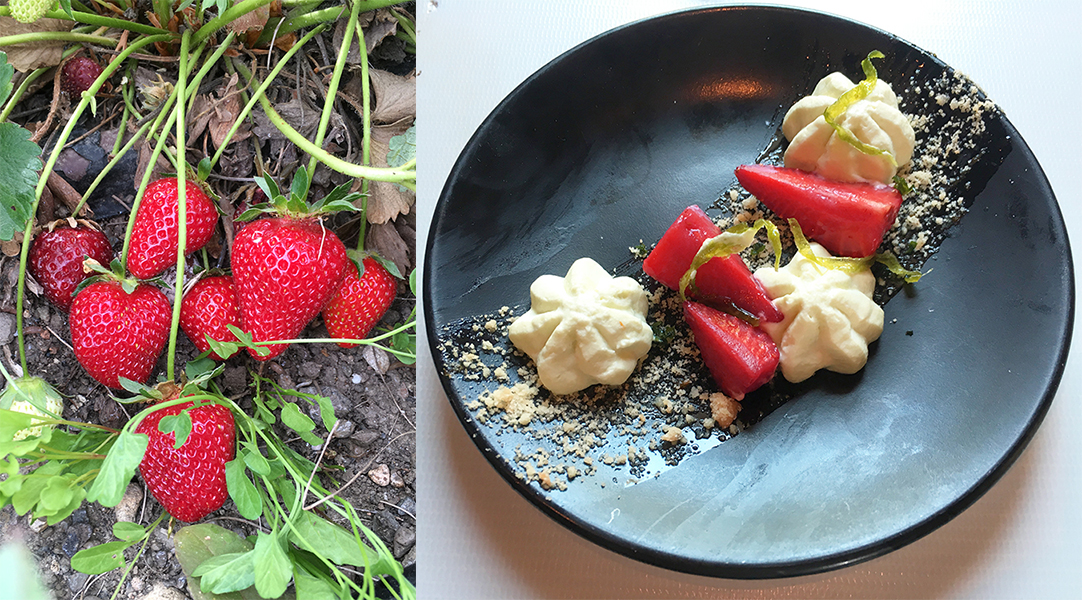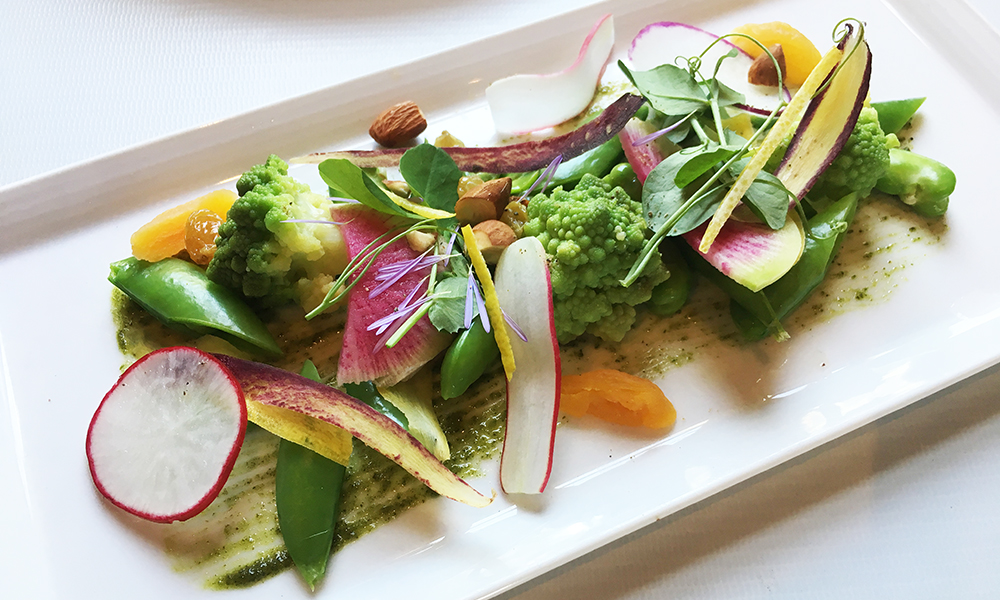 MENU
Hors d' Oeuvres
Mozzarella Stuffed Fried Green Tomato
Lamb Chorizo and Squash Blossom Tamale
Toma Grilled Cheese
Bone Broth Consommé
Amuse Bouche
The Chicken and the Egg
Buckeye Chicken Mousse, Egg Sabayon, Local Greens Micro Mix
First Course
Roots and Shoots
Carrots, Beets, Radish and Purslane with Local Greens Sunflower Sprouts with Almonds, Dried Nectarine, Feta Cheese, Honey Rhubarb Vinaigrette
Second Course
Lemon Verbena and Olive Oil Poached MacFarland Springs Trout
Cured Egg Yolk, Herbed Summer Squash Noodles, Tomato Jam
Third Course
New Potato and Walla Walla Onion Risotto
Grilled Maitake Mushrooms, Local Greens Pea Sprouts, Fennel Pollen, Beurre Blanc
Fourth Course
Hudson Ranch Charcuterie
Rillettes, Bacon Wrapped Terrine, Bratwurst and Kale Kraut, Chicharon, Pretzel Sticks
Fifth Course
Hearth Roasted Roulade with Herbs de Provence
Roasted Baby Carrots, Braised Rainbow Chard, Blackberry Reduction, Smoked Yogurt Sauce
Sixth Course
Point Reyes Farmstead Original Blue Cheesecake with Gingersnap Crust
Seventh Course
Nectarine Tart, San Andreas Ice Cream, Strawberries, Local Greens Basil, Sparkling Wine Foam
...with many surprises along the way!

---
Thank you to our partners!
Achadinha Cheese Company
Azalea Springs
Bellwether Farms
Del Dotto
Don Watson Lamb
Duckhorn Vineyards
Gourmet Mushrooms Inc.
Hudson Ranch and Vineyards
Jacobsen Orchards
Local Greens
Point Reyes Farmstead Cheese Co.
Ramini Mozzarella
Raymond Vineyards
Straus Family Creamery
Taramasso Ranch
TwoXSea