Farm Cycle 2021 Benefitting the Bike Library. Join us for a day of bicycling local farms, food, and ferments. CHECK-IN at our new building!
About this event
Farm Cycle 10 Yr Anniversary
Benefitting the Bike Library. Join us for a day of bicycling local farms, food, and ferments. 
CHECK-IN at our new building (!) 1222 S. Gilbert Court 9:30 am - 10:30 AM
Each farm tour will be paired with a local chef serving up seasonal gustatory delights. This year all three routes go to all the farm/chef checkpoints!
Three routes*:
View all three routes here.*
21 Mile Cherry Tomato All pavement and trails. 
28 Mile Kale-Yea! Pavement and trails + 2 miles of gravel. 
38 Mile Beet-it-Up Pavement and trails + 9 miles of gravel and level B roads.  
*Routes are subject to change!
What to bring:
mess kit with plate/bowl and utensil
water bottle
fix-a-flat kit (self-supported tour)
download the map if you want
t-shirt for screenprinting on at the start/end
cash
Post Ride Fiesta at Big Grove Brewery & Taproom
Free pint paired with dessert!
Start at the Bike Library (easy walk from Big Grove if you want to leave your vehicle at the shop.)
Bring your t-shirt to the START for screenprinting and pick it up at the END of the ride
FEATURED FARMS, FOOD, AND FERMENTS!
Calico Farm w/Bonnie Riggan  and Chef Morgan "Petal Head" Weiss!
Lovely Bunches You-Pick Flower Farm and more w/ Kara Krapfil and Chef Shogie from Shakespeare's! Featuring beverage by Wendy at Get Fresh Cafe!
Rad Patch Farm with Chef Brittni from Mercy Iowa City featuring Reunion Brewery.
Rainbow Roots Farm w/ Corbin Scholz and Chef Dan Knowles featuring beverage by Wild Culture Kombucha.
For every ticket sold BGB is donating $10 to the Iowa City Bike Library 🍺 Cheers to that!
Finish the ride and get your free pint to pair with dessert, & Pick-up your Screenprinted Tee!
The Bike Library's mission is to get more people in Johnson County biking. If you love what the Bike Library does, please consider making a scholarship donation in addition to your ticket so we can offer Farm Cycle scholarships and continue to fulfill our mission of getting more people in Johnson County on bicycles. 
What you get: A full day of signed bike routes-there are 3 to choose from. Breakfast, lunch stops, farm tours, water, and beverages, plus a post-ride-fiesta at Big Grove Brewery. Bike out to the farms, meet your local farmers and take a tour, eat and drink delicious local food and craft beverages al fresco. Student ticket prices available. Need a scholarship or want to inquire about family discounts? Shoot us an email! info@bikelibrary.org
Your charitable contribution less the fair market value of $35-$50 per ticket may be tax-deductible as allowed by law. Bike Library Inc is a 501(c)(3) non-profit corporation. This celebration aims to contribute momentum to the community bike culture and the local food movement. Thank you for your support and for helping us in our mission to get more people in Johnson County on bicycles. 
A note to parents: these routes are planned with adults in mind. We will be riding on the street, and getting out into the county with larger vehicles. The routes are high mileage and we don't recommend this as a first long ride for kiddos.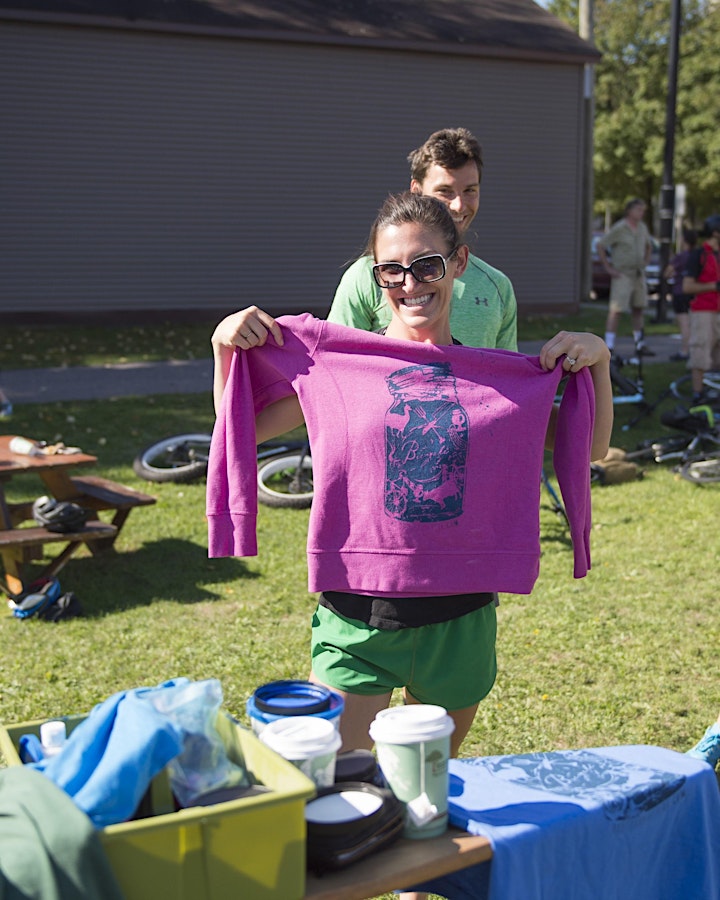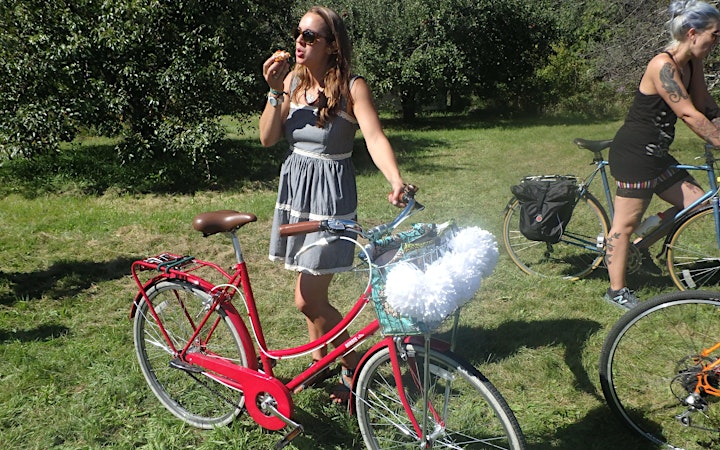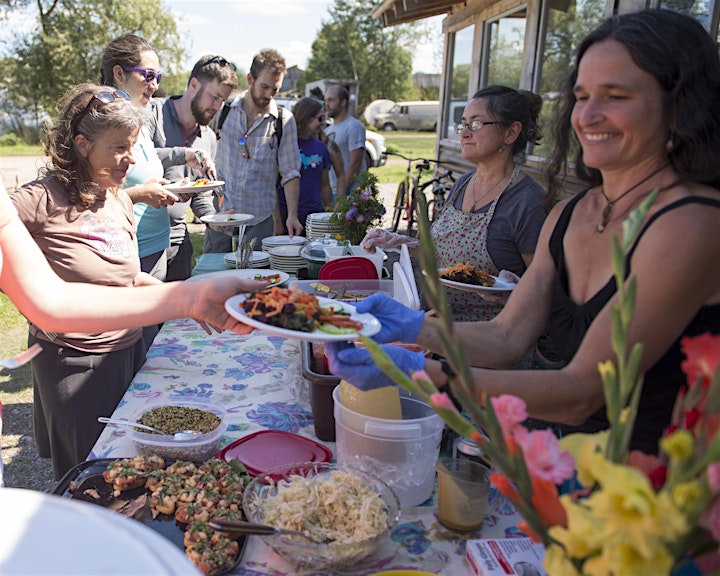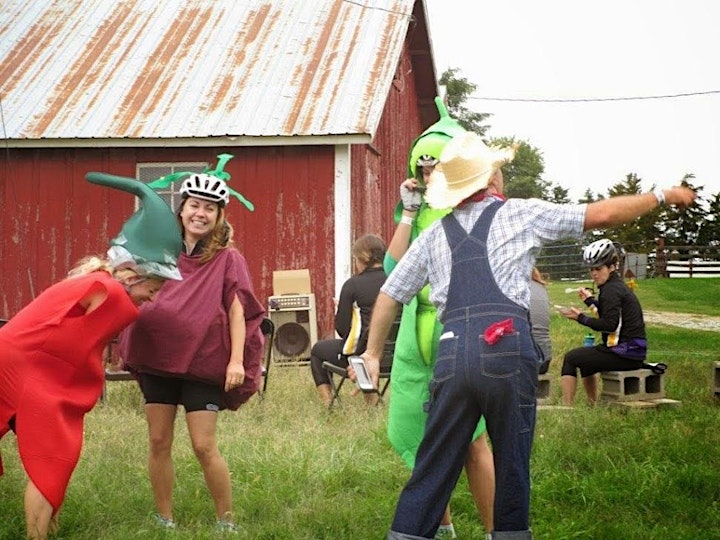 Organizer of Farm Cycle - 10 Yr Anniversary!
The Bike Library started in 2004 as a volunteer-run community bike project located in Iowa City, Iowa with a mission of getting more people on bikes. We repair donated bikes and offer them to the public. Bikes are priced with a deposit and checked out for six month periods. If a bike is returned in good condition within the checkout period, the deposit will be returned to the user. Alternately, patrons can choose to keep their bikes and forfeit their deposit.