Farm Brunch & Pumpkin Chunkin Family Festival - Celebrate America's Original Farm-to-Fork Corridor; Since 1565

Saturday, November 4, 2017 from 10:00 AM to 2:00 PM
Event Details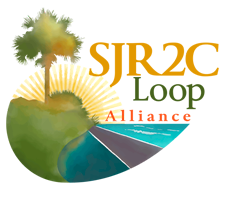 A Rype & Readi Farm-to-Fork Brunch - Celebrate   
America's Original Farm-to-Fork Corridor; Since 1565
 The Ancient City's got nothing on how Jean-Sebastien Gros will launch his new presence in the tri-county agritourism corridor.
That'swith a trebuchet, an invention used to breach fortress walls in 4th-century BC
Rype & Readi will forego the hostilities in favor of chunking overripe Halloween pumpkins into a field of cows. 
"We want to celebrate this amazing corridor of family farms still with us in St.Johns County," says Sebastien. "Keep it going by letting people know how important these farms are to our food supply, to our economy, and to what makes living here so good."
BRUNCH MENU
Seasonal Fruit Salad

Pancakes with fresh Blueberries, Strawberries, Chocolate Chips & Pumpkin Spice!

Farm Fresh Scrambled Eggs

Country Sausage & Maple Wood Smoked Bacon

Farmhouse Biscuits with Local Honey & Jam

Local Kale Salad

Butternut Squash Soup

Elkton Home Fried Potatoes

Apple Cobbler & Vanilla Ice Cream
Cash Bar (Mimosas, Wine)
ACTIVITIES
PUMPKIN CHUNKIN Trebuchet!  That's right we will be catapulting pumpkins as cow treats Medieval style!
KITE FLYING  compliments of Ocean Extreme Sports
PETTING ZOO - come hand feed our farm animals

DOWN-HOME MUSIC - Ole School with Sam Brown & Friends (local musicians)

An optional Family Friendly Countryside BIKE TOUR organized by VELOFEST Community Initiative alongside the St. John's River-to-Sea Loop
FOR BIKE TOUR by VELOFEST: 9AM-9:45AM Check In Available. Riders can start at anytime. There will be a 2.9 M and 7.9 M route maps available. Please keep in mind the Cottonmouth Quarter Marathon is also happening in the area that morning starting at 8AM. Only the 7.9 mile route to St. Ambrose Church will see any runners. All riders will be welcomed back to the finish with water, snacks and fun VeloFest swag! Bring your kids for a great, short, simple route with low traffic  through the country. All cyclists must sign a waiver before leaving if using the designated route maps. The St. Johns River to Sea Loop trail is on the south side of SR 207 and is not part of this particular ride. We are happy to provide links and instruction/directions to the beautiful trail. More info about VeloFest at www.velofest.org. 
ABOUT AMERICA'S ORIGINAL FARM-TO-FORK CORRIDOR; SINCE 1565
The farmlands that extend inland from St. Augustine channel American history. Timucuan farms sustained the Ancient City. "Farm-to-table" endowed Flagler Era hospitality. Now the nonprofit St. Johns River-to-Sea Loop Alliance is helping define this rural corridor for family visits. St. Johns County has proclaimed the corridor "critical to the survivl of local agricultural communities."  The extension office and the Putnam-St. Johns County Farm Bureau are on board.
Commissioner of Agriculture Adam Putnam at a recent Chamber of Commerce breakfast at Blue Sky Farms praised what the corridor could accomplish.  "To see this county come together with an agritourism corridor is very exciting. . . it creates a whole new revenue stream potential. For society, it creates the opportunity to bring your kids and grandkids out here to see how all of this happened and have some good, old fashioned family fun."
That's the opportunity the Alliance has taken up: to strengthen rural life by introducing farm visits and by supporting off-farm activities of a compatible kind, like the Rype & Readi Farm-to-Fork Brunch.  Like it?  We'll do it again!
Where before there were only individual farms and isolated activities, the Farm-to-Fork Corridor is becoming a defining wherewithal, an umbrella collection of things to see, do and enjoy.
Join your friends and family at Rype & Readi and experience a joyful family day and culinary experience!  Wines will be Chilean & American.  The fellowship will be world-class! 
Have questions?  Contact Rype & Readi
Have questions about Farm Brunch & Pumpkin Chunkin Family Festival - Celebrate America's Original Farm-to-Fork Corridor; Since 1565?
Contact Rype & Readi
When & Where

Rype & Readi Farm Market
5780 County Road 305
Elkton, FL 32033


Saturday, November 4, 2017 from 10:00 AM to 2:00 PM
Add to my calendar
Organizer
Rype & Readi is a 22-acre farm-to-fork marketplace offering food, fun, and a fresh source for premium, local farm fare at an affordable price. Creating a community of related agribusinesses, our products are grown right here at home: in Rype & Readi gardens and at neighboring farms. More than a market, Rype & Readi is a family-friendly St. Johns County destination for groups, chefs, farmers, and people that just love to eat local foods. Stop by the Rype & Readi Farm Market today – there's always something to see, do, and taste!
Our premium fair includes fresh organic produce including garden vegetables: hydroponic lettuce & herbs, mushrooms, blueberries, blackberries, strawberries, peaches, and more. Working with local neighboring farms, we offer an expanded line of products and provide a convenient market place to find local favorites with ingredients to enhance them.
The Elkton Farm hosts a creamery where raw local milk, cheese, yogurt are made as well as hosting farm feast events, field trips and picnics.
The Golf Bistro at St. John's Golf Club is a true farm to fork experience. It is the base of our cooking classes and it also available for special events.
The Downtown Farm Market offers fresh, seasonal, delicious and healthy offerings to a convienant downtown location.
Our Elkton Farm is set up to accommodate school groups (teachers, please ask about our lesson plans and field trips), cooking classes, farm feasts, catered events, private gatherings, and even a petting zoo.
Partnering with some of the best chefs, restaurateurs, farmers, and agricultural groups in our area, let us know what you think and what farm fare you'd like to see at Rype & Readi. And please support the other local farms and restaurants in St. Johns County. Together, we can make St. Johns County a farm-to-fork leader in premium, quality food and healthy living.