Description
Click register on the upper right, then follow prompts to enter your promotional code for a free pass.

Angelbeat is hosting this technical morning workshop where world renown Microsoft evangelist Kevin Remde discusses private/public/hybrid cloud and infrastructure/data center architecture, when to expand internally and purchase more storage/network equipment, versus renting capabilities/services from third party/hosted providers, plus how dockers/containers are the next evolution of virtualization and Microsoft support for Linux. From a security/compliance viewpoint, Mr. Remde will discuss how to secure cloud-based applications, while Exagrid illustrates the importance of backup data/disaster recovery protocols to fight off a ransomware attack.

Scroll down to see the full agenda; click here to download presentation guidelines that are followed by all participants, which makes the program so worthwhile for technology professionals, business executives, etc.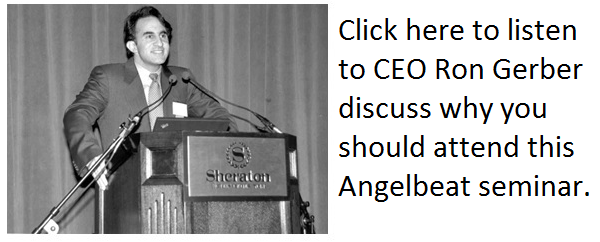 Join your peers from the City of Fargo, Blue Cross Blue Shield, Creative Care, BEK, Forum Communications, Otter Tail, Sundog, Ulteig, TMI Hospitality, Clay County and many more organizations who are confirmed attendees.

Every attendee receives a full hot breakfast, complimentary WiFi, plus 2 CPE credit hours towards your CISSP or other certification.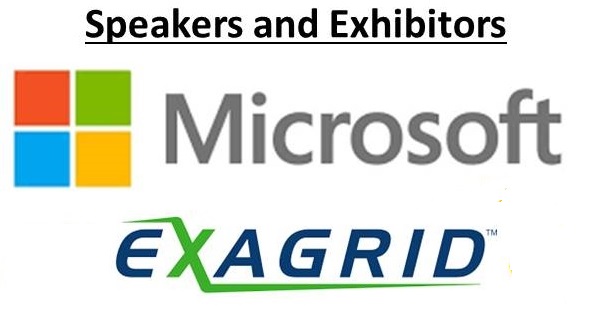 Agenda

7:30 - 8:40: Registration Begins, Full Hot Breakfast and Coffee Served, Exhibit Area Open with Product Demonstrations, Time For Peer Networking/Interaction

8:40 - 9:10: Keeping Pace with Security Challenges with Microsoft, and its Trusted Cloud Initiative
Kevin Remde, world renown Technical Evangelist at Microsoft and a dynamic/engaging presenter, will discuss its Trusted Cloud Initiative. This Initiative is a set of guidelines, requirements, and processes for delivering rigorous levels of engineering, legal, and compliance support for its cloud services, to ensure that customers/users can implicitly and explicitly trust its offerings. Some of the specific areas covered include:
- Identity and Access Mgmt
- Identity-Driven Security
- Conditional Access
- Information Security and Data Protection
- Mobile Device and Application Management

9:10 - 9:40: Stress-Free Backup Storage, Recovery from Ransomware Attacks, from ExaGrid
If the time you spend managing backups could be better spent on other more important IT initiatives, then you want to learn how ExaGrid's disk backup with data deduplication appliances solve the problems that have plagued backup storage since the very beginning of IT, as well as the newer problems caused by virtualization and explosive data growth.

ExaGrid's unique landing zone and scale-out architecture provide the fastest backups, restores, and offsite tape copies as well as VM boots in seconds to minutes, versus hours with other solutions. ExaGrid keeps the backup window fixed in length even as data grows at a reduced cost up front and over time.

On a related note, in mid-May more than 100,000 organizations were hit with a devastating ransomware attack. To recover, the answer is not paying Bitcoin demands but instead restoring the most recent data. Click here to watch Angelbeat CEO Ron Gerber's video commentary plus more insights on this critically important topic will also be covered by Exagrod.

9:40 - 10:40: Private/Public/Hybrid Cloud Strategies, Linux & Windows Containers, Integration with Microsoft Azure
In the opening part of this session Kevin Remde, world renown Technical Evangelist at Microsoft and a dynamic/engaging presenter, will discuss the strategic/financial tradeoff and decision-making process between expanding internal IT resources (capex, buying more network/storage hardware) versus using third party/public cloud/service providers (opex, renting these same capabilities).

Then more technical discussions, starting with the similarities and differences between a container and a virtual machine, followed by a walk through/demonstration of enabling, creating, deploying and managing Linux and/or Windows containers/resources. There will be an evaluation of when to use which containers, why and how. FYI, a container is an isolated and portable operating environment, often viewed as the next evolution of virtualization. It provides a mechanism for IT to deploy services in a portable, repeatable and predictable manner.

For those who are new to containers, this content serves as a jumpstart to accelerate your learning of containers. If you already have experience on Linux containers, the session familiarizes you with the specifics of Windows containers, plus helps bridge and extend your skills for bringing business value to both Linux and Windows communities.

The session ends with a detailed assessment of the top five new features in Microsoft's Azure cloud platform for 2017, and how to integrate your organization's public/private/hybrid cloud and container strategies.

End of Event

FAQs

What are Angelbeat's privacy and optin/optout policies
Each attendee acknowledges/understands that financial support from Angelbeat sponsors allows him/her to attend this event at no cost, and that the sponsors will be given your contact information 2 days after the event for follow-up email and telephone communications. All sponsors are required to provide you with an opt-out option, allowing you to be removed from their database

However each attendee can opt-out of sponsor follow-up by informing Angelbeat staff at the event, or by emailing Angelbeat immediately after the event, but before Angelbeat releases the attendee list to the event sponsors.

If you have any questions regarding Angelbeat's privacy policies and how your contact information is used, please contact CEO Ron Gerber directly at 516-277-2057 or at rgerber@angelbeat.com.

Who might be available to receive the special Promotional Code and free pass
There is a special promotional code, that will allow you to attend for free, that is limited and only available for end user IT professionals who work in the telecom/network/storage/security/data center/desktop/purchasing departments of corporations (private and publicly-held, large and small), universities, school districts, government agencies, hospitals/healthcare providers, pharmaceuticals, insurers, manufacturers, retailers, financial services/banks, real estate, legal/accounting/services, transportation/logistic firms, etc. and use, support, approve and/or are involved in or influence the decision to buy the products and services offered by our sponsors.

Reporters from major newspapers, websites and other media outlets are eligible for a free pass and must submit in advance their media credentials to the event organizer for approval.
All other individuals who are not end user, IT professionals must pay the registration fee.

In all cases Angelbeat reserves the right to accept or reject a registration at its sole discretion.

What are my transport/parking options getting to the event
Detailed driving directions will be sent out to all attendees one week before the event. There is complimentary self-parking at the hotel.

What is the dress code
Suggested dress is business casual.

What if you have special dietary needs/restrictions
If you have special dietary needs/restrictions, then please email Angelbeat below. We will do our best to accommodate any and all requests.

What if I am a government employee and cannot accept free meals and/or win raffle prizes
If you are a government employee and cannot accept free meals, then you can pay Angelbeat $35/person, to cover the cost of meals. Please contact the event organizer at registration@angelbeat.com to arrange payment.

Each sponsoring company/exhibitor handles its own raffle prize drawing; Angelbeat itself has nothing to do with these prizes and attendees are not automatically entered for any raffle prize drawing. Since each attendee must individually signup to win a raffle prize, then government employees (who are not eligible to win these prizes) can simply not signup for the drawing.