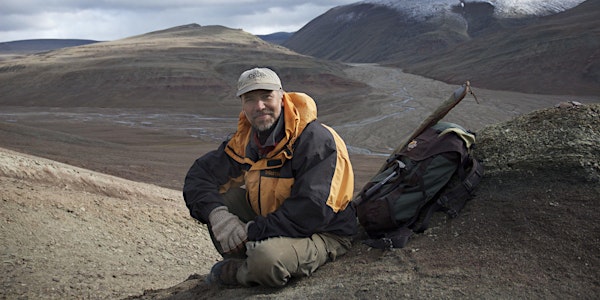 Farewell to Fins: An Evening featuring Ted Daeschler and Tiktaalik roseae
Location
Academy of Natural Sciences of Drexel University
1900 Benjamin Franklin Parkway
Philadelphia, PA 19103
Description
Join us for a special evening at the Academy!
Vertebrate paleontologist and Drexel University professor Ted Daeschler will share a personal account of his 15-year odyssey with Tiktaalik roseae, starting with the audacious idea of exploring for Devonian-age fossils in the inhospitable terrain of the Canadian Arctic. Heralded as a transitional fossil worthy of Darwin's notice, Tiktaalik roseae has been the subject of a myriad of blog posts, articles, books, and documentaries. The Tiktaalik fossils are on display at the Academy for one last time before they return to their country of origin. Come see the fossils and hear from the man at the center of a remarkable story that has made a profound impact on our scientific and popular culture.
Lecture begins at 7:00 p.m. in the Auditorium
Lecture is free and open to the public. Pre-registration is requested.