About this Event
This is going to be the drag and burlesque event of the fall, and proceeds will be used to benefit my gender confirmation surgery fund, as well as making it possible for most of the performers to come from out of town to perform in this amazing and weird lineup. Please tip accordingly.
You can expect a private party at The Sentient Bean in Savannah, featuring two distinct shows. The first will be a burlesque presentation, featuring Mary Contrary and Dantei Grace of The Dirty Dolls, and other burlesque performers TBA. The second show is a drag lineup, featuring Lavender Femme of Salt Lake City's Haven of Hues, and Lazanya Ontre and Rainé Rainé of Savannah's premier weird drag, the House of GUNT. Other drag performers are TBA. Check back often or on our website for updates.
There will be both General Admission and VIP options. Read on below for pricing and the perks you can expect from each ticket type.
In addition to the performances, there will also be DJs, and a silent art auction that will be happening throughout the night. This art has all been graciously donated by artists who support this cause, and you will also find available their business information and payment information if you would like to support them. Finally, if you cannot attend the show but would like to support, you may purchase prints and t-shirts on the website, as well as donating directly to my gender confirmation fund via Venmo @lucien_addax, or Paypal at lucienbennett92@gmail.com.
Now on to the details! Ticket types and prices are as follows:
General admission: $20
VIP admission: $35, and includes a meet and greet and a goodie bag which will include a limited edition print by Lavender Femme and other sweet items.
We have 20 VIP packages, and those will be exclusive, but other merch and art will be available for purchase at the show. We will also be encouraging further donation, both at checkout here and during the show. To be accessible monetarily though, we will accept sliding scale ticket purchases at the door (e.g. pay what you can).
Full menu options will be announced on the site soon, and will be added here, but if you have concerns or other needs please let us know.
And in the spirit of recognizing varied identities, when you register, you will be asked your name and pronouns. This is required, and everyone will receive a name tag with pronouns and a wristband indicating their ticket type at the door. We are striving to create a safe(r) space for those who have marginalized identities and expect pronouns and names to be adhered to. We will also be centering trans folks and disabled folks. No homophobia, transphobia, ableism, xenophobia, racism, fatphobia, or other bigotry or bullying will be tolerated, and if you breach this, you will be asked to leave if you do not correct yourself immediately when asked. If you are asked to leave or you are late for the doors, refunds WILL NOT be issued. In short, be kind, be respectful, be open, be punctual, and let's have a weird, amazing time! I ADORE every performer here and we are ready to TURN IT OUT.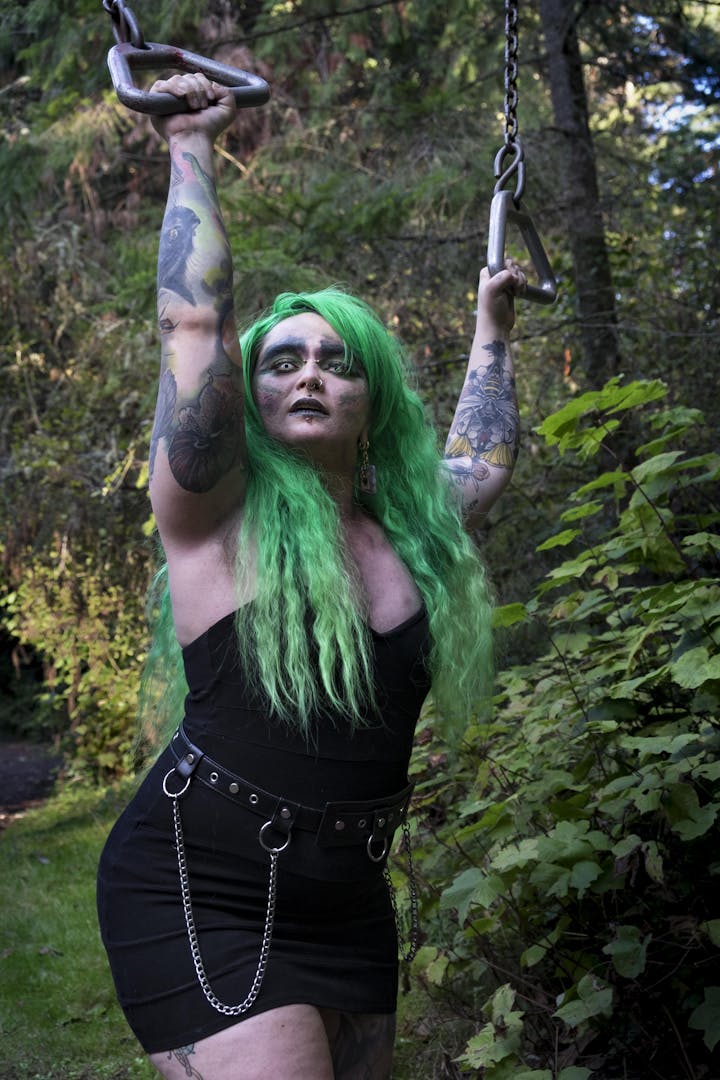 SLC's resident bog witch and benefit boi, Lavender Femme. Lavender is an experiemental genderf*ck drag thing with a penchant for horror and emo. They grew up in Augusta, and are back visiting and doing this show. They aim to show more non binary and disabled representation in drag, music, and media. Check out their work at Lavenderfemme.com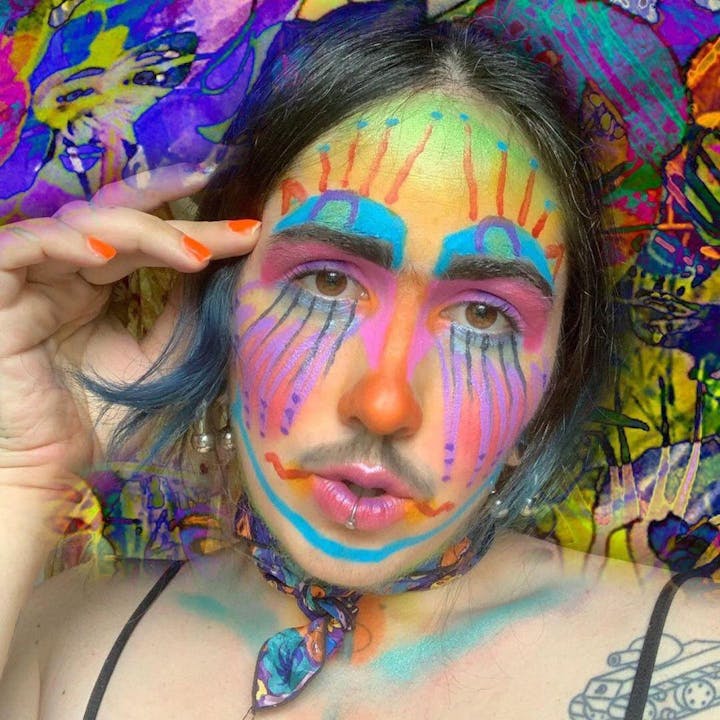 Rainé is an organizer and experimental performer based in Savannah GA. He is a member of House of Gunt, a coordinator with QuoLab, and manages full time at a local vintage store.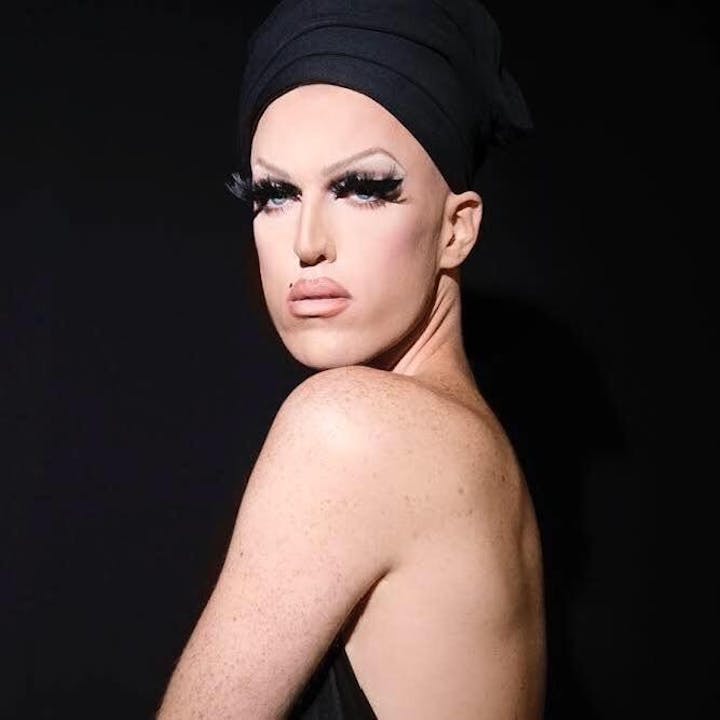 LaZanya Ontré: now with extra cheese! This interplanetary diva resides in Savannah, Georgia and scandalizes the quaint southern town with OVAH-the-top beauty and a skimpy wardrobe of repurposed materials. LaZanya is a good-time goonie, she keeps silly shenanigans in her back pocket at all times. She's just excited to be here!