FAR & Away Presents: Keioui Keijaun Thomas
Remote live-streamed event with visual and performing artist, Keioui Keijaun Thomas.
About this event
We are very excited to start the 2021/2022 FAR & Away programming with Keioui Keijaun Thomas, who will join us in a presentation of her performance and poetic based artistic practice. Please join us in a Q+A session on the night of the event via the livestream link!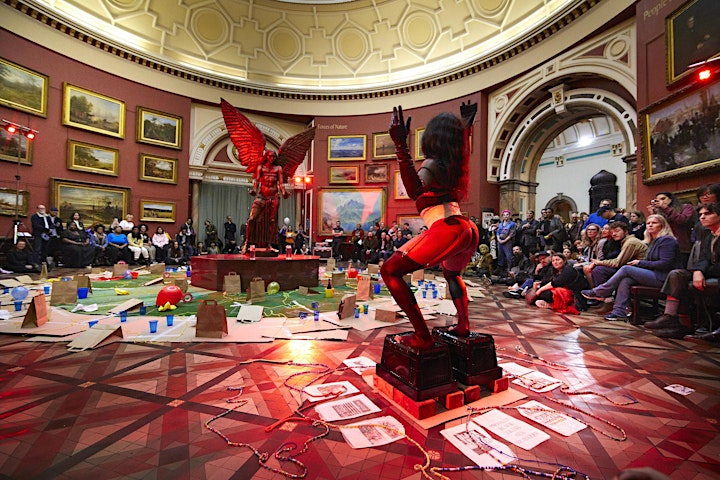 Keioui Keijaun Thomas (b. 1989, based in Brooklyn, New York) creates live performance and multimedia installations that address blackness outside of a codependent, binary structure of existence. Her work investigates the histories, symbols, and images that construct notions of Black identity within black personhood. The materials employed by Thomas function as tools, objects, and structures to compose a visual language that can be read, observed, and repeated within spatial, temporal, and sensorial environments. Through movement and matter, Thomas deconstructs, and reconstructs notions of visibility, hyper-visibility, passing, trespassing, eroticized, and marginalized representations of black bodies in relation to disposable labor, domestic service, and notions of thingness. Her performances combine rhapsodic layers of live and recorded voice, reciting her own poetry and slipping between various modes of address, to explore the pleasures and pressures of dependency, care, and support. Thomas underscores the endurance and intimacy that care work demands from those expected to perform it — predominantly black women, black femmes, and people of color. By centering self and communal care in real-time, Thomas' practice aims to build bridges of understanding, and community, to create safer spaces for black people and people of color.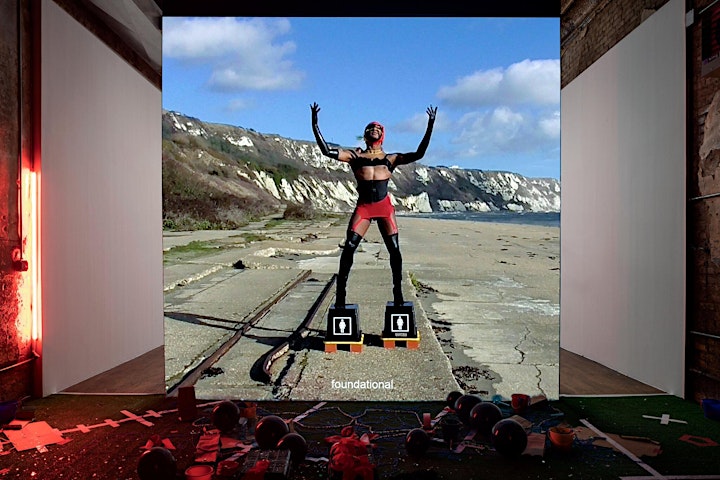 Keioui Keijaun Thomas' recent exhibition, Hands Up, Ass Out, was reviewed recently by the New York Times: https://www.nytimes.com/2021/07/13/arts/design/keioui-keijaun-thomas-participant-gallery.html
Thomas is the inaugural winner of the Queer|Art 2020 Illuminations Grant for Black Trans Women Visual Artists and the Franklin Furnace Fund Recipient for 2018.
She earned her Masters degree from the School of the Art Institute of Chicago and her BFA with Honors from the School of Visual Arts in New York City.
Thomas has presented work nationally and internationally at ANTI - Contemporary Art Festival, Kuopio, Finland (2019); Fierce Festival, Birmingham, Uk (2019); Skopje Pride Queer Arts Festival, Skopje, Macedonia (2020); The Rhubarb Festival, Toronto, Canada (2020); Time Based Arts Festival, Portland, Oregon (2016); Dweller Festival, Brooklyn, NY (2020); Rapid Pulse Performance Art Festival, Chicago, IL (2016); SPILL Festival of Performance, Ipswich, UK (2014); Out of Site Festival, Chicago, IL (2014)