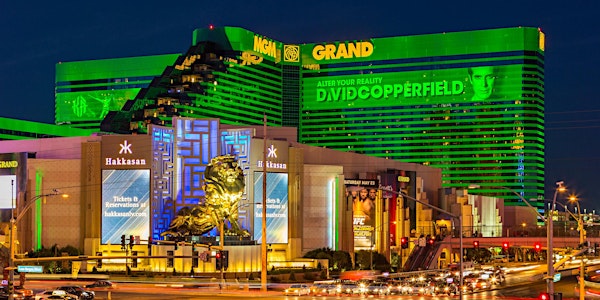 FAPA Annual Pilot Retirement Event, Las Vegas, May 22-24, 2023
Invitation-Only Exclusive Senior Pilot Event
Date and time
May 22 · 5:30pm - May 24 · 5pm PDT
Location
MGM Grand, Las Vegas 3799 South Las Vegas Blvd Las Vegas, NV 89109
About this event
Enjoy a free 3-day/2-night stay in Las Vegas. FAPA invites qualified pilots of all ages meeting the minimums and ready to interview with Wheels Up, Skywest Charter, and Ameristar.
• Attendee can choose hotel in Las Vegas
• Maximum reimbursement is $300
• Must qualify to interview with at least one of the three carriers (Wheels Up, SkyWest Charter or Ameristar) and present all with a current résumé
• Check-in with FAPA registration required for reimbursement
• Tuesday night attendance is mandatory
• After the conclusion of the event, send a room receipt to willard@fapa.aero
• Space is limited, so make your reservation today!
Location: MGM Grand, Las Vegas, Nevada. 3799 South Las Vegas Boulevard, Las Vegas, NV 89109, (877) 880-0880.
Parking: Self-parking is $18/day, Monday-Friday, Valet is $35/day.
Event Sponsors: FAPA Financial Services, Wheels Up, SkyWest Charter, Dimensional Fund Advisors, Azada CPA Business & Tax Advisors and Ameristar.
Please visit https://www.fapafinancial.com/pilots for event details and schedule.
Please note that registered attendees are prohibited from recruiting pilots or staff at FAPA Events; this includes handing out business cards, collecting résumés, distributing literature or wearing clothing that advertises for open positions. Individuals not adhering to these guidelines will be asked to leave the event.
Companies wishing to exhibit, present, advertise or recruit pilots should contact Andrew Dubats at Andrew@fapa.aero or (702) 533-4064 for details.
About the organizer
FAPA Pilot Job Fairs
(For Job seeking pilots with a minimum of 250 hours or a commercial certificate)
FAPA Pilot Job Fairs bring recruiters and active pilots together. Job-seeking, qualified pilots with more than 250 hours (required minimum to attend) or a commercial certificate should pre-register here on Eventbrite. Visit FAPA.aero/Jobs for more details and the current list of airlines attending. 
FAPA Future Pilot Forums
(For Career Changers, Non-Aviation Separating Military Personnel & Students of All Ages):
FAPA (Future and Active Pilot Advisors), is Building the Pilot Pipeline by inviting career changers and aspiring pilots of all ages – career changers, students and their families, non-aviation separating military personnel, and future pilots of all backgrounds – to FAPA Future Pilot Forums to learn about the pathways to a professional pilot career. School counselors are also encouraged to attend so they can best guide their students on how to navigate an interest in aviation.