Description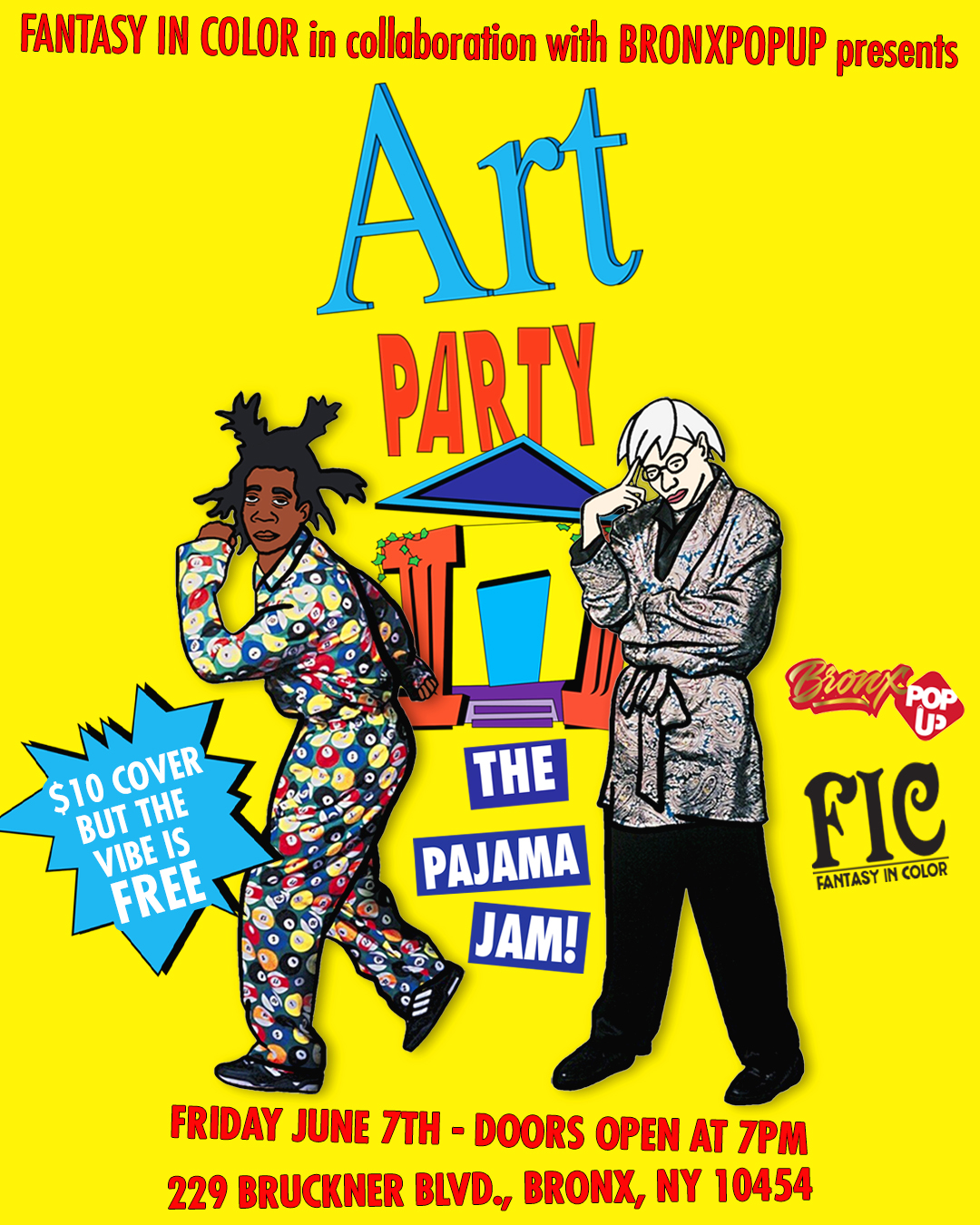 MAKE SURE TO WEAR YOUR FLYEST SLEEPWEAR!
Friday, June 7, 2019
7:00 pm - 12:00 am
Sobro Social
229 Bruckner Blvd, 2nd Floor
Bronx, NY 10454
Direction: 6 Train to Cypress Avenue
$10.00 at the door, BUT THE VIBES ARE FREE!
FEATURING 30+ VISUAL ARTISTS, 10+ VENDORS, LIVE PAINTERS, LIVE PERFORMANCE, GAMES, PAJAMA CONTEST AND MUCH MORE!
A GREAT FAMILY AND KID FRIENDLY EVENT!
Media/Press: Please E-mail us at Fantasyincolornyc@gmail.com for consideration
Visit us at https://fantasyincolor.weebly.com
Follow us on Instagram https://www.instagram.com/fantasyincolornyc/