Fantasy Flight Casino Night #3 Fundraising North Pole Underpriviledged Children Event

Saturday, September 13, 2014 from 5:30 PM to 11:00 PM (PDT)
Who's Going

Loading your connections...
3 of your friends are going.
Share it to get more people on board!
Share

Sara Haughty
San Francisco, California

Luke Picard
London, United Kingdom

Rick Vespucio
Florence, Italy
Event Details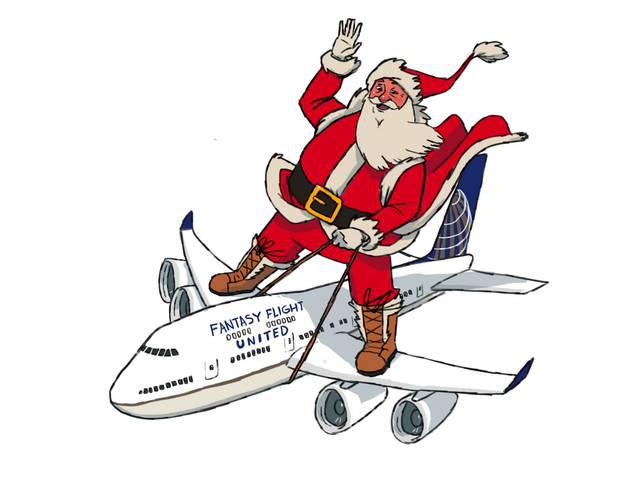 Fantasy 21st Flight  LAX
Non Profit (c) (3) Organization
Casino Night Fundraiser #3 
For OUR North Pole Event in December
Saturday September 13, 2014 530PM  to 1100PM
 (Gaming from 0600PM - 1030PM)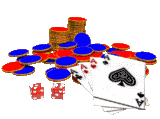 and
Win for a Good Cause!
All proceeds will go to December 6th, 2014 children event
COME AND JOIN THE FUN
2014 PRESENTER SPONSOR

www.airservcorp.com/
Thank you for Supporting
Our community Again!
Air Serv provides innovative and dependable solutions to the aviation industry. Our 8,000 team members support the world's leading airlines and freight companies at airports throughout the United States and United Kingdom. 
With decades of experience in all facets of the aviation business, we share a dynamic and uniquely spirited culture. Enhanced by world class processes and a service delivery system that drives team member productivity and performance against service level targets, we deliver superior and cost effective aviation services.
In March 2009, Air Serv  joined forces with the aviation-related security and services division of International RAM Associates (IRAM) of Austin, Texas. Our combined network serves over 50 airports, including 27 of the nation's top 40 markets in the United States and 12 of the top 30 airports worldwide. Our combined force is the global leader in wheelchair, baggage handling and skycap services.
The combined operations have also expanded their presence in security services, becoming a global presence. Security services include access control and loss prevention, perimeter and aircraft guarding, cargo screening, and in conjunction with TSA, pre-departure screening, ticket verification and passenger profiling. 
In late 2012, ABM, a leading provider of integrated facility solutions, acquired Air Serv. When combined with ABM's Janitorial, Facility Solutions, Security and Parking airport businesses, Air Serv will significantly expand ABM's capabilities in servicing the end-to-end needs of the airlines and airport authorities.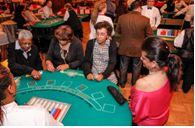 Visit our Website
www.FantasyFlight.org
for Special Early Bird Discounts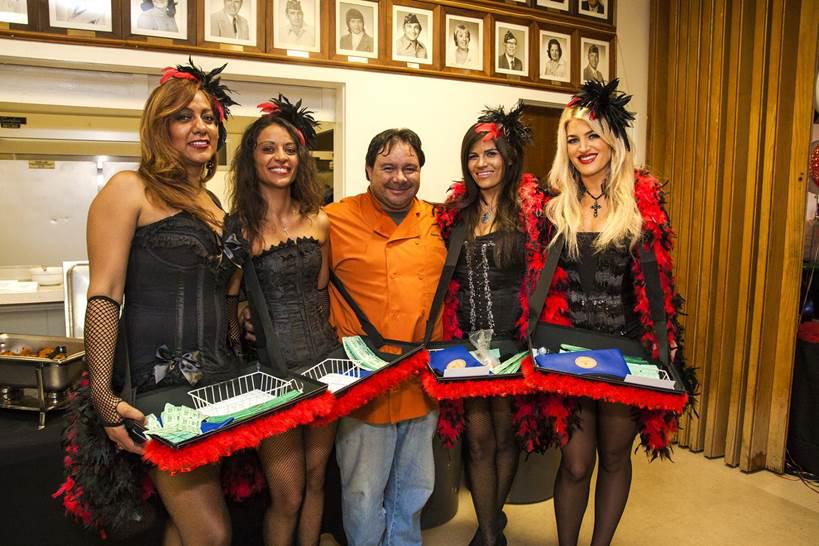 Location
Gardena Elks Lodge
1735 W. 162nd Street, Gardena, CA 90247
 Across the street from the Gardena Police Station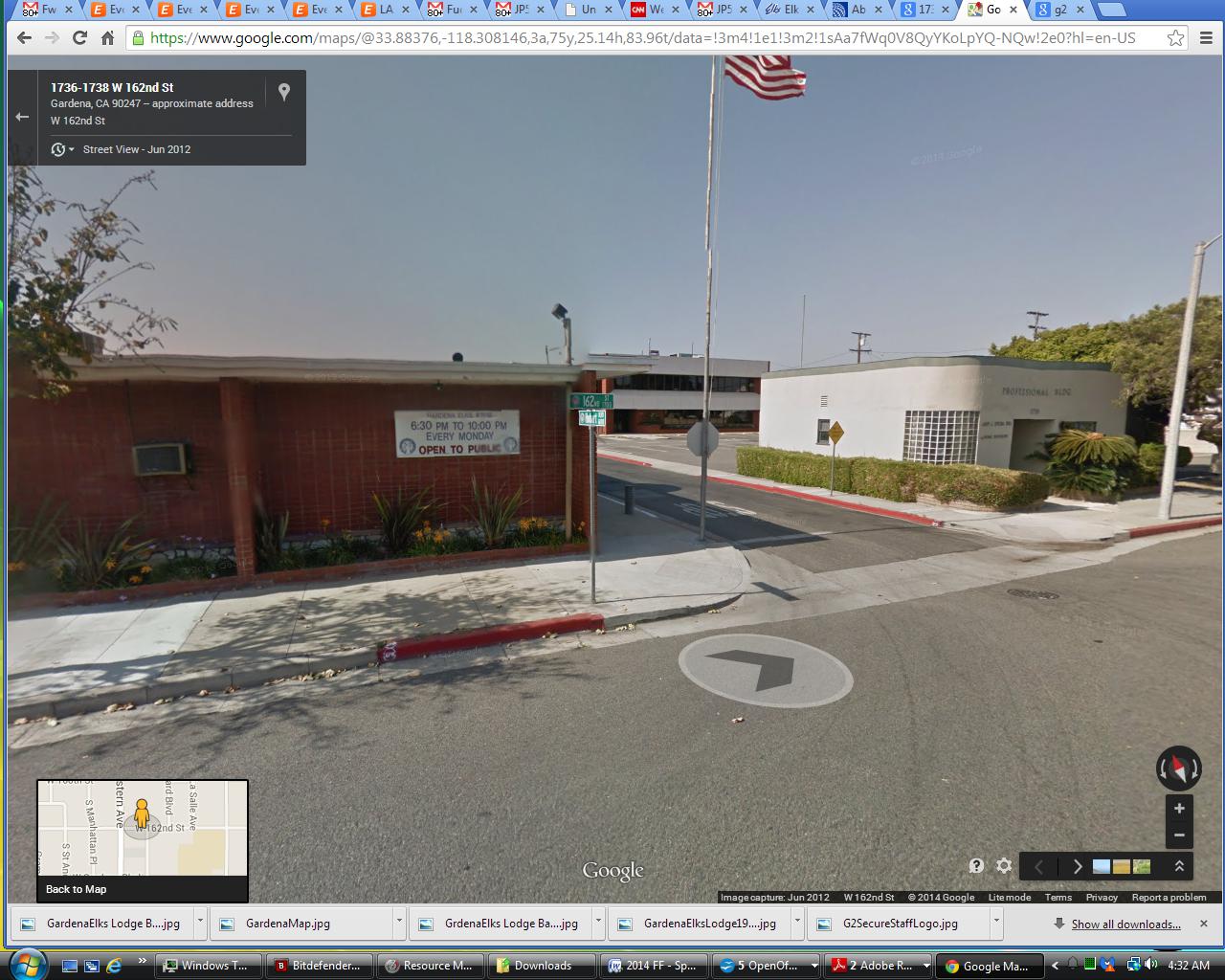 Date and Time
5:30 PM to 1100PM
(Gaming 6:00PM to 10:30PM)
Saturday September 13, 2014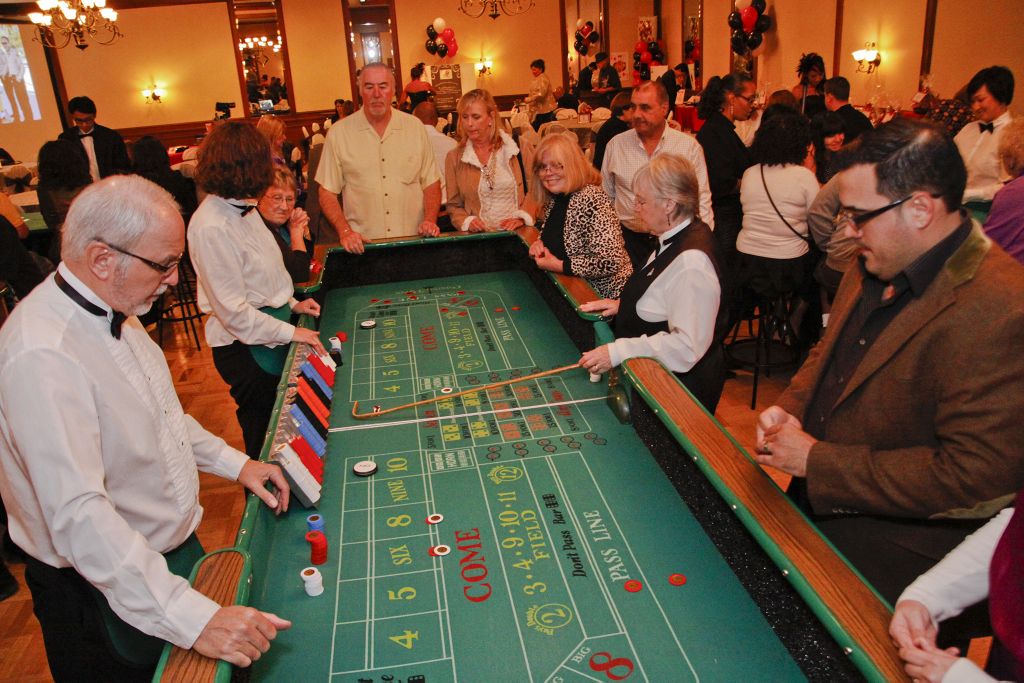 Platinum Sponsor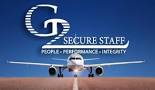 G2 Secure Staff LLC Our New Sponsor
https://www.g2securestaff.com/
In the current airline industry, reducing operating expenses while still maintaining a quality service is a top priority for carriers. Now, close to 100 carriers, ranging from industry giants to specialty providers have partnered with G2 Secure Staff to maintain that sense of quality and assurance while reducing their annual costs.
 G2 Secure Staff, LLC employs over 4,500 aviation services professionals at 47 top traveled airports across the United States.
We provide a wide range of aviation staffing and security solutions, including Terminal, Security, Aircraft Appearance, Ramp, Passenger Service, Cargo and Maintenance services.  Please see our services tab at the top of our page to view a detailed page with each service.  We provide our services for long term agreements because we feel we'll exceed your company's expectations.  We also provide services for any short term needs as well. 
We only use the most up-to-date 

technology

 to assure our operations run as smooth as possible.  Our PDA devices can track the location of employees as well as assign necessary duties in order to create a quick and smooth experience for our wheelchair customers.   We also utilize the same technology improve timeliness with our cabin cleaning crews. 
Many generous sponsors!

Fabulous Grand Prize
We will have many silent auction items.
Rolling Stones Signature Guitar plus COA
Value in multiple thousands...
We have many gift baskets with items worth $50 to $???+.
Wine bottles, 

Sports Memorabilia 
2 Tickets to A Home Game of 2014 STANLEY CUP LA KINGS Value up to$ 300 Dollars
Come See The 2014 Stanley Cup LA Kings Practice Session at the Toyota Center for 4-6 people
                                                  Value is Priceless$$$$$$$$
Cash Prizes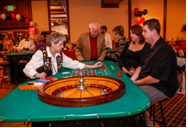 Gold Sponsor Graham and Haidee Grice
We need your participation to make this night a GREAT SUCCESS!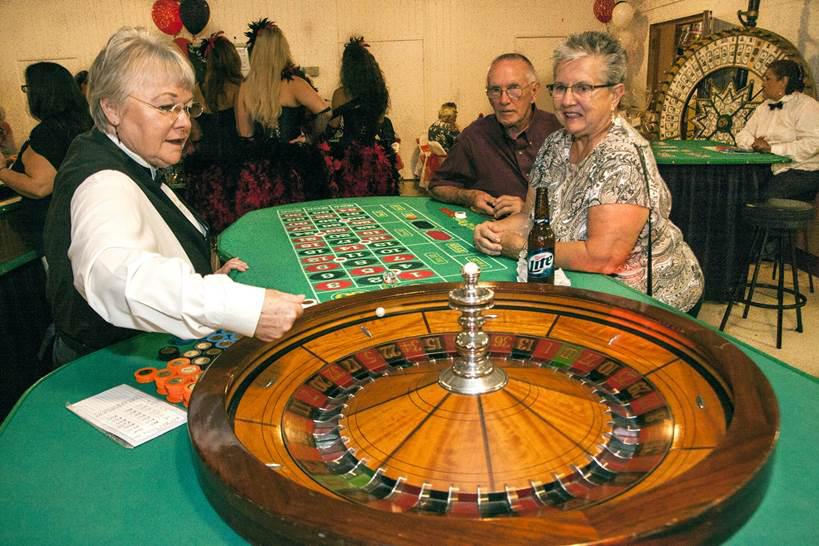 Table Sponsorships   Silent +Auction

Frank Sinatra Tribute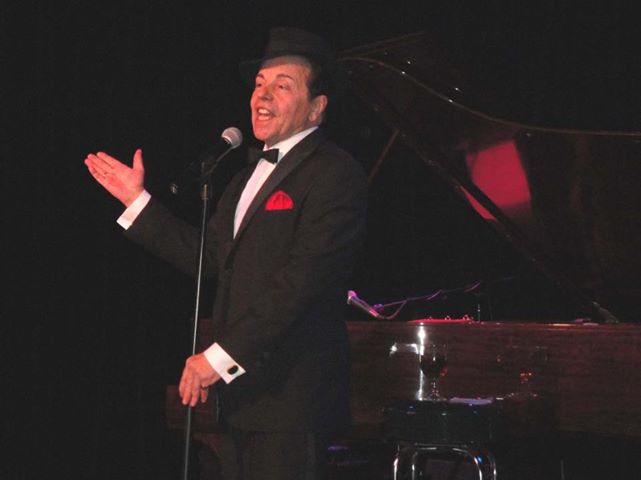 * Winner of The International Celebrity Images "Classic Crooner" Award.
* Winner of The Jeffrey Foundation's "Frank Sinatra Sound Alike" Award.
* Winner of The Southern California Motion Picture Councils
* "Bronze Halo" and "Jeannie Platinum" Awards.
21 Years of Generous Corporate
Sponsorship For Our Children
Event
United Airlines    

Generously Donated Grand Prize
Two Economy Round Trips
including
Alaska,
Canada,
Caribbean and
Mexico,USA,
excluding Hawaii   -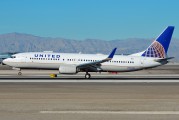 Donated by United Airlines
http://www.unitedcontinentalholdings.com/
With great people, the world's most comprehensive global route network, the best current aircraft order book among U.S. network carriers and the industry-leading loyalty program, United is well positioned to deliver meaningful profitability and sustainable long-term value for our customers, the communities we serve, our shareholders and our co-workers around the world.

United Airlines and United Express operate an average of 5,341 flights a day to more than 360 airports across six continents. In 2012, United and United Express carried more passenger traffic than any other airline in the world and operated nearly two million flights carrying 140 million customers. United is investing in upgrading its onboard products and now offers more flat-bed seats in its premium cabins and more extra-legroom economy-class seating than any airline in North America. In 2013, United became the first U.S.-based international carrier to offer satellite-based Wi-Fi on long-haul overseas routes.
The airline also features DIRECTV® on 200 aircraft, offering customers more live television access than any other airline in the world. United operates nearly 700 mainline aircraft and has made large-scale investments in its fleet. In 2013, United will continue to modernize its fleet by taking delivery of more than two dozen new Boeing aircraft. The company expanded its industry-leading global route network in 2012, launching nine new international and 18 new domestic routes.
Business Traveler magazine awarded United Best Airline for North American Travel for 2012, and readers of Global Traveler magazine have voted United's MileagePlus program the best frequent flyer program for nine consecutive years. According to the 4th annual Switchfly Reward Seat Availability Survey published by IdeaWorksCompany in May 2013, United has the most saver-style award-seat availability among the largest U.S. global airlines. More than 85,000 United employees reside in every U.S. state and in countries around the world.
ELIGIBLE FOR OPPORTUNITY DRAWING GRAND PRIZE
(must return purchased Casino Entry Ticket Stub with your name to be eligible)
Odd of winning based upon the number of entry tickets purchased no more than 300 entry tickets will be sold. So in maximum scenario 1 in 300 chance to win the opportunity drawing. Any applicable taxes is the responsibility of the winner. All Decision by Fantasy Flight are Final.

Casino Entry Ticket includes FOOD - ENTERTAINMENT - GAMING -
Some Entry Gifts for the first 100 Attendees
GAME TABLES - Crap, black jack, roulette, wheel-of-fortune and more
*SILENT AUCTION
2 Tickets to Home Game of 2014 STANLEY CUP LA KINGS
Value up to$ 300 Dollars
Rolling Stones Signature Guitar plus COA
Value in multiple thousands
Come See The 2014 Stanley Cup LA Kings Practice Session at the Toyota Center for 4-6 people
                                                                                                Value is Priceless$$$$$$$$
LA Kings Items Donated By Daryl Evans # 15 LA Kings
Rollings Stones Guitar for the event by Albert Young

*50/50 drawing
*Basket Gift Drawings Multiple Baskets

Access to the Silent Auction, 50/50 Opportunity and Basket Gift Funraisers 
BEER, WINE and LIQUOR
MUST BE 21 to ENTER
We need your participation to make this night a GREAT SUCCESS!
Spread the Word!
Limited Ticket Sales Event.
Once it is Sold OUT, it is Sold OUT!
Ticket Sales First Come First Served!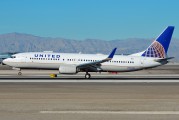 OFFICIAL TRANSPORTATION SUPPLIER FOR
THE CHILDREN TO THE "Santa's North Pole"
Fantasy Flight 2014 NORTH POLE EVENT
Special "Thank You"  to Our Past and Present Sponsors


 http://unitedhq.com/services/aviation.html
U.S. Aviation Services provides complete fleet cleaning and maintenance services for the airline industry. U.S. Aviation holds a competitive advantage with its ability to provide operational solutions that exceed our corporate partners expectations. U.S.Aviation leaders have an unmatched history in the industry and especially in aviation services. They demonstrate exceeding success and innovation with every job at hand. These leaders recruit, train, lead and engage a team of employees who understand that the job they do speaks directly to the image and bottom line of our clients.
U.S. Aviation currently services seven major airlines including United Airlines and Delta Air Lines in twelve locations nationally, including Hawaii. With a national team of more than 850 employees, it comes at no surprise that U.S. Aviation cleans and services more than 300 flights a day. Our culture starts with investing in our team through leadership development and training, both corporate & operational. Our expectation is for team members to treat each other, our equipment and the facility we are bestowed to care for in the same manner, as they would like to be treated or have their possessions taken care of. It's for all U.S.Aviation Services team members to respect the client, the property & the service we provide to our business partner.


 http://www.asig.com/
ASIG began operating in 1947 and has grown to become one the industry's largest independent providers of commercial aviation services. With years of expertise, ASIG draws from a vast wealth of service knowledge to provide safe, high quality, reliable service.


To be a dynamic, world class supplier to the global aerospace industry, continuously delivering exceptional performance.


ASIG is dedicated to being the recognized leader in the commercial aviation services industry.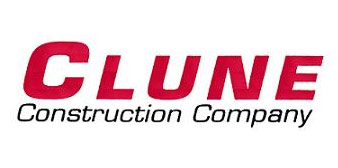 http://www.clunegc.com/
History Of Clune Construction.
Originally founded in 1979 as part of a large national real estate entity, the company became independently owned in 1997 and changed its name to Clune Construction Company.
Headquartered in Chicago, we began our national expansion with the opening of the Los Angeles office in 1989, followed by regional offices in New York, San Francisco, South Florida, and Washington, DC. Today we employ 250 professionals and manage $500 million in commercial and mission-critical projects annually. We believe the hallmark of our success is grounded in our dedication to consistently delivering our clients' projects on time and under budget, with honesty, integrity, and a great deal of emphasis on client satisfaction. We consider these attributes to be the primary reason we have received awards such as the "Better Business Bureau Torch Award for Marketplace Ethics" and the "Interior Contractor Firm of the Year" award.
"Frank Sinatra Tribute by Vaughn Suponatime"
Entertainment By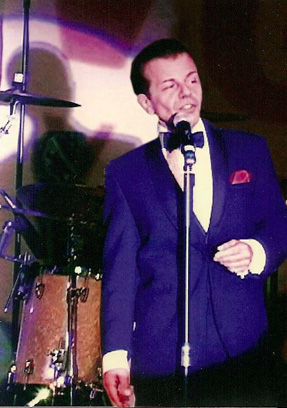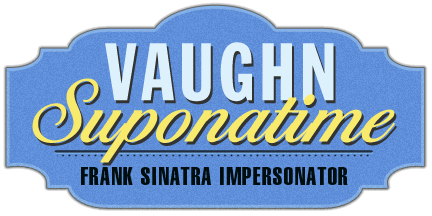 http://www.myfranktribute.com/
Selected out of all the other Frank Sinatra imitators in the country, Vaughn was chosen to take part in "Sinatra: His Voice, His World, His Way", a multimedia event, produced and performed at Radio City Music Hall in New York City.
(See Testimonials)
This Sinatra impersonator has appeared on N.B.C.'s, "Las Vegas" and "Jimmy Kimmel Live" on A.B.C., as a celebrity look alike and has done stand-up comedy on "An Evening at the Improv" for A&E, as well as multiple appearances on "The Tonight Show".
When & Where

Elk's Lodge #1919
1735 W. 162nd Street, Gardena, CA 90247
Sat 6-11PM One Blk East of S. Western Ave. Left side
Gardena, California 90247


Saturday, September 13, 2014 from 5:30 PM to 11:00 PM (PDT)
Add to my calendar
Organizer
FantasyFlight.org Los Angeles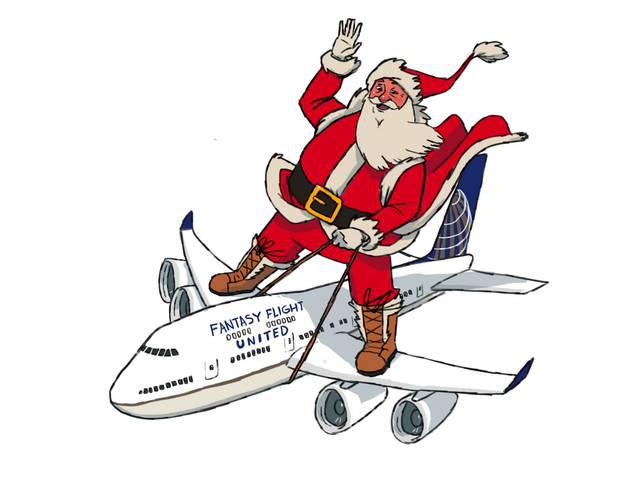 Our History 22 Plus Years of Providing a Magical Experience for Our Children
OVERVIEW OF UNITED AIRLINES FANTASY FLIGHT 2015
The Fantasy Flight program began in 1992 at Washington DC's--Dulles Airport, with the Make-A-Wish-Foundation, for terminally ill children. The children wished to tour the airport and to fly on a plane. Therefore, employees of the Dulles Airport conjured up a plan and decided that Christmas would be a wonderful time to grant them their wish. The Fantasy Flight program instantly grew from one airport location up to forty-six domestic/ international locations.
LAX made Fantasy Flight a dream come true in 1993, making this year our 21st years given the children the opportunity to enter the airport gates and fly an aircraft. Over three-thousand young children attend this event at various airport locations. The children are referred from many different social service organizations. Regional Participant includes the Department of Family and Children Protective Services, and the South Bay Vocational Center and various social service establishments for youths.
For over twenty years, airline employees, volunteers, retirees, their family and friends have volunteered their time and efforts to plan for this event and to physically redesign a beautiful "North Pole Christmas Planning Committee Village". The children will be able to enter airport gate areas and take an actual flight as passengers aboard a United Airlines plane around the Pacific Ocean and Southern California. After the fly, the children arrive at the "North Pole Village" and immerse themselves with holiday entertainment, food and interactive festivities from special guest artists and entertainers. To treasure the memory of a fun-filled day, the children receive holiday toys and their own personalized instant photograph, taken with Santa and Mrs. Claus.
The Fantasy Flight Planning Committee believes in giving young children an open-minded and wonderful opportunity. We are proud to escort and sponsor these young passengers for this wonderful event. Due to the contributions from friendly generous business partners and kind supporters like you, Fantasy Flight will always strive to be a success throughout the
years 
with your help.
The need is now for your support!
Signup your Teams of 20 for this event at per entrant equals $35

www.LAXPlanePULL.com or www.FantasyFlight.org
Special Airline Challenge to LAX Airlines it all depends who has the Best Team!
Fantasy Flight Casino Night #3 Fundraising North Pole Underpriviledged Children Event