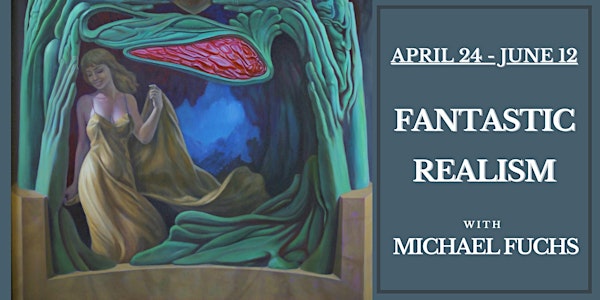 Fantastic Realism with Michael Fuchs
8 week oil painting course focused on classical approaches to expressing fantastic visions.
Refund Policy
Contact the organizer to request a refund.
About this event
DESCRIPTION
Every painting, regardless of genre or subject matter, should be a good one… and some of them even great! The objective of this course is to establish what makes a painting a compelling work of art that enlightens our intellect and ignites our spirit.
We will be incorporating methods of realistic representation to endow images born of our imagination with the persuasiveness of nature studies. There will be much to explore, discover and learn through this seminar and we will use examples throughout the whole of art history, especially that of the Western world from Giotto to contemporary artists such as De Es Schwertberger.
Each participant will be invited to create a painting from beginning to end alongside the teacher and class in a step by step process.
The class will gather LIVE each Saturday for 8 weeks, alternating lectures/ demonstrations with student review/ Q & A every other week. The Group Reviews will have a submission process every other week and 10-15 student works will be chosen to review that touch on valuable teaching points.
Students will be invited to join a private group to interact with one other and ask questions from the team. Playbacks of each session will be posted within 24 hours of the class and available for the following 3 months. Extensions will be available for a fee.
SEMINAR DETAILS
The course is divided into four parts: Composition, Flow of light, The Palette (color) and Technique.
These four aspects of painting are naturally interwoven but must be reviewed separately so as to study them in greater detail. The mastering of these elements will ensure the creation of a work of art that possesses unity of effect, where the sum of its details are subordinated to its overarching pictorial concept.
1. Composition
By composition we generally mean the placement in outline form of the elements of the painting. Think of the arrangements of objects in a still life or of figures in a portrait of a family. This is complicated enough when arranging the elements of a still life or looking for an ideal segment of a landscape. It gets even more complicated when one has to pull all of the elements out of one's head! Thankfully there are methods and rules for composition that can help the artist to achieve the desired effect using armatures, the golden mean etc.
2. Flow of Light
Analogous to the movement of line in composition, there is also a movement with light which helps to define the three-dimensionality of the objects and their spatial relation to one another. The flow of light can create a very theatrical effect on the painting and is the dominant tool of dramaturgy which evokes emotion and leads the eye of the beholder through the painting. The unity of effect is strengthened and the disintegration of the painting is prevented by the proper distribution of light.
3. The Palette (Color)
The use of color in painting is something almost every artist struggles with, yet there are simple guidelines that the artist can use in order to take control of his or her paintings. For instance, we will learn to establish a hierarchy of color saturation, placement of color, as well as the amount of surface that the colors will occupy. We will learn about context of color, as well as address the phenomena using color to express emotions and ideas. Subtlety of skin tones, called incarnate as well as degrees of opacity and transparency in order to depict surface qualities, special relations, and aerial perspective.
4. Technique (Brushwork)
Apart from simply applying paint to a canvas, the brush is the basic tool for defining edges and depicting surface characteristics. The ductus (brush movement) of the individual artist is quite literally his or her signature imprinted onto the totality of the image. It is important to have a very sure control of this tool in order to more realistically depict objects and atmosphere in a painting. No medium can quite achieve excellency of expression like oil paint and the brush.
TUITION
$600
Payment plans are also available with an initial deposit of $200 before the class begins.
We are not offering scholarships for this seminar, but want to encourage and support you in raising funds!
Please fill out this FORM if you are interested in a payment plan so we can arrange with you a plan that works for you and us!
For further questions please email us here: amandasageworkshops@gmail.com
And for more information about the Team faciliating this course visit: https://www.amandasage.com/michaelfuchsworkshop.html
Individual consultations with the instructor will be available per appointment.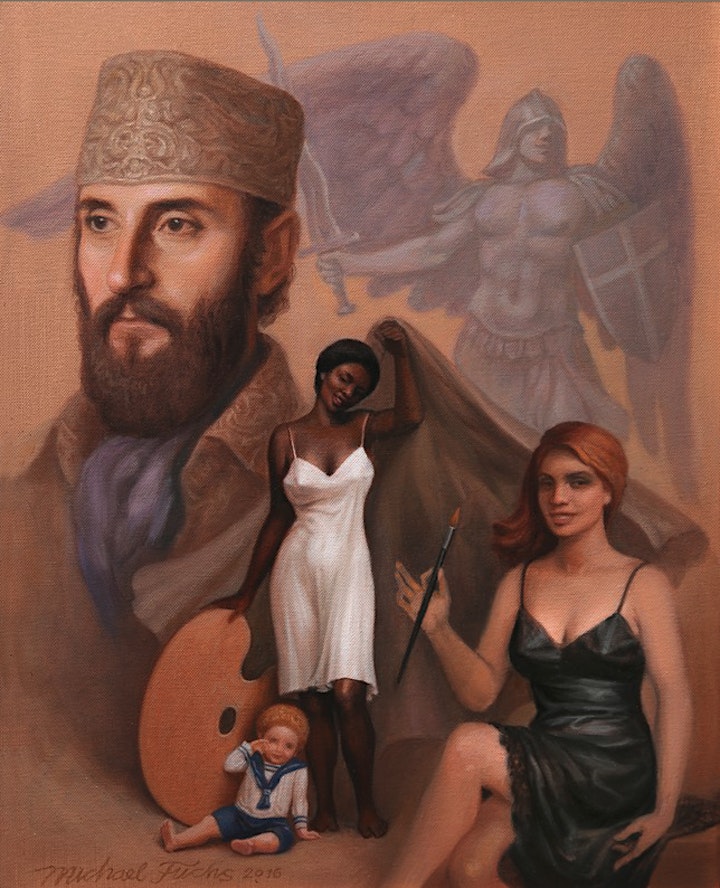 Instructors Biography
Michael Fuchs was born in Paris, France in 1952, and spent his childhood and youth with his mother, Geraldine Krongold in both New York City and Los Angeles.
When he was 18 he moved to Vienna to study painting with his father, Ernst Fuchs. This was the beginning of his intensive occupation with portraiture and figure painting.
In 1971 he began studying painting under Prof. Anton Lehmden at the Academy of Fine Arts in Vienna with frequent visits to Prof. Rudolf Hausner and Maximilian Melcher's classes, enjoying evening figure drawing with Prof. Josef Mikl.
During this time Michael also traveled extensively throughout Europe, USA, and Israel. In 1976 he completed his studies with a Master in Fine Arts.
In 1980 Michael Fuchs married the artist Cornelia Hagen. He soon began architecture studies at the Technical University in Vienna with admission to the Master School of Architecture under Prof. Gustav Peichl. As a painter, he began to explore his own expression through architecture, portraiture, and sacred art.
Michael Fuchs is truly a multi-disciplinary artist, exploring many mediums throughout his career, from murals, to interior design, sculpture, etching and poetry. His work has been exhibited internationally with notable solo exhibits in Liechtenstein, Austria, Germany, Monaco and Chile.
For over 3 decades he has promoted budding artists, preparing them for their artistic career through teaching seminars around the world and his studio in Klosterneuburg, Austria.
Learn more about Michael Fuchs' work and life through his website: https://www.artistmichaelfuchs.com/home-en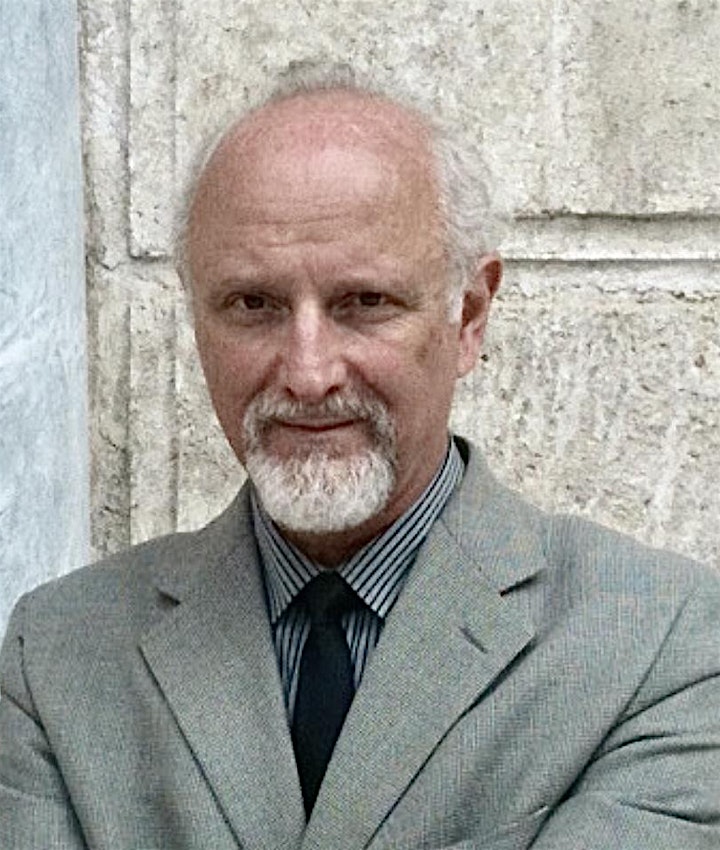 Note from Amanda Sage on being Michael's student:
It was an opportunity of a lifetime to spend two years painting and working alongside Michael as an apprentice and assistant. His humor, clarity and discipline with which he guided, gave me a strong foundation from which to continue my expansion as an artist. I knew he was going to be a powerful teacher for me when he expressed how sacred it was to observe nature in all it's beauty and recreate it as a work of art.
I highly recommend seizing this opportunity to study with Michael in his FIRST online seminar!
https://www.facebook.com/amandasageart
https://www.instagram.com/amandasageart
Painting below 'MYOPIA' was her "diploma painting" after intensive studies with Michael Fuchs.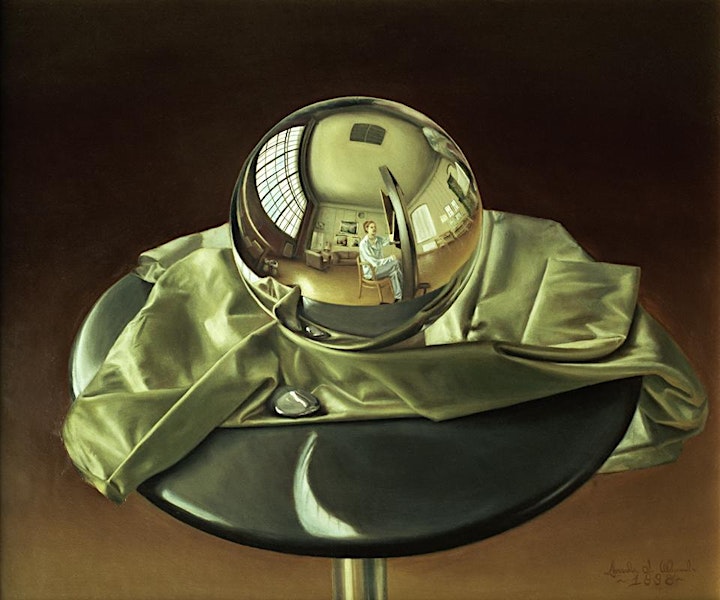 SCHEDULE
Classes are held live on Zoom on Saturdays (time-zone listed for Pacific Standard & Central European) alternating every other week between lecture/ demonstration classes and group reviews.
Lecture/ demonstration classes (Weeks 1, 3, 5, & 7) will be split into two sessions:
1st session 9am - 11am PST / 6pm - 8pm CET
2nd session 11:30am - 1:30pm PST / 8:30pm - 10:30pm CET
Group review sessions (Weeks 2,4,6, & 8) will be a single two hour session:
9am - 11am PST / 6pm - 8pm CET
Module 1: COMPOSITION
Week 1 - Saturday, April 24 - Lecture (2hr) & Demo (2hr)
Week 2 - Saturday, May 1 - Group Review of Students Art (2hr)
Module 2: FLOW OF LIGHT
Week 3 - Saturday, May 8 - Lecture & Demo
Week 4 - Saturday, May 15 - Group Review of Students Art
Module 3: PALETTE - COLOR IN ART
Week 5 - Saturday, May 22 - Lecture & Demo
Week 6 - Saturday, May 29 - Group Review of Students Art
Module 4: TECHNIQUE
Week 7 - Saturday, June 5 - Lecture & Demo
Week 8 - Saturday, June 12 - Group Review of Students Art
(24 hrs of LIVE Classes)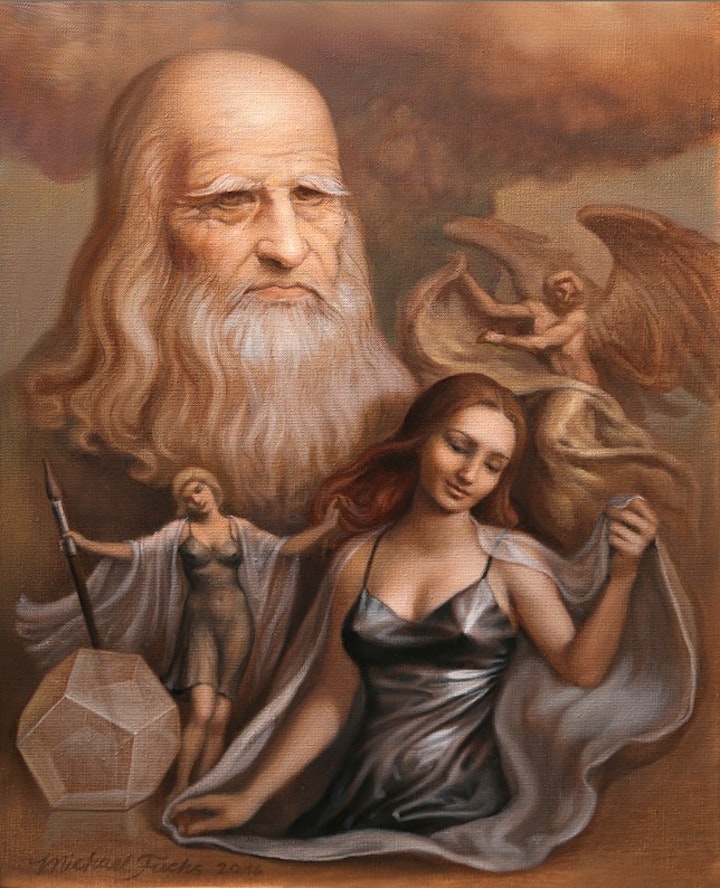 MATERIALS LIST
1. Painting easel, capable of supporting a painting in a vertical position.
2. Canvas with a warm grey Imprimatura (recommended size: 16x20")
3. Oil paints of good quality in tubes:
titanium white, ivory black, gold ochre, cadmium light red and yellow, Naples yellow, sap green, cobalt yellow. (Add any other color that suits your fancy :)
4. Varnished wooden palette and two clasp on receptacles with lids for turpentine and painting medium.
5. Turpentine or Mineral Spirits and one bottle of painting medium consisting of 50% dammar varnish and 50% linseed oil.
6. Mahlstick (painting stick)
7. Brushes: The brushes should all be filberts (Katzenzungen) of different sizes and a few round brushes.