Description
The Fox says join us for a FREE screening of "Fantastic Mr. Fox," Wes Anderson's stop-frame animated family classic. And we'll have workshops featuring drawing, animation and sound. Show off your skills in our Imaginary Mascot Sound Contest and be eligible to win prizes.
This event is FREE. Cash DONATIONS at the door are greatly appreciated. These funds help us continue to provide engaging experiences for kids and families. Our July screening and workshop was SOLD OUT. So hurry and grab tickets. (Limit 4 per family)
Join
OUTSIDE VOICE
,
The Edge of Imagination Station
and
All Rhythms Audio
for a day your kids won't soon forget.
Get the early heads up on more fun and cool things by following us on
Facebook
,
instagram
and
twitter
. And we hope you'll
SUBSCRIBE
to our show ARTtv, too.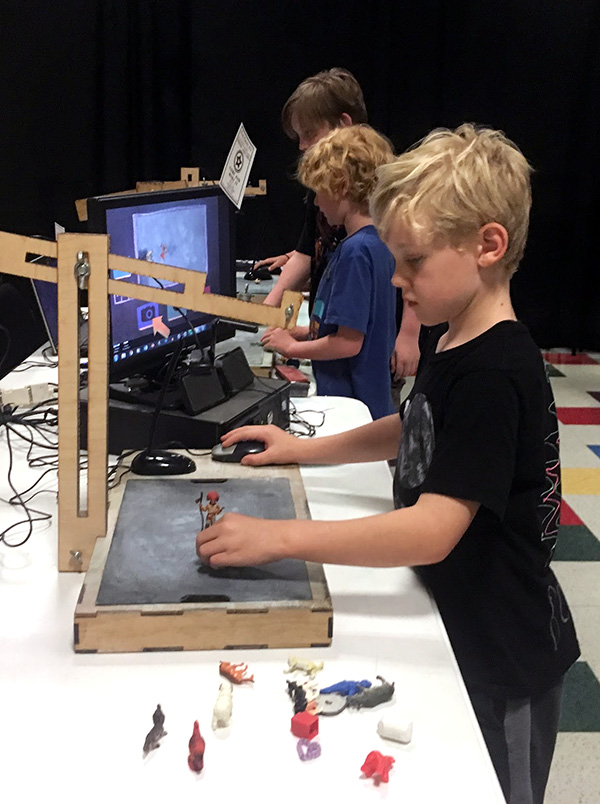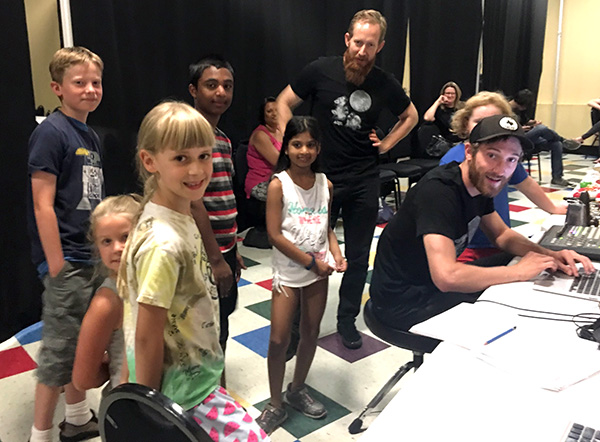 Ian and Sterling from
All Ryhthms Sound
at our July "Town Called Panic" screening. Kids learned how to create their own
sound effects for film using common household objects.
FAQs (Please read before confirming your tickets)
Are there ID or minimum age requirements to attend the event?
We encourage all ages to attend. However, we are unable to provide any childcare services for this event. If your child is mature enough to attend this event without your supervision, that's okay.
How may I contact the organizer with any questions?
What if I can't make it and I've reserved tickets?
We appreciate you returning any unused tickets. Please drop us a line and we'll make sure and take you off the attendance list or reduce the number of attendees in your party.
OUTSIDE VOICE is supported in part by the Cultural Arts Division of the
City of Austin Economic Development Department
through sponsorship with
Big Medium
.