Description
Join us for the inaugural Fandross Festival presented by the Vandross Family Estate and Divabetic celebrating the musical legacy of Luther Vandross and raising awareness for the prevention of diabetes health-related complications such as stroke.
Fandross Festival recaptures the elegance and excellence of Luther's career with a film presentation of his iconic performances, stage memorabilia and an in-depth discussion with Luther's former band members, vocalists, and superfans.
+ See Luther Vandross Exclusive Memorabilia: Luther's dazzling music awards, bejeweled stage costumes and more will be on display
+ Watch R & B legend Luther Vandross on the Big Screen: His most iconic live performances, biggest songs, popular videos and rare clips larger than life with Dolby sound.
+ Meet the Team! Enjoy an interactive Panel Discussion featuring Luther Vandross's former musical director, Nat Adderley Jr., singer-songwriter Fonzi Thornton, vocalists Alfa Anderson, Robin Clark, Tawatha Agee, Luther Vandross historian Leon Petrossian and more.
+ Sing Back Up! Vocalist Patricia Lacy leads the audience in several of Luther's most iconic background vocals. Learn how to create harmony parts and hold firm no matter which other vocal parts surround you. Don't miss this once in a lifetime opportunity!
+ Greet other Luther fans, share your stories and revisit memories of one of the world's most treasured performers.
We will be spotlighting the 35 Anniversary of the release of Luther Vandross' Busy Body album.
Admission: $10 Advance. $20 Door
If Luther's "smooth as silk" voice, dramatic ballads and up-tempo jams are a major part of the soundtrack of your life, you do not want to miss Fandross Festival. We invite Luther fans of all ages to attend and celebrate Luther's "so amazing" contributions to music, arts, and culture.
The Vandross Family Estate and the national diabetes nonprofit organization, Divabetic (divabetic.org), proudly present Fandross Festival. "Keep your House a Home" and learn how to prevent diabetes health-related complications (such as stroke) from occurring.
Fandross Festival 2018 Hotel Accommodations:
Vandross Family Estate and Divabetic have secured a discounted room rate ($239.00) per night at the New York Marriott East Side located at 525 Lexington Avenue at 49th Street, New York, NY 10017.
Call: (212) 755-4000 mentioned 'Luther Vandross Fan Club'. Hotel's room rates are subject to applicable state and local taxes.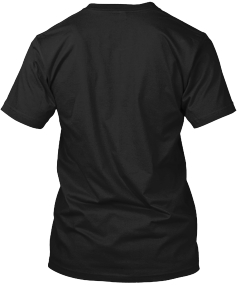 Fandrosss Festival 2018 Apparel
$21.99
We partnered with Teespring to create some awesome merchandise for this event. Show your support and look good wearing it. Check it out!