Attention Sgt Blue here inviting you ALL to a special two weeks Fan Dance Summer Bootcamp.
About this event
**TO BOOK – www.houseoftrixieblue.co.uk **
*ZOOM SOFTWARE REQUIRED - www.zoom.com - download for FREE*
*One off Summer Bootcamp – Regular classes start back September (Current students and waiting list will be advised accordingly)*
Attention Sgt Blue here inviting you ALL to a special two-week Fan Dance Summer Bootcamp.
From beginners onwards, in this two-week ONLINE bootcamp, you will learn the elegance of the fan dance:
• Iconic fan dance moves
• Posing with fans
• Fan transitions
• History & theory (hahahah)
…and so much more
You do not need HUGE feather fans to take part, you could use small hand fans, make some out of paper or go big or go home and make HUGE fans out of your 'Amazon delivery box'.
Sexy, sizzling and SUMMER!!!!!!
Everyone's invited, however we do have very limited spaces available – booking essential.
Taught by our very own principal, Trixie Blue, who upholds our ethos of accessible and inclusive burlesque, you shall be sure to develop your new skills in a supportive atmosphere.
No experience required and no nudity.
***
Please see below details regarding the Fan Dance Summer Bootcamp:
Start Date: Wednesday 28th July 2021
Time: 9pm till 10.15pm – UK Time
Duration: 2 Week course
Price: £20 +BF
Course Running Dates:
Week 1 – 28/07/2021
Week 2 – 04/08/2021
Please note – All course fees are non-transferable/refundable. Refund of the course will only be given if the class is cancelled by myself directly, otherwise full payment is required.
***
Venue: Online with Zoom
Head to zoom.com to download the free software
More details sent after ticket purchase
TICKET REQUIRED - PURCHASE HERE
***
What to wear and what to expect:
The details about the Fan Summer Bootcamp will whizz to your inbox upon enrolment on the workshop.
***
FAQ
Below is a link to our frequently asked questions, which I hope will answer any questions you may have. If not, please do not hesitate to ask, that's what I am here for!
Frequently asked Questions – https://www.houseoftrixieblue.co.uk/faqs
Contact - info@houseoftrixieblue.co.uk
***
About House of Trixie Blue
Established 2006 as a music tuition company, House of Trixie Blue is an enterprise of entertainment, specialising in the art of burlesque. As we love burlesque so very much, we have opened our doors to everyone aged 18+ to get involved with burlesque however they see fit. Whether is it to attend our studio or online burlesque classes, book UK national performers for your show or perhaps attend one of our shows (always book as soon as possible, as we sell out!), there is always something for everyone under our roof. Our approachable and enthusiastic nature creates the foundation of our business, in which we strive to maintain an ethos as an accessible and inclusive burlesque entertainment company. Blue is not just a colour; it is a lifestyle.
https://www.facebook.com/houseoftrixieblue
www.houseoftrixieblue.co.uk
***
About the Teacher Trixie Blue
Trixie Blue - International Multi award winning burlesque performer (Queen of Neo Burlesque 2018 Croatian Burlesque Festival, Bohemian Princess 2017 Prague and 1st Runner up at the British Crown 2016 World Burlesque Games) who runs the burlesque entertainment enterprise House of Trixie Blue. Trixie is a PGCE qualified teacher, with a Masters of Research degree, specialising in burlesque and is currently undertaking a PhD titled: Traditions of Nostalgic Femininity within the Burlesque Subculture. Not only this, she has extensive qualifications within performing arts and fitness and uses her theoretical and practical knowledge, along with her infectious enthusiasm to deliver a burlesque experience you will never forget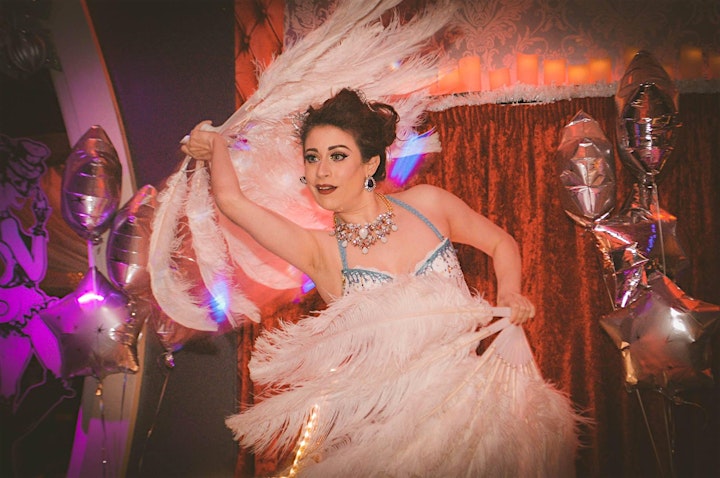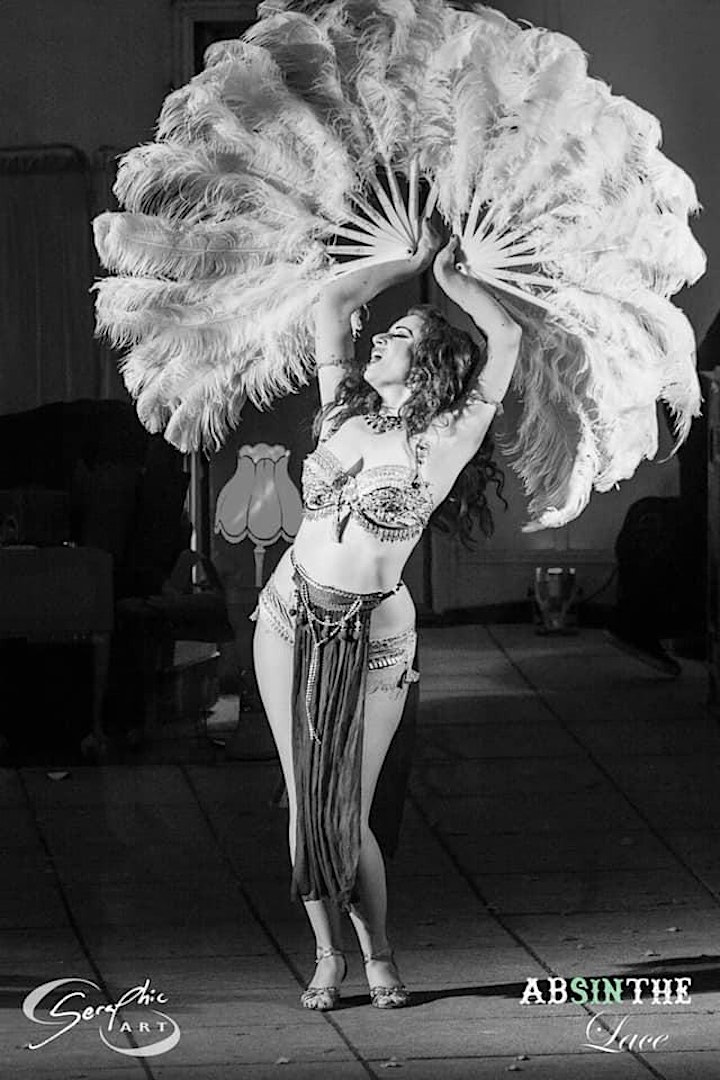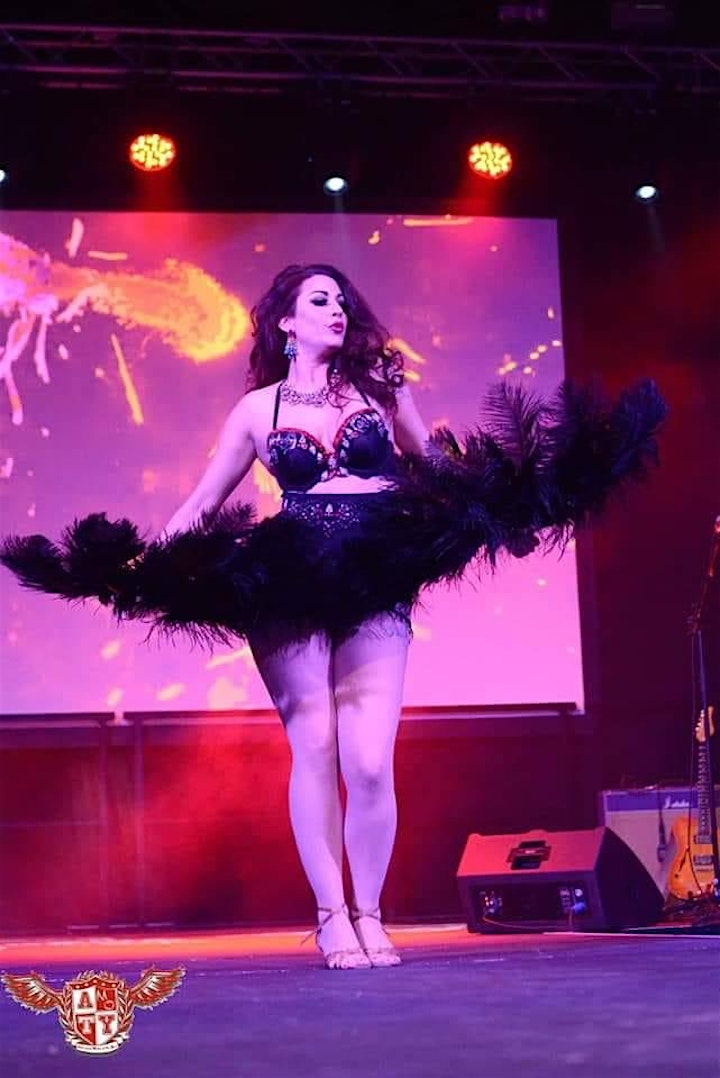 Date and time
Location
Refund policy
Organiser of Fan Dance 2 Week Summer Bootcamp
About House of Trixie Blue
Established 2006 as a music tuition company, House of Trixie Blue is an enterprise of entertainment, specialising in the art of burlesque. As we love burlesque so very much, we have opened our doors to everyone aged 18+ to get involved with burlesque however they see fit. Whether is it to attend our studio or online burlesque classes, book UK national performers for your show or perhaps attend one of our shows (always book as soon as possible, as we sell out!), there is always something for everyone under our roof. 

Our approachable and enthusiastic nature creates the foundation of our business, in which we strive to maintain an ethos as an accessible and inclusive burlesque entertainment company. Blue is not just a colour; it is a lifestyle. 
https://www.facebook.com/houseoftrixieblue
www.houseoftrixieblue.co.uk