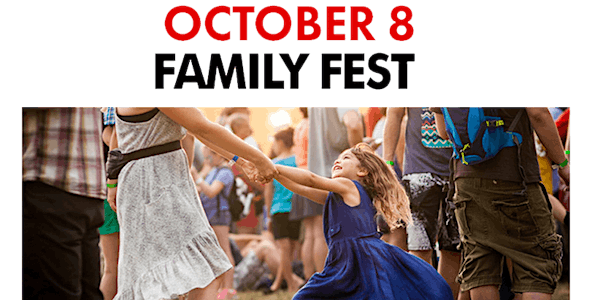 FamilyFest at Shipgarten
FamilyFest at Shipgarten with all-day family fun and events for all ages!
When and where
Location
Shipgarten 7581 Colshire Drive Mclean, VA 22102
About this event

Join us on Saturday, October 8th, with your family for our FamilyFest at Shipgarten! Children of all ages are welcome to join in the festivities going on throughout the day!
***Shipgarten opens at 11 AM & the festival runs from 1 PM until 6 PM. Restaurant closes at 2 AM***
FAMILY FUN SCHEDULE:
1:30 PM - Parent & Me 3-Legged Race
2:00 PM - Parent & Me Water Balloon Toss
3:00 PM - Piñata Breaking
★ 3:30 PM - Beauty and the Beast Live Character Performance
4:15 PM - Parent & Me Egg-Run-Relay
4:45 PM - Children's Pie Eating Contest
5:30 PM - Cake Walk
AND MORE!!!...
➳ Petting Zoo (Alpacas, Goats / Baby Goats, Bunnies, Geckos, Snakes)
♫ Children's music from 1 PM - 6 PM including your favorite hits from Disney & Friends
➳ Multiple Moon Bounces
➳ Face Painting
➳ Balloon Twisting
➳ Family Photo Booth
➳ Crafts Corner & Pumpkin Painting
➳ Scavenger Hunt
➳ Hopscotch
➳ Parachute
➳ Jump Rope & Double Dutch
➳ 25+ beers to sample (Jockey boxes will be set up with various types of beers for you to sample)
➳ Meet and Greet Reps from Germany, Belgium, Austria, & The US!
➳ Bier Samples (or Full Pours)
➳ Bratwursts, Pretzels, Wings, Special of the Day
➳ Outdoor Games & Activities
➳ Pet Friendly
✪ Featured Breweries ✪
Radenberger
Radenberger Pilsner- 4.8% ABV- A full-bodied, complex taste with a little more hops than most Pilsners gives Radeberger its distinctive, memorable flavour. Baked bread and honey, with a hint of toasted biscuit and freshly milled grain make for nice malt complexity.
DAB- 5% ABV- A pale, bottom-fermented blond lager. It is a harmoniously balanced, crisp and easy-to-drink beer with pleasing notes of hops and malt. A very well-rounded taste profile with a soft and elegant texture.
Progusta- 6.8% ABV- With Progusta, the types of hops used come to the fore, and harmonize perfectly with the bitter note. The hoppy aroma can be attributed to the American Citra and German Hallertauer Mittelfrüh varieties, which complement each other beautifully. The sweetness remaining after fermentation forms a nice interplay with the bitter note.
Schoff- 2.5% ABV- The world's first Hefeweizen grapefruit beer. It's a 50/50 blend of Schöfferhofer Hefeweizen beer and natural carbonated grapefruit flavor for a zesty and fizzy taste experience.
Hardywood
Farmhouse Pumpkin- 8.5% - Hardywood Farmhouse Pumpkin is a Wallonian-style saison brewed with a classic saison yeast, Virginia-grown sugar pie pumpkins from Snake Creek Farms, whole nutmeg, clove and allspice from C.F. Sauer (Richmond, VA), and fresh ginger root from Casselmonte Farms (Powhatan, VA). Our farmhouse ale presents a delicate spice profile that compliments the saison yeast esters. Farmhouse Pumpkin is soft in mouthfeel with balanced, rustic fall flavors.
Wetten Importers
Eggenberg Radler- 2.4% ABV- Waves of bright citrus aroma beckon you closer once this liquid hits the glass. Brewed with a mix of lemon, lime and elderberry lemonade.
TucherFestBier- 5% ABV- This Festbier is brewed as a fuller-bodied Helles lager with a slightly louder presence of old world hops instead of a Marzen and is available to festivals year-round!
Tucher Hefe- 5.35% ABV- A traditional, high fermented Bavarian yeast beer specialty with an accentuated wheat beer flavour and high vitamin B contents.
Tucker Rotbier- 5.5 ABV- Rich, very pleasant, with soft tones of roasted malt, notes of coffee, dark chocolate and spices. Light, tart hop notes develop closer to the finish line.
Aslin
Infrared Starfish - 5.7% ABV- Infrared Starfish features a new hop to the industry called Nectaron (sister to Waimea out of New Zealand). Big notes of juicy pineapple, peach, nectarines, lime, and tropical passionfruit in this beer!
VelociRabbit - 5.5% ABV- The ancient ancestor of the modern day Kangaroo, a VelociRabbit was notorious for herding large amounts of Beach Chickens to their demise. This lower ABV IPA is the little brother of Laser Raptors. Using the same amounts of Mosaic, Simcoe and Chinook as Laser Raptors, this beer has a powerful berry aroma and nice pine note. The oats and wheat maintain the creamy mouthfeel that Laser Raptors is known for lending the lower ABV the ability to make a crispy break just as the hops surprise your palate.
Brothers Craft Brewing
Proud And True - Dukes Lager - 4.9% ABV- A wonderfully executed craft light lager, Proud and True Dukes Lager is clean and refreshing with malty smooth flavor. Just a touch of hops gives balance to this sessionable beer, creating notes of slight sweetness with a crisp finish. An officially licensed product of JMU!
Charles Towne Fermentory
Claudia - 7.2% ABV- Dry-hopped exclusively with German hops - subtle Huell Melon hops & the newer and more expressive Diamant hops - this IPA features notes of bright, ripe melon and floral strawberries.
Crooked Run Fermentation
Spinning Circles - 6% ABV- Spinning Circles is an opaque, soft IPA with lots of Motueka and Strata for flavors of mango, Meyer lemon, and pithy lime.
Downeast Cider
Cider Donut - 5.2% ABV- Cinnamon, brown sugar, and vanilla with a fresh pressed cider backbone. Come for the apples stay for the donut.
Pumpkin Blend - 5.1% ABV- Apples pressed with Pumpkins, aged with chai tea spices. It's balance makes it perfect for the pumpkin fan and cider drinker alike.
Fine Creek Brewing Company
Prince of Parties - 7.2% ABV- Prince of Parties is an IPA brewed as a celebration of New Zealand hops. The aroma leads with sweet lemon-lime notes as well as fresh apricot and underlying shortbread cookies. The flavor is much less sweet but still carries some of those aromas, displaying lemon peel, lime zest, and grapefruit. This IPA has a full juicy body thanks to Murphy & Rude rolled oats but its mild sweetness is quickly balanced by an assertive bitter finish.
Hardywood
Fightin' Hokies - 5% ABV- Clean and crisp, with pleasant aromatics of fresh bread, a subtle underlying floral note from noble hops, and a touch of malt sweetness in the finish, this golden Munich-style helles lager is cold-conditioned for weeks, resulting in an exceptionally refreshing beer. We raise a glass to you, the remarkable people that make Virginia Tech what it is today. Go Hokies!!
Lost Boy Cider
Pumpkin Head - 6.9% ABV- Semi-dry cider with pumpkin, spices, and vanilla.
Three Notch'd Brewing
Apple Crumb - 5.5% ABV- Brewed with cinnamon, vanilla and Virginia-grown apples from Silver Creek & Seaman Orchards in Tyro.
We plan on adding another 25+ beers to this menu the week of the event.
We will also be serving samples of all our regular draft beers from Tysons Biergarten and Waffles & Tacos.
To see Tysons Biergarten's list, click here…
To see Waffles & Tacos' list, click here…
PARKING: 1700 Old Meadow Road, McLean, VA 22102.
Parking is conveniently located five minutes away by foot and we offer a completely free, pet friendly, and complimentary Shuttle Bus service that runs on a continuous loop to and from the venue and parking lot! Another alternative is our $20 valet service.
We are also conveniently located steps away from the McLean Metro Station.
Uber Drop Off: 7581 Colshire Dr., McLean, VA 22102
Below is a map on how to get to us from the parking lot and/or the McLean Metro Station.