Multiple Dates
Family Support Partner Coaching Meeting
Description
Monthly Family Support Partner Coaching Meeting
Facilitated by the CYF Liaison
Hosted by NAMI San Diego
The Family Support Partner Coaching Meeting is monthly gathering which combines peer support and professional development for Family Support Partners (Peer Staff in the Children's System of Care), and parents who wish to become Family Support Partners. The regular format of this meeting is an hour of a special topic for professional development followed by an hour of peer support and sharing.
For more information or assistance RSVPing, please email CYFLiaison@namisd.org or call (858) 987-2980

Coaching Meeting Topic Schedule:
Jan 26, 2018: Harmonium - Programs Overview with Ron Britton
Feb 23, 2018: San Diego Youth Services - ICARE and Our Safe Place with Kiley Lizama and Leah Aguirre
Mar 23, 2018: Phenomenal Families with Sarah Pauter, MPPA, CEO
Apr 27, 2018: Union of Pan Asian Communities - Alliance for Community Empowerment with Celest Hunter
May 25, 2018: Fred Finch Youth Center with Julian Perez
June 22, 2018: San Diego Center for Children - Foster Family Agency Stabilization and Treatment – FFAST with Lauren Gray, LCSW
MHSA Issue Resolution: (858) 987-2980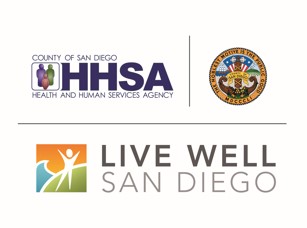 Funded by the County of San Diego Health and Human Services Agency through the Mental Health Services Act.