Description
FREE Monthly Family Support Groups to Enrich and Empower
The Romeyn Collective is pleased to offer no-cost family support groups for parents and caregivers interested in improving their communication skills and becoming more effective family leaders.
Courses will focus on developing skills including:
Effective Communication

Boundaries and Discipline

Emotional Attunement

Acceptance and Support
October Classes Will Be Held at 3 Locations Throughout LA and Orange Counties
PASADENA – October 25, 2018, 7:00 – 8:00 pm
1001 S. Marengo Avenue, Pasadena, CA 91106
Facilitated by Dr. Gwen Palafox
(REGISTER ON THIS PAGE)
Pace Center – 3197 Airport Loop Dr B, Costa Mesa, CA 92626
Facilitated by Rebekah Tayebi, MSW
(CLICK THE LOCATION TO BE TAKEN TO THE REGISTRATION PAGE FOR THIS CLASS)
Key Transitions – 11727 Barrington Ct. Suite 209 Los Angeles, CA 90049
Facilitated by Cassidy Miller, LMFT
(CLICK THE LOCATION TO BE TAKEN TO THE REGISTRATION PAGE FOR THIS CLASS)
REGISTRATION NOW OPEN!
Space is limited – Sign up now!
These free monthly courses are designed for parents who are enthusiastic about their own growth process and need a little extra support during challenging times. We'll learn valuable parenting and communications skills that can enrich your family in the following ways:
Building authentic connections.

Attaining a positive shift in how you perceive yourself, your partner, and your child.

Developing a sense of compassionate empowerment in terms of your parenting and in terms of your communications with your partner and other involved caregivers.
All family and parenting dynamics are welcome!
Parenting Can Be Challenging – We're Here to Help!
About Our Instructors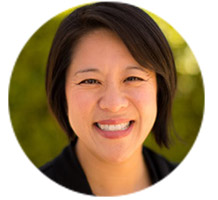 DR. GWEN PALAFOX
Dr. Gwen Palafox is a clinical psychologist who has been actively changing the lives of individuals with special needs over the past two decades. Known for her engaging and direct style, Dr. Palafox brings compassion, humor, and honesty to her work. She is especially passionate about helping others find comfort, even happiness, in the journey to adulthood.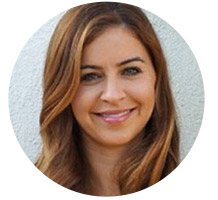 REBEKAH TAYEBI
Rebekah approaches her relationships with the individual, family, or classroom with respect and the belief that we are all capable of healing once we learn to become skillful. In over a decade in the field, Rebekah has reached thousands of families and remains in awe of the possibilities, strength, and growth that recovery inspires.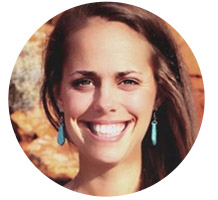 CASSIDY MILLER
Cassidy is a Parent and Young Adult Specialist, experienced in treating individuals and families with lifespan developmental issues associated with mental illness and addiction-related mental health. She has practiced in a wide variety of clinical settings including case management in community-based mental health clinics for at-risk youth and their families, continuing care programs focused on addiction, and trauma recovery for young adults.