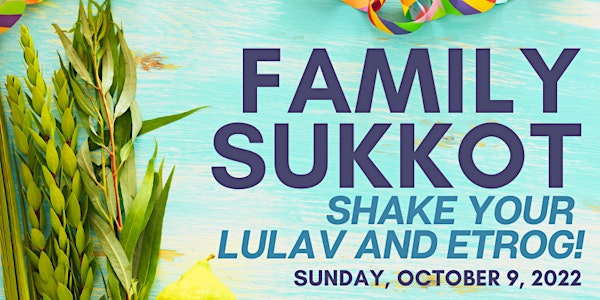 Family Sukkot: Shake Your Lulav and Etrog!
Join us for a festive family Sukkot celebration!
When and where
Location
JCC East Bay 1414 Walnut Street Berkeley, CA 94709
About this event
Get your shake on! The JCC East Bay, Jewish Baby Network, PJ Library Bay Area, and Jewish Gateways are teaming up for a fun and interactive morning of shaking the lulav, storytelling, crafts*, singing, dancing, and puppets.
This program is geared for children 0 - 7 years, with a special space and program provided for families with babies and toddlers by Jewish Baby Network.
A suggested donation of $18/family goes to offset the cost of family holiday gatherings.
*Please note that some activities may include food products. While peanut butter will not be used, please be mindful if your child has food allergies.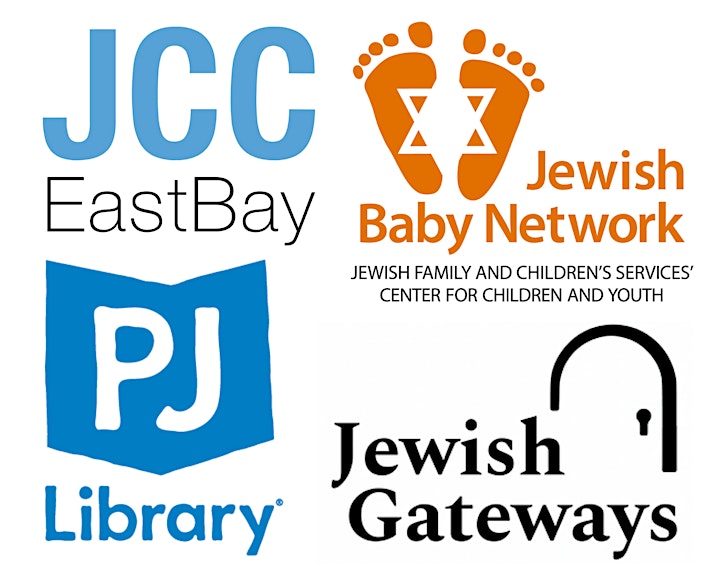 Learn more about these organizations here!
JCC East Bay COVID Guidelines:
All JCC staff are fully vaccinated (including boosters).
All attendees will have to show proof of vaccination (including boosters, if eligible) prior to entering.
Proof of vaccination required for those 5 years of age or older at the door.
Well-fitting masks are required indoors, masks are optional outdoors.
Please be mindful of social distancing.
JCC East Bay is committed to equal access to all:
The JCC East Bay invites you to join us for this program. We welcome and support our diverse Jewish community, people of all religions, nationalities, and socioeconomic backgrounds, communities of color, people with disabilities, and the LGBTQ+ community.
The JCC East Bay believes it is important for people of all abilities to feel welcome and included in our space. Our 100+ year old historic building does offer limitations, and cannot accommodate everyone in the way we would hope. Please let us know your specific needs so we can best make you feel included in our space.
If you are experiencing financial hardship and are unable to afford the price of the ticket, please contact the organizer of this event, Liz Kaufman (liz.kaufman@jcceastbay.org) to discuss access options. We look forward to hearing from you to make your experience at the JCC East Bay a positive one!
JCC East Bay policies around photography/videography:
Please be aware that JCC East Bay will be taking photographs at this event and may use the photos in our marketing. If you do not want your image recorded for marketing purposes, please make your wishes known to the photographer, and/or the event organizers. By participating in this event, you consent to your voice, name, and/or likeness being used, without compensation, for use in any and all media.