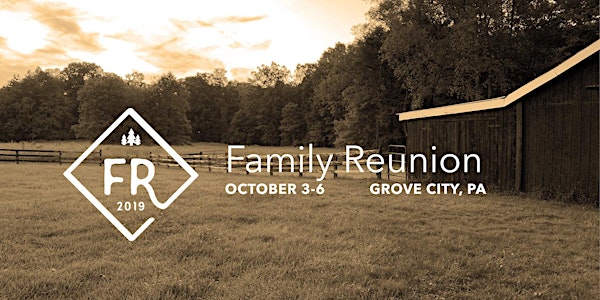 Family Reunion
When and where
Location
Old Pine 1175 E Pine St Ext Grove City, PA 16127
Description
Join us for what we hope to become an annual reunion of our Spiritual Family! We will be making space for worship, prayer, impartation, meal times, games, and just enjoying being together as a family! We will have a lightly structured schedule for the four days, but ultimately our desire is simply to make space to all be together! There will be some limited space available in homes, but PLENTY of space available for camping! (Portable bathrooms and showers provided)
FAQs
How can I contact someone with any questions?
Contact Katy Westra at katy@aoxnow.com - please put "AOX Family Gathering" in the Subject Line!
Can we come for just one day or one evening?
ABSOLUTELY!!! We would love to have you join us, even if it's just for a couple of days or only an afternoon!
What is the cost for the weekend?

Suggested Donation: $40 per person to help cover the costs of some meals, bathrooms, etc.
We will be taking up offerings for this on Thursday evening, Saturday evening, and Sunday evening. It is our desire that all parts of our spiritual family are able to be part of this weekend - whether you are able to give $2 or $2000 towards costs. Please pray in advance about what you are able to contribute.