Family Reunion Event: Are You Ready For The Security Earthquake & "Cloud" Storm Coming Your Way?

Tuesday, April 28, 2015 from 12:00 PM to 6:00 PM (CDT)
Event Details
Are You Ready For The Security Earthquake & "Cloud" Storm Coming Your Way?

Our 3rd annual Family Reunion event is back & better than ever!
We'll have top experts discussing cyber security threats to your business, the cloud impact in the next couple years & how small businesses are growing by increasing their online presence.
Come grab lunch, learn from brilliant keynote speakers, and mingle with some exceptional peers during our happy hour! We'll even have a Microsoft device bar with the latest technology. We'd love to see you there!
---
Meet Our Keynote Speakers:
Brad Farris, Principal Advisor with Anchor Advisors
Brad will discuss how to grow your business and generate leads in the digital age. How has marketing changed in the digital age … and how has it stayed the same? We'll explore some case studies to learn how leading edge businesses are finding their audience, demonstrating their expertise and winning new business today.
The best way to develop leads for any company is to be helpful. If people can see and experience what it would be like to work with you, if you demonstrate that you understand their issues and problems, they are more likely to trust you to solve those problems. But in the age of the internet the old standby marketing methods have become more complicated. 
How do we know where the audience is?
How can we reach our audience?

How do we attract the right audience to our website?
Jason Lambert, Cloud Technical Consultant for Microsoft

Jason will track the "cloud" storm that all businesses are headed towards. While some of us may still be trying to figure out what exactly "the cloud" is, Jason will shed light on the biggest topic in the tech industry.
Why the cloud is a trend

The reason businesses should want the cloud

The impact of cloud in the next few years
Laura Post, United States Secret Service Agent

We don't have to tell you why Laura is an impressive keynote speaker...if we told you we might have to kill you (just kidding). Laura Post works in the Electronic Crimes Task Force and has years of experience analyzing trends in electronic crimes and its impact on businesses like yours.
Her eye-opening presentation is one you won't want to miss!
Spot the red flag signs of cyber crime

Protect your personal and professional information

Cyber crime's impact on businesses

---
Free Drinks & Cool Technology?! It's The Best of Both Worlds!

Rose Ellen May, Community Development Specialist at Microsoft
Rose Ellen May will be joining us at our happy hour, from 4pm - 6pm, with a Microsoft device bar. The device bar will have the latest devices and accessories that appeal to any business. There will also be a Friends and Family card that offers a special discount and a raffle giveaway item. Be sure to mingle with our keynote speakers, meet your peers, and enjoy our open bar!
---
Agenda:

12:00- 1:00 Lunch: MotherG Update

1:00 -2:00 Laura Post: Electronic Crimes & Cyber Security

2:00- 2:45 Jason Lambert: "Cloud" Storm Businesses Are Headed Towards
15 minute break
3:00- 4:00 Brad Farris: How To Grow Your Business & Generate Leads in The Digital Age

4:00- 6:00 Microsoft Device Bar, Reception, Snacks & Drinks
*Limited seating available
Please let me know if you have any questions!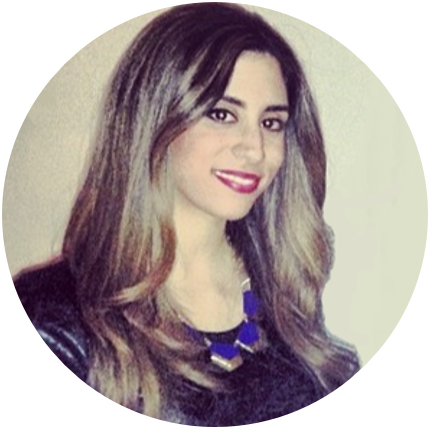 Armita Ayrempour
Marketing Manager at MotherG
aayrempour@motherg.com

Have questions about Family Reunion Event: Are You Ready For The Security Earthquake & "Cloud" Storm Coming Your Way??
Contact MotherG
When & Where

Dave & Buster's
1155 N Swift Rd
Addison, IL 60101


Tuesday, April 28, 2015 from 12:00 PM to 6:00 PM (CDT)
Add to my calendar