Family: Putting the Pieces Back Together (Dealing with Divorce)

Saturday, October 11, 2014 from 10:00 AM to 11:00 AM (PDT)
Event Details
One out of every two marriages today ends in divorce and many divorcing families include children.
Parents who are getting a divorce are commonly worried about the effect the divorce will have on their children. During this challenging stage, parents may be engrossed with their own problems, but continue to be the most significant people in their children's lives.
While parents may be overwhelmed or relieved by the divorce, children are customarily scared and confused by the threat to their security. Some parents feel so hurt or dazed by the divorce that they may turn to the child for comfort or focus. This adds to the pressure and stress a child is facing.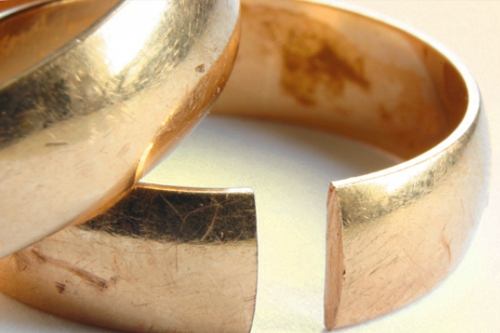 Children can misinterpret divorce unless parents tell them what is happening, how they are involved and not involved, and what will happen to them. If you're dealing with your parents' divorce, it may seem hard, but it is possible to cope and have a good family life in spite of the changes divorce can bring.
***Webconference Event***
Call in informatin will be sent after registration is complete.

When & Where

Landmark Square
111 W. Ocean Blvd
4th Floor
Long Beach, CA 90802


Saturday, October 11, 2014 from 10:00 AM to 11:00 AM (PDT)
Add to my calendar
Organizer
Dr. Angela Butts Chester
Dr. Angela Butts Chester is a Pastoral Counselor in private practice in Long Beach CA and Hampton, VA.  A professional speaker, cancer survivor, and author, she has built a career spanning more than 20 years and thousands of people counseled. Dr. Chester has also served as an associate pastor and has built a reputation as a thought leader on issues related to motivation and Christian empowerment.  
A native Virginian, she is the granddaughter of the late Atty. Williams Davis Butts (the same mentioned in the novel Hidden Figures) who practiced civil law in Newport News.  She is the Co-Leader of the Young Adult (18-25) Ministry at Carver Memorial Presbyterian Church.    

Frequently quoted by The Long Beach Leader, Madame Noire, The LA Times and other publications, in addition to holding numerous public speaking engagements throughout the year, Dr. Chester currently serves on the advisory boards of National InterFaith Council and is a member of the International Society for Mental Health, the Global Christian Professional Women's Association (GCPWA), and the International Women's Leadership Association. Dr. Chester holds degrees in Pastoral Counseling (Psychology) and Divinity. 

She is the author of numerous books, including the bestselling Before You Tie the Knot – A Premarital Counseling Workbook for the D.I.Y Couple.  She is the podcast host of  I Do Radio on BlogTalkRadio , Modern Living with Dr. Angela on iHeartRadio, and Daily Spark with Dr. Angela on WDJY 99.1 FM Atlanta. 
She can be found online:
- https://newlife-pastoralcounseling.com
- http://www.drangelachester.com
Family: Putting the Pieces Back Together (Dealing with Divorce)