Description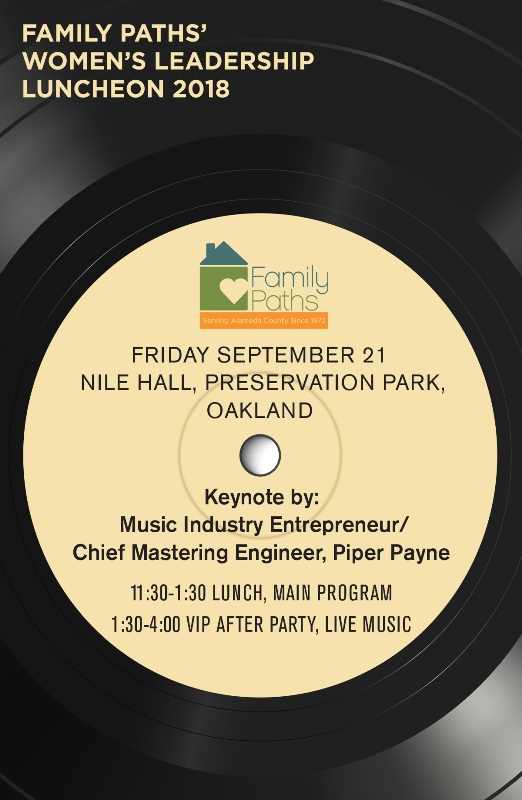 Family Paths' Women's Leadership Luncheon 2018:
"Quality and Equality in Oakland's Evolving Music Industry Ecosystem"
Friday, September 21, 11:30am-1:30pm,
plus VIP afterparty 1:30-4:00pm
Nile Hall in Oakland's historic Preservation Park
(1233 Preservation Park Way).
EARLY BIRD PRICES THROUGH AUGUST 17th
General Early-Bird ($60)
VIP Early-Bird ($85)
REGULAR PRICES AUGUST 17th THROUGH SEPTEMBER 14
General price ($75)
VIP price ($100)
We hope you will join us for our Women's Leadership Luncheon 2018 on September 21 with a keynote by Piper Payne, music industry entrepreneur and Chief Mastering Engineer/Owner of Neato Mastering and Co-Founder at Second Line Vinyl. You don't want to miss Piper's Keynote: "Quality and Equality in Oakland's Evolving Music Industry Ecosystem".

This year's novel event will feature live music, insight into record production and rich commentary on the state-of-the-arts, equity and economic development in Oakland.
Delicious lunch catered by Blue Heron Catering.

Returning Emcee Extraordinaire C.J. Hirschfield, Executive Director of Children's Fairyland.

Swingin' VIP after-party option immediately following with live music by Kendra McKinley and special musical guests. Check back on Eventbrite for more artists to be announced!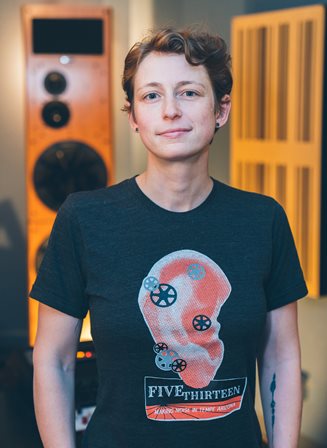 Keynote Speaker: Piper Payne

Piper Payne is a mastering engineer in Oakland, CA, where she works on albums for independent artists and major labels. Piper is the Owner and Chief Mastering Engineer of Neato Mastering. Piper is also a Co-Founder and the Chief Product Officer for Second Line Vinyl, a new Oakland-based vinyl pressing plant opening in 2018. She recently finished her term as President of the SF Chapter of the Recording Academy. Piper lectures locally and internationally as a recording arts expert educator and music industry innovator. PiperPayne.com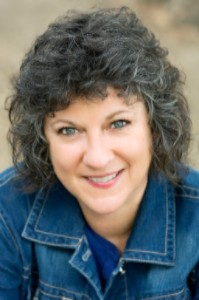 Emcee: CJ Hirschfield
CJ Hirschfield has been the executive director of Children's Fairyland since 2002. A long time resident of Oakland, C.J. graduated from Stanford University before going on to a highly successful career in cable television. She is a long-time Oakland Rotarian, serving on many committees and local boards in support of the larger Oakland community.
VIP After-Party, featuring music performances by