Description
Join Peninsula Open Space Trust (POST), San Mateo County Parks, and Friends of Huddart and Wunderlich Parks for a fun morning with your children, surrounded by trees and nature at Huddart Park! Knowledgeable staff and volunteers will lead activities tailored for kids ages 2-10, as well as a longer nature walk for older kids and adults of all ages (see below for the full schedule).
We will share more details about where to meet once you register for the event. Please note that there is a $6 parking fee at Huddart Park.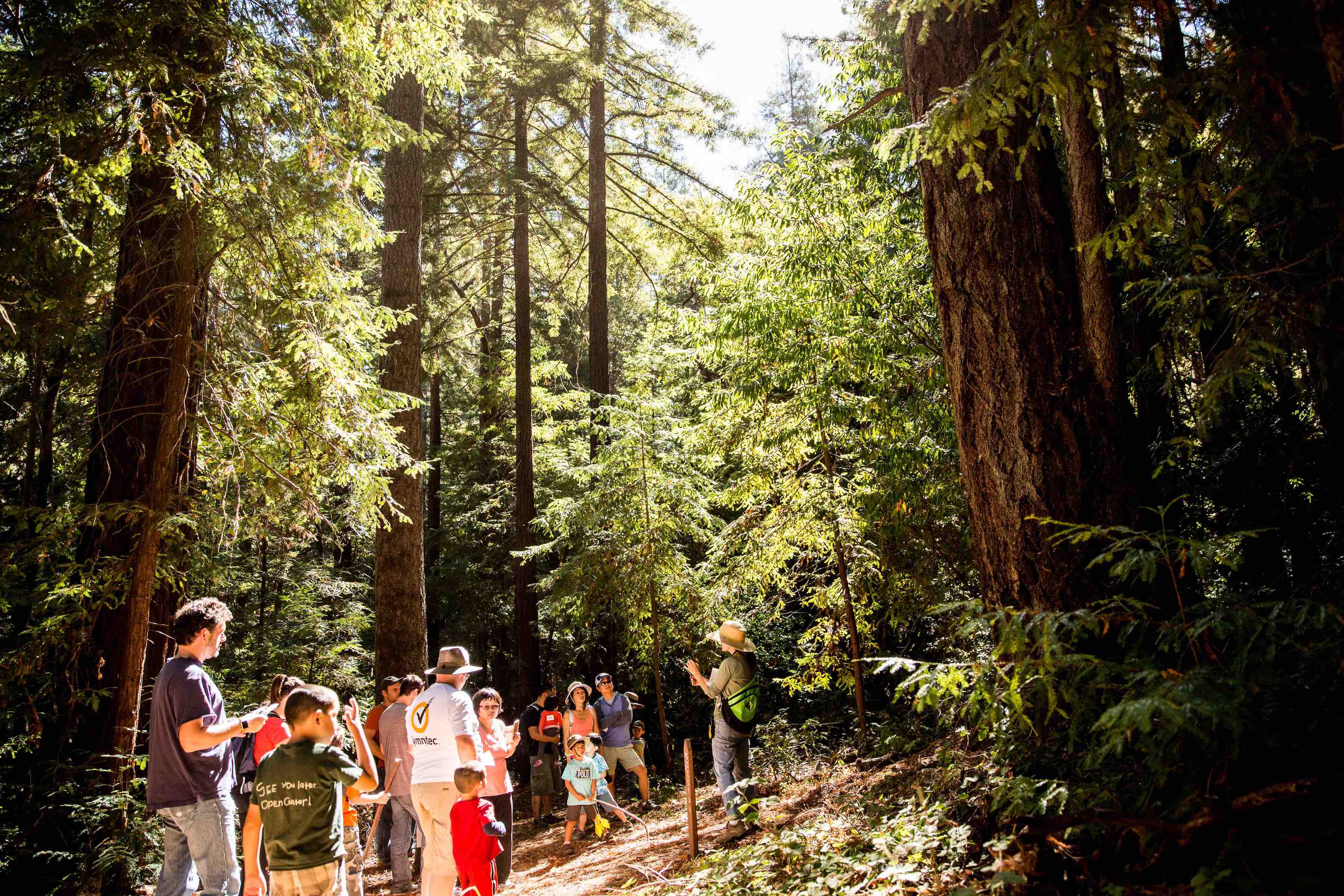 Schedule
:
Registration: 10 AM
Arrive on time and don't miss any of the day's fun activities!
Kids Activity Stations: 10 AM - 12:00 PM
Kids will have a chance to see real animal tracks, bones and a Native American grinding stone, as well as make an educational cootie catcher or complete an animal coloring project!
Short Nature Walk for Smaller Kids: Small groups departing between 10:30 AM and 11:30 AM
Friends of Huddart and Wunderlich Park volunteers will lead small groups on a short nature walk (approximately one mile) on the Redwood Nature Trail. Families will discover turret spider nests, sticky monkey flowers and other wonders of the redwood forest!

Guided Hike Adults and Older Kids: 10:30 AM - 12 PM
For adults and kids who are up for a little more of a challenge, San Mateo County Parks (SMCP) will lead a 2-3 mile educational walk, where you'll here about the natural history of Huddart Park, as well as learn about the partnerships between POST, SMCP and other conservation groups in the area.
Snack and Story Time: 12 PM - 12:30 PM
Peninsula Open Space Trust will provide a variety of healthy snacks for everyone, followed by story time, after which families are welcome to stay at the park after the event ends, to enjoy the beautiful scenery, have a picnic or enjoy the playgrounds.