The hard-working elf team behind Bayfront Holiday Village are thrilled to introduce Family Movie Nights!
About this Event
Beginning today and continuing Monday through Thursday, Bayfront Holiday Village will host Christmas classic movies and family favorites from 6-8pm. These movie nights are open to the public and are absolutely FREE to attend for all ages. See below for the family movie night schedule: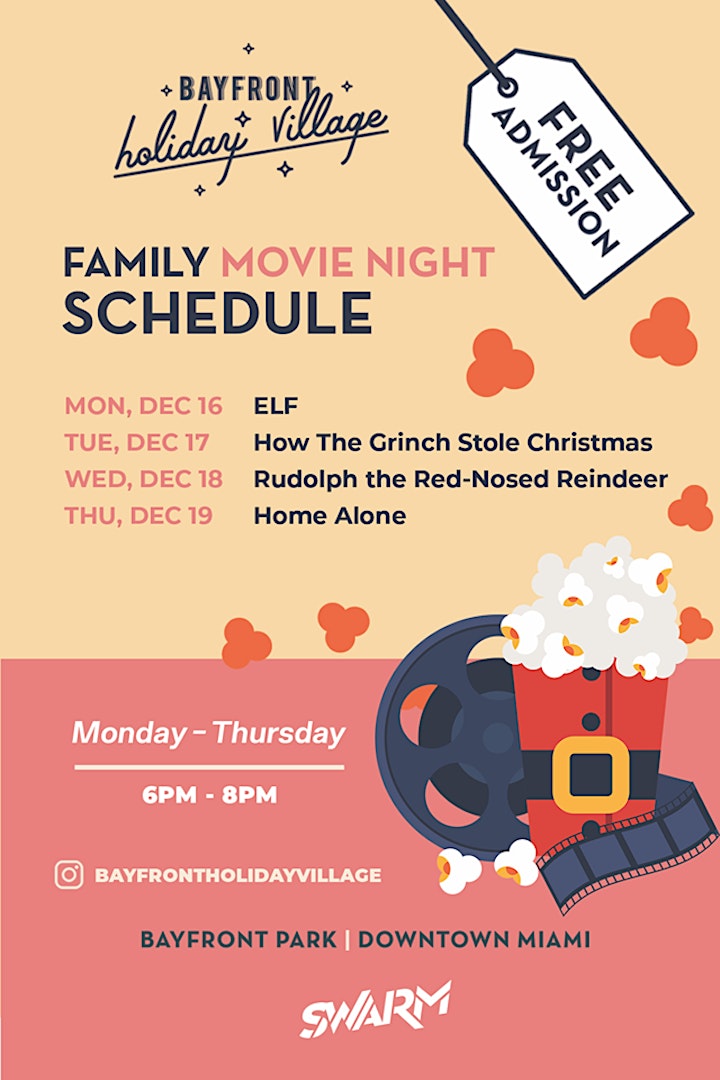 About Bayfront Holiday Village:
November 29 – December 22, Bayfront Holiday Village will transform Bayfront Park into a shopping and entertainment destination for locals and tourists alike. The Village will become one of Miami's most iconic offerings during the holiday season. All accomplished while keeping high family values and a welcoming atmosphere. Come for the weather, stay for the great shopping, activities and entertainment.
For vendor opportunities, please email vendors@swarminc.com | For sponsorships, email partners@swarminc.com