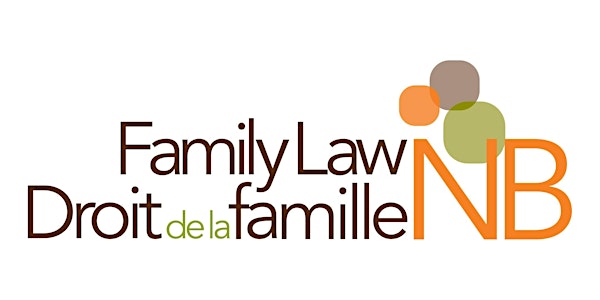 Family Law Matters for Immigrants in New Brunswick
Online webinar about Family Law Matters for Immigrants in New Brunswick
When and where
Date and time
Tue, Jan 31, 2023 2:00 PM - 4:00 PM PST
About this event
[L'atelier est présenté en anglais.]
PLEIS-NB is hosting an online family law webinar titled "Family Law for Immigrants in New Brunswick" presented by Nadia Michaud, a local lawyer.
This family law webinar is part of a series called Navigating the Family Justice System. It is an initiative of Public Legal Education and Information Service of New Brunswick (PLEIS-NB).
The webinar is intended to help immigrants, new comers, refugees and community agencies understand legal rights and obligations under the laws of New Brunswick and Canada in relation to Family Law issues such as separation and divorce.