Family KARAOKE, Poetry & Open Mic - Aug 19th etc

Monthly Event - Third Monday of every month: 7:00 PM to 11:59 PM (CST)
Event Details
CENTER STAGE LIVE!
ENJOY FAMILY KARAOKE NIGHT
POETRY, MUSIC & THE ARTS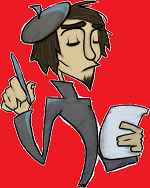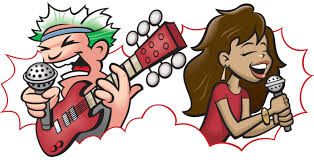 Everyone can be a Poet, Musician or Singer!
Come express yourself through your words and music! Whether you read them or rap them or anywhere in between, this event is for you! Muster up your courage to shine! Even if you've never been on stage in your entire life, you might just discover a brand-new hobby that will keep you entertained for years.
Here are some reasons why you should pick up the microphone
and give Poetry, Music or Family Karaoke a shot.
1. You can impress your friends!
2. It's not really that scary.
3. Nobody is too bad for karaoke or open mic!
4. You might get discovered
5. It's a great way to spend time with family & friends
And...best of all... it's FREE!
Coffee, sandwiches and snacks can be purchased in the cafe area too!
And...if you feel the urge to spend a little extra to help, donations will be gladly accepted so H.U.G. M.E. Ink can continue it's programs to de-stigmatize mental illness by educating on mental health through music, theater, poetry, literature, music & the arts.
We appreciate your support and look forward to seeing you Center Stage Live!
(NOTE: Family Karaoke & Open Mic is held every 3rd Monday)
BROUGHT TO YOU BY:


Where

Tripoint
3233 N. St. Mary's
San Antonio, 78212


Monthly Event - Third Monday of every month: 7:00 PM to 11:59 PM (CST)
Add to my calendar
Organizer
H.U.G. M.E. Ink
WANT TO BECOME A MEMBER?
YOU CAN REGISTER ONLINE AT
http://hmidonationandmembership.eventbrite.com/
Please use today's date as event date
OR COME IN PERSON TO
Our next membership meeting
Date: Saturday, October 19, 2013
Time: 11am - 12noon
Place: Tripoint
           3233 N St Mary's St
           San Antonio, TX 78212
H.U.G. M.E. Ink is a nonprofit working to de-stigmatize mental illness by educating on mental health through entertaining via theater, film, poetry, literature, music & the arts. We aim to empower by informing the community on available mental health care resources. www.hugmeink.org
Family KARAOKE, Poetry & Open Mic - Aug 19th etc