Description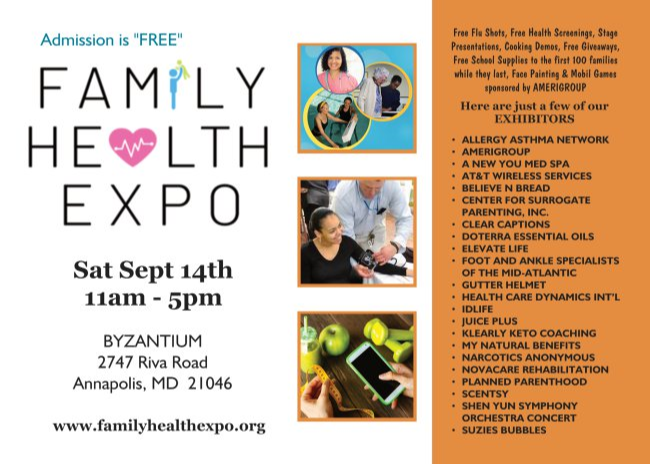 TO ALL FAMILIES, HEALTH & FITNESS PROFESSIONALS, AND HEALTHCARE PROVIDERS
The 9th annual Family Health Expo is the perfect platform to engage, educate and elevate your brand and services to reach local families and individuals.
There will be consultations with fitness professionals, free health screenings, flu shots, and opportunities to meet healthcare providers for you and your family.
FREE SCHOOL SUPPLIES TO THE FIRST 100 FAMILIES
MOBIL GAMES AND FACE PAINTING SPONSORED BY AMERIGROUP
FAMILY FRIENDLY
F R E E ! ! !
BRING YOUR EVENTBRITE REGISTRATION TO QUALIFY FOR SPECIAL DRAWINGS,
DOOR PRIZES, ETC.
---
---
---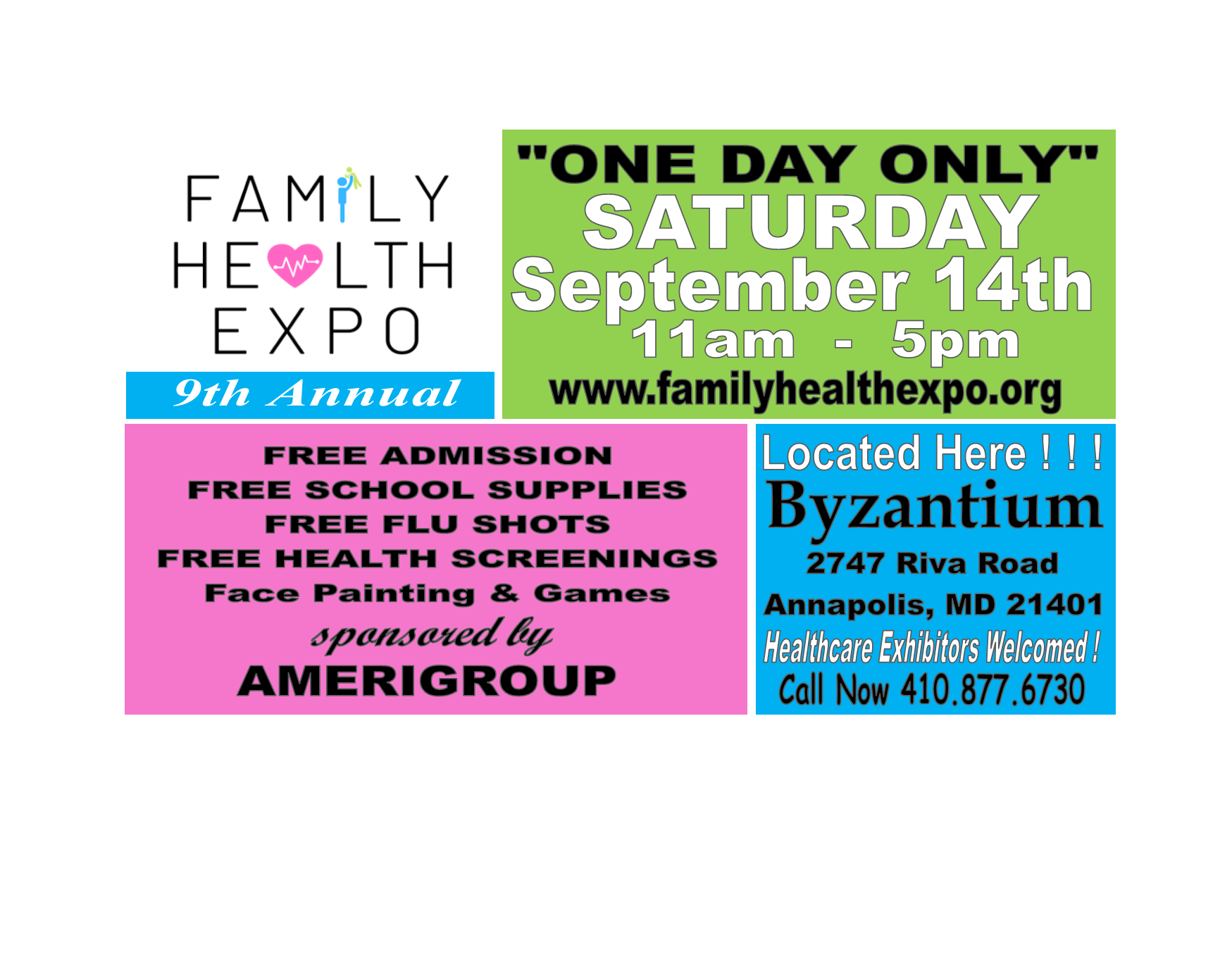 Vendors Are Welcome ! ! !
Please Email Your Request To Participate: info@familyhealthexpo.org
or call Event Services directly at 410.877.6730