Family First Prevention Services Act Partnership Meeting
Description
U.S. Administration for Children and Families officials, Boulder County leadership, and key partners will discuss the importance of vision and prevention-focused community work in supporting children and families, and the role of the Family First Prevention Services Act (FFPSA) over the next several years in advancing our collective national goals for family and child well-being.
Boulder County Department of Housing and Human Services (BCDHHS) Director, Frank Alexander, Family and Children Services Division Director Kit Thompson, and IMPACT Division Director Susan Caskey will help lead a conversation in collaboration with our county Court Improvement Project partners, which include judges, GALs, public defenders, the District Attorney's office, the Department of Public Health, domestic violence organizations, mental health and substance use service providers, Boulder County Commissioners, respondent parents counsel, BCDHHS leadership, juvenile justice partners, and others.
As has been demonstrated over the past 10 years, our leadership in Boulder County can assist in supporting statewide implementation efforts to significantly shift family and children support structures and processes upstream. Visiting officials will speak with County leadership, address court-specific programs, and emphasize the critical role in making "meaningful/reasonable efforts" as a community and the critical role judges will play as we move forward.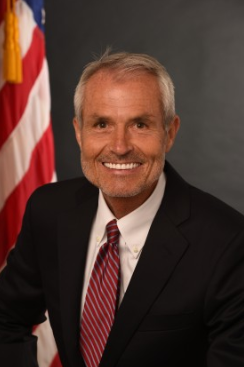 Jerry Milner, D.S.W., is the Associate Commissioner at the Children's Bureau, and the Acting Commissioner for the Administration on Children, Youth, and Families. Before joining the Trump Administration at ACF, he served as the Vice President for Child Welfare Practice at the Center for the Support of Families.

At the Center for Support of Families, he assisted state and local child welfare agencies in evaluating their child welfare programs, and designed and implemented improvements in practice, policy, and procedures. His work includes the use of data, implementation science principles, development of practice models, systematic problem solving and the direct provision of technical assistance to achieve organizational changes and practice improvements in child welfare.

Dr. Milner has direct state-level experience as well. During his tenure as state child welfare director in Alabama, he led efforts to reform child welfare practice according to a system of care principals. In addition to those positions, Dr. Milner worked in the Children's Bureau to implement and manage the Child and Family Service Reviews of state child welfare services programs.
He received his undergraduate degree in political science from Auburn University and graduate degrees in social work from the University of Alabama. Dr. Milner brings over 40 years of practice, management, and technical assistance experience in child welfare at the local, state, and federal levels.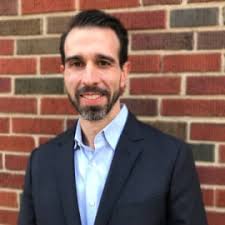 David P. Kelly, JD, MA, oversees the U.S. Children's Bureau's work with courts and the legal community, including the State and Tribal Court Improvement Programs. Prior to joining the federal government, David was an Assistant Staff Director at the American Bar Association Center on Children and the Law and a Senior Assistant Child Advocate at the New Jersey Office of the Child Advocate. He began his career as a staff attorney at the Youth Advocacy Center of Covenant House New Jersey where he represented homeless, runaway, and at-risk youth on a variety of legal matters and led the organization's policy initiatives. He later became the Center's Director of Legal and Clinical services.