About this Event

Concert: 6:30 to 7:30 PM
Ben Gundersheimer (MISTER G) is a Latin GRAMMY® Award-winning artist, author, activist, and educator. Hailed as "a bilingual rock star" by the Washington Post, he tours internationally playing everywhere from Lollapalooza and Lincoln Center to climate change rallies on Capitol Hill. His spirited bilingual performances aim to help children see each other across borders and foster cross-cultural connections.
MISTER G is donating this program for the benefit of child refugees who fled the wars in South Sudan and arrived unaccompanied at Camp Bidibidi, Uganda, the second largest refugee camp in the world. Stephen Wandu Bimo, Executive Director of I Can South Sudan, uses music and art at the camp to help children from different tribes learn to work together in peace and heal the wounds caused by their traumatic journeys.
Song Swap 7:45 to 9 PM
Following MISTER G's fabulous concert all are invited to a traditional Children's Music Network Song Swap. CMN members, their guests, and any audience members who wish to stay will be invited to take the mic and share a song about saving the environment, sharing resources, and immigration.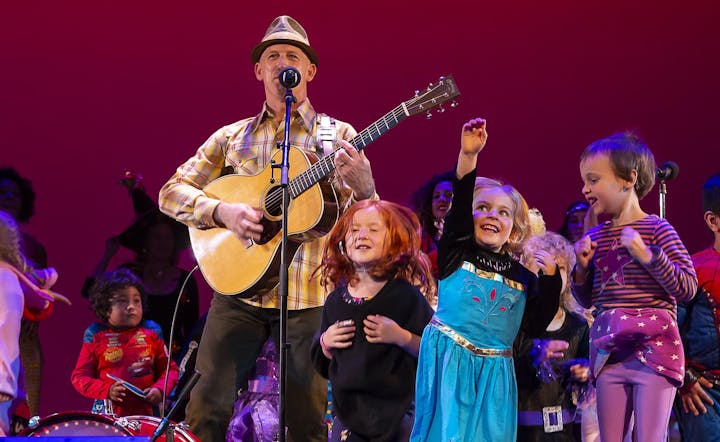 Children's Music Network
The Children's Music Network is a 501(c)(3) made up of musicians, teachers, librarians, therapists, parents and children who celebrate community and the positive power of music in the lives of children.
Can't make the concert?
Please consider clicking CMM Donation and making your tax deductible donation directly to The Children's Music Network. CMN will forward the donation to I Can South Sudan. Please type "I Can South Sudan" by "other."
THANK YOU!
#childrensmusic.org #MISTERG!