Family Child Care Super Saturday (York County)
Description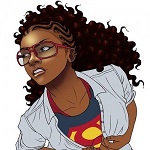 8:30 AM – 11:00 AM (DSS Credit Hours: 2.5 Health & Safety)
Learning the Basics of Child Care
Participants will explore the regulations in this café style training. They will explore regulations for centers, churches, groups, and family homes. They will look at training requirements, meals, parent communication, transportation, protection of children, referrals for children with delays, emergency procedures, ratio, supervision, medication and illness, sanitary procedures and positive child guidance.
11:15 AM – 12:15 PM (Bring Your Lunch)
Chat & Chew with Child Care Licensing
Do you have questions about your training requirements, child enrollment capacity, supervision expectations, and other questions regarding operating your Family Child Care Business? Join the Family Child Care Network for a special "lunch & learn" session with Child Care Licensing staff to answer your questions about operating a Family Child Care Business.
Remember to bring your lunch for this special session!
12:30 PM – 3:00 PM (DSS Credit Hours: 2.5 Child Growth & Development)
Physical Development of Young Children
Children go through amazing transformations when it comes to physical growth and development. It is essential to provide young children ample opportunities to explore the environment for physical development and growth. This session will explore physical development milestones and age appropriate experiences to support physical development.
Trainer: Helen Barnes — Barneshl@mailbox.sc.edu or 803-792-8302