Family Child Care Super Saturday (Richland County)
Description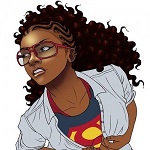 9:00 AM – 11:30 AM (DSS Credit Hours: 2.5 Curriculum)
Promoting Creative Experiences and Activities
Children learn through interactions, so interactions are a critical way to promote creativity. In this session, you will learn about the distinction between process and product and how to plan experiences to meet the creative needs of children.
Trainer: Tresa D. Nelson — nelsontd@mailbox.sc.edu or 803-457-0905
11:30 AM – 12:30 PM (Bring Your Lunch)
Chat & Chew with Child Care Licensing
Do you have questions about your training requirements, child enrollment capacity, supervision expectations, and other questions regarding operating your Family Child Care Business? Join the Family Child Care Network for a special "lunch & learn" session with Child Care Licensing staff to answer your questions about operating a Family Child Care Business.
Remember to bring your lunch for this special session!
12:30 PM – 3:00 PM (DSS Credit Hours: 2.5 Curriculum)
Supporting Dual Language Learners in Early Childhood Environment
Today's early childhood teachers must be prepared to enhance learning experiences for a growing number of young children who are learning their home languages and English. This session focuses on the unique needs of dual language learners in an early childhood environment specifically in creating meaningful experiences throughout the day to support language and literacy development to dual language learners.
Trainer: Lydia Carnesale — CARNL3@mailbox.sc.edu or 803-240-0178