Family Child Care Super Saturday (Lexington County)
Description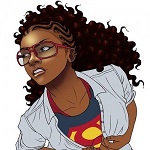 9:00 AM – 11:30 AM (DSS Credit Hours: 2.5 Curriculum)
Curriculum Activities for the Outdoor Learning Environment
It's time to turn our attention to the world of learning opportunities waiting outdoors. This session will provide hands-on activities to incorporate in your outdoor learning environment. Learn to create an exciting outdoor learning environment that will have children, parents, and teachers enjoying the great outdoors daily!
11:30 AM – 12:30 PM (Bring Your Lunch)
Chat & Chew with Child Care Licensing
Do you have questions about your training requirements, child enrollment capacity, supervision expectations, and other questions regarding operating your Family Child Care Business? Join the Family Child Care Network for a special "lunch & learn" session with Child Care Licensing staff to answer your questions about operating a Family Child Care Business.
Remember to bring your lunch for this special session!
12:30 PM – 3:00 PM (DSS Credit Hours: 2.5 Curriculum)
Promoting Creative Experiences and Activities
Children learn through interactions, so interactions are a critical way to promote creativity. In this session, you will learn about the distinction between process and product and how to plan experiences to meet the creative needs of children.
Trainer: Nichole Hudgens — hudgenen@mailbox.sc.edu or 803-662-0220
Date and Time
Location
Lexington County Library, West Columbia/ Cayce Branch
1500 Augusta Rd
West Columbia, SC 29169