Family Cashflow Club ~ Game Night & Financial Education

Monthly Event - Second Friday of every month: 6:00 PM to 10:00 PM (CDT)
Event Details
Did you know you can invest in real estate and pay little or no taxes?
Real estate and other assets can be purchased and held within your tax deferred IRA or 401(k). Instead of sharing your profits with Uncle Sam, keep that money invested and working for you. By deferring (and in some cases eliminating) taxes and capital gains on each deal, you can build your nest egg more efficiently. And with a self-directed IRA you can do it by investing in assets that you know and control.
What you'll learn
How to grow your IRA with a myriad of permitted investments, such as real estate, private placements, notes, oil and gas, and precious metals
The type of retirement accounts that can be self-directed
Tax advantages of investing with a self-directed IRA
Which investments are not allowed
How to open and fund your self-directed IRA
About Patrick Hagen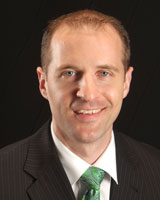 Patrick Hagen has worked in the self-directed retirement industry with The Entrust Group since 2005. He is a native of St. Louis and a graduate of the University of Missouri-Columbia.
Patrick is extremely well versed in self-directed retirement plans and enjoys using his extensive, hands-on experience in the field to help investors understand their retirement plan investment options and the corresponding IRC rules and regulations. He has experience with IRA/401(k) investments in real estate, precious metals, private placements, notes and other alternative investments.
Patrick has a very firm grasp on UBIT and unrelated debt financed income tax, and has developed constructive ways to teach investors how and when they apply. Patrick has taught continuing education courses and given live presentations to investors, CPAs, attorneys and financial planners throughout the country.
Afterwards
Stick around and play Robert Kiyosaki's Cashflow 101 game.
What to bring
Your family, including children old enough to sit through a 60 minute presentation (They love playing the game - and lots of times they win!)

Snacks to share with 6 people and soft drinks for your family. Water will be provided. No alcoholic beverages, please.

The Cashflow 101 Game if you have one

Where

Dielman Recreation Complex
11400 Olde Cabin Road
Creve Coeur, MO 63141


Monthly Event - Second Friday of every month: 6:00 PM to 10:00 PM (CDT)
Add to my calendar
Organizer
Deanna Lawrence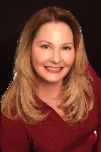 Deanna Lawrence is an entreprenuer and trainer who thrives on helping others grow their businesses. She has a vast network of associates in many different industries in St. Louis, the Metro East and other parts of the country who she happily refers on a daily basis.
Deanna is an avid student of successful business principals and personal development and strives to implement what she learns in her business and personal lives.
In a past life, Deanna spent 13 years as a consultant and trainer in the Information Technology industry and includes many fortune 500 companies among her past clients.
Family Cashflow Club ~ Game Night & Financial Education