Description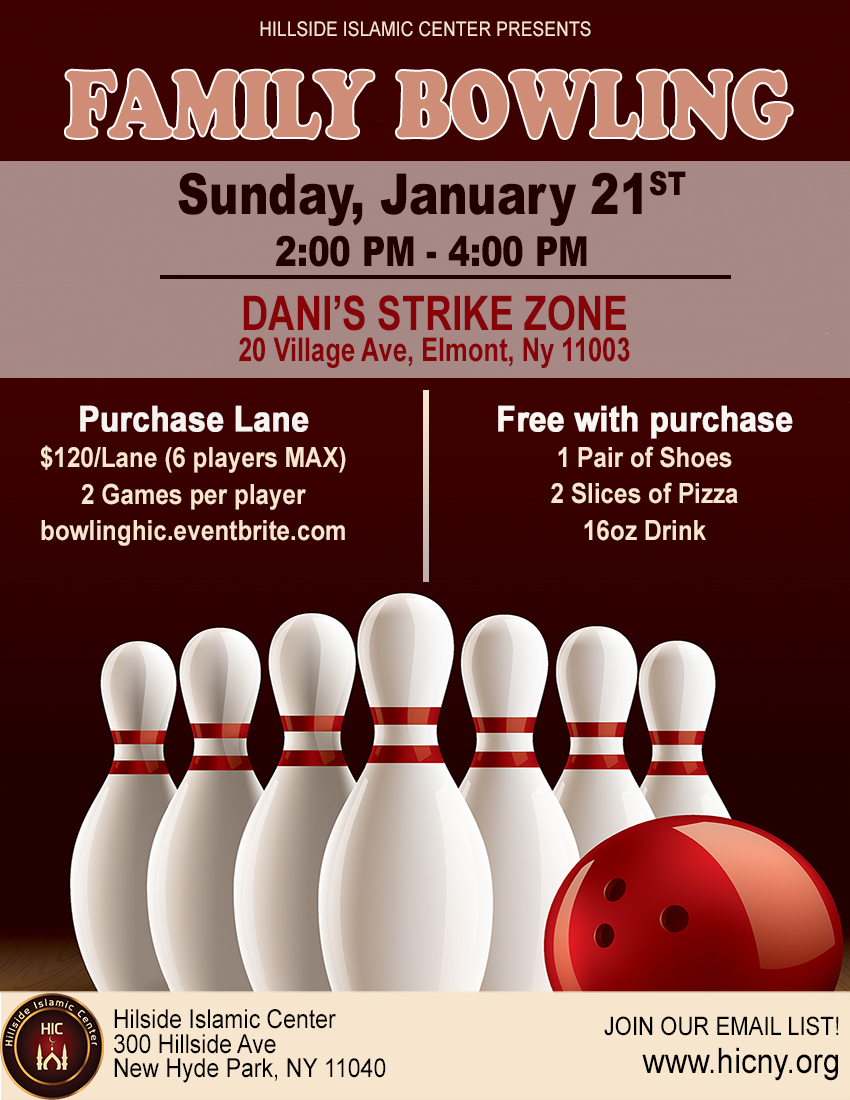 Asalamwalikum Wa Rahmatullahi Wa Barakatu,
Hillside Islamic Center will be hosting a Family Bowling Night at Dani's Strikezone.

This will include (per player) 2 full games, a pair of shoes, 2 slices of pizza and a 16oz drink.
A lane will cost $120 and will hold upto 6 people.
Please invite family and friends and join us In Sha Allah.
Please hold proper islamic manners
Do not disrespect the venue or you will be asked to leave with no refund.