Description
Searching for Life on Mars
Is there life elsewhere in the solar system? If so, how can we find it? Exploring other planets is a complex effort requiring many people, including astrobiologists. Astrobiologists work to define what life is and figure out how to recognize it on another world. Hear from NASA astrobiologist Laurie Barge about orbital observations of Mars. Learn how they are helping us search for signs of life—past or present—and determine whether Mars was once habitable.
Stargazing on the flight deck will follow the presentation (weather permitting).
Family Astronomy Night will be primarily standing room only because of reduced seating capacity. Registration does not guarantee a seat.
7:00pm: Doors open
7:30pm: Presentation
8:15pm–10:00pm: Stargazing and pop-up planetarium shows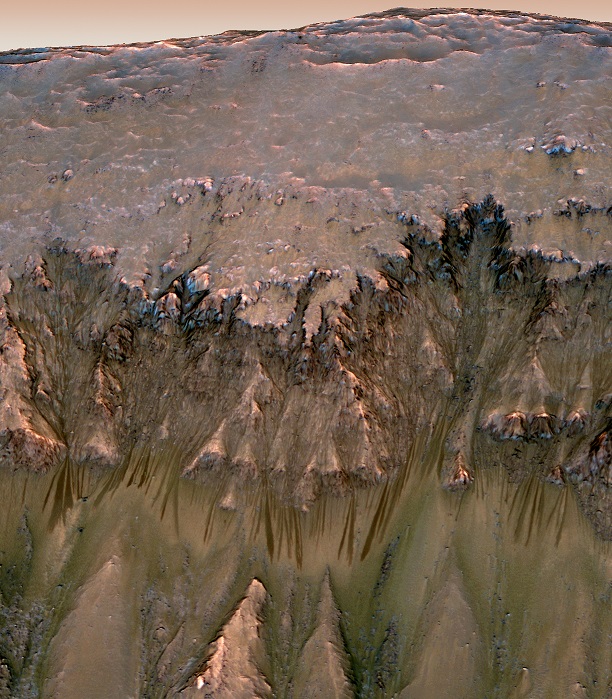 ABOUT THE SPEAKER
Dr. Laurie Barge is a research scientist in astrobiology at the NASA Jet Propulsion Laboratory. Her research expertise is the emergence of life on Earth and the search for life on other worlds. One of her greatest interests is geological and chemical systems that self-organize and exhibit complex behavior. Though these systems are not alive, they can be used to understand how the transition from non-life to life might have occurred. She also studies underwater hydrothermal vents, which provide energy for life and are thought to exist on the ocean world moons of Jupiter and Saturn. Dr. Barge also works on planetary science missions. She is currently the investigation scientist for the HiRISE instrument on the Mars Reconnaissance Orbiter (MRO), and she participates in mission operations as a MRO cycle coordinator.