Description
The Universe Is Running Away!
The universe is expanding—fast! The reason for this puzzling behavior is dark energy, a mysterious phenomenon that causes all stars and galaxies to run away from one another at an amazing pace. Hear from astrophysicist Viviana Acquaviva and discover what makes the universe accelerate and what will happen to it after billions of years.
Stargazing on the flight deck will follow the presentation (weather permitting).
Family Astronomy Night will be primarily standing room only because of reduced seating capacity. Registration does not guarantee a seat.
7:00pm: Doors open
7:30pm: Presentation
8:15pm–10:00pm: Stargazing and pop-up planetarium shows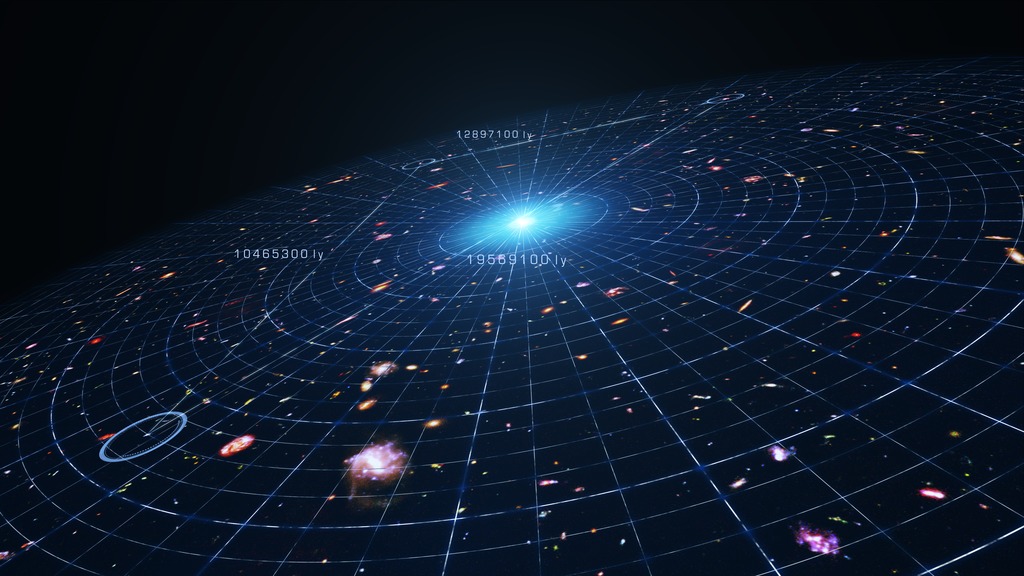 ABOUT THE SPEAKER
Viviana Acquaviva is an astrophysicist with a strong interest in data science. She is an associate professor in the Physics Department of the CUNY NYC College of Technology. She is also an associate member of the Center for Computational Astrophysics at the Flatiron Institute, a visiting research scientist in the Astrophysics Department at the American Museum of Natural History, a member of CUNY Astro and a Harlow Shapley Visiting Lecturer for the American Astronomical Society. In 2017, she was a recipient of the Feliks Gross Award for outstanding scholarship.
Image courtesy of NASA's Goddard Space Flight Center Conceptual Image Lab.