Description
The Riverside Theatre presents
The 14th Annual New York
Family Arts Festival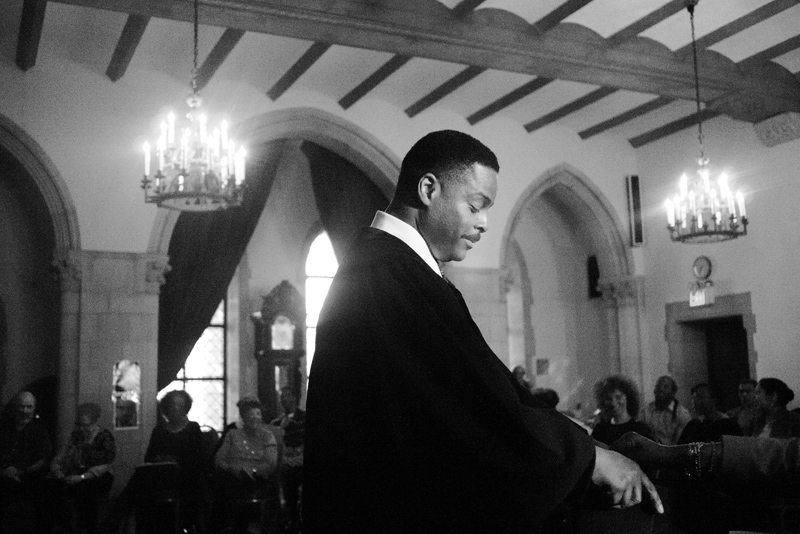 Shades of Truth Theatre in
Trilogy of Truth
The Trilogy of Truth
Prelude: Aint I A Woman
by Sojourner Truth
Featuring: Tonie Seawright
Pig Foot Mary Says Goodbye to the Harlem Renaissance
By Daniel Carlton
Featuring: Daniel Carlton & Benja K
After Midnight: King's Powerful Rebuke of the War in Vietnam
By Michael Green
Featuring: Michael Green as Martin Luther King Jr. & Gospel soloist Tonie Seawright
ICED OUT, SHACKLED AND CHAINED Still Looking for the North Star
By Kisha Tamarra Spence and Mo Beasley
Featuring: Bianca Jones & Stephanie Berry
From Shades of Truth:
We would like to extend a special "Thank You" to a valuable asset of Shades of Truth Theatre. You!!! The enthusiastic responses to "Whistle in Mississippi: The Lynching of Emmett Till", Zora Returns to Harlem and After Midnight! Kings Powerful Rebuke of the War in Vietnam compels us to persevere. Because of you, we have the passion to explore and develop relevant, provocative, and innovative new plays mostly written by and about people of color and the Black experience. Shades of Truth Theatre, Audelco Award Winner 2009, has been a welcoming presence in the theater community for the past eight years because of its excellence in producing positive and affordable entertainment with high standards. At the core of Shades of Truth Theatre is our commitment to produce works that stimulate, agitate and activate.
Check Shades of Truth Theatre out on their website:
http://www.shadesoftruththeatre.com/
Meet the Artists: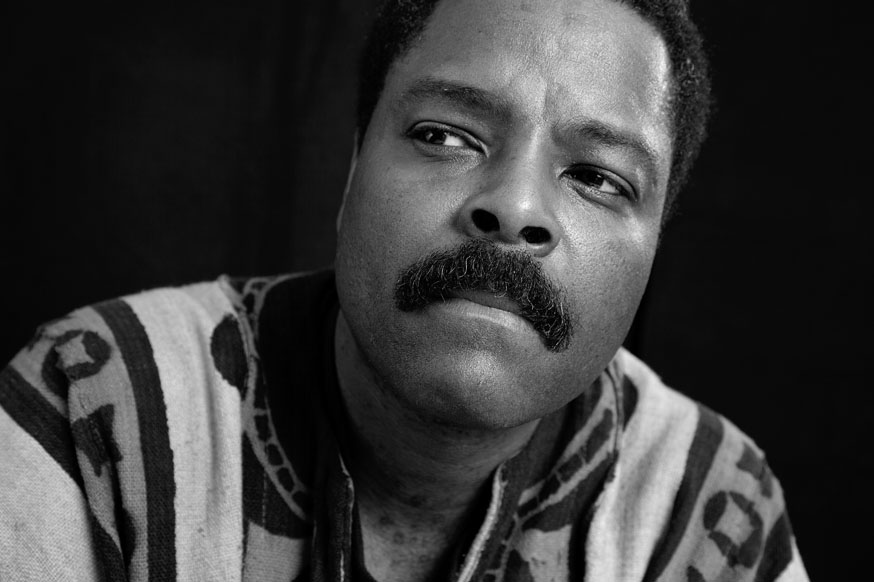 Michael Green received critical praise for his recent performance as Michael in Esther Armah's Savior at the Dwyer Cultural Center and also as Dr. King in The Meeting at the Schomburg Center for Research in Black Culture. Other roles of note include Sam in Blues for an Alabama Sky (Our Place Theatre-Boston), Reverend Ambrose in A Lesson Before Dying (New Repertory Theatre-Boston), the Governor in The Blacks (Classical Theatre of Harlem-New York), Michael in Blues Train (National Black Theatre-New York), and Moses in Camp Logan (Victoria Five Theatre-New York). Michael can be seen on CBS's Walker Texas Ranger and can be heard as the voice of Uncle Al on Nickelodeon's Little Bill. For the past eight years, Michael has been resident drama instructor for the Artist Collective in Hartford, Ct. and Teaching Artist for Medgar Evers College's English Department working with Dr. Brenda Greene. There he works with High School teachers and their students to enhance their writing and performance skills. Please visit www.shadesoftruththeatre.com and continue to support positive black theatre. Michael has also written a play about Emmett Till…Whistle in Mississippi: The Lynching of Emmett Till.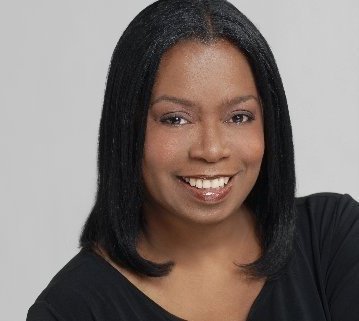 Benja K. Thomas Actress, writer, director, and photographer is a proud member of S.A.G. and A.E.A. Stage work includes: Pearl's Gone Blue, Best Musical in the Fringe Festival 2011; Pigfoot Mary Says Goodbye to the Harlem Renaissance, which was written for her by playwright and performer Daniel Carlton; Intimate Apparel; Unspeakable: The Unauthorized Story of Richard Pryor slated for Broadway fall 2012; American Menu which she won an A.U.D.E.L.C.O.;and a national tour of For Colored Girls… as the Lady in Red, along with a host of other shows and short films. As a writer, her play CHOICES written for teens that deals with HIV/AIDS has been seen in New York public schools and was featured at Aaron Davis Hall.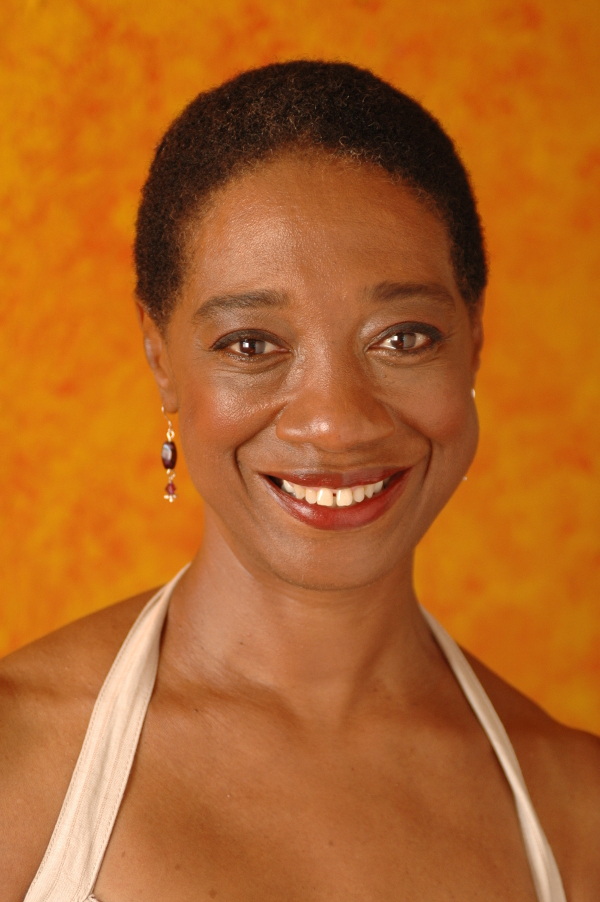 Stephanie Berry was recently seen in GLEAM at the Baltimore Centerstage. Last summer she played the King of France and the Hostess in Classical Theatre of Harlem's production of HENRY V. Earlier this season Stephanie appeared in COOL BLUES at Woodie King's New Federal Theatre and MARCUS AND THE SECRET OF SWEET at The Studio Theatre in Washington DC. She is the 2009/2010 recipient of the TCG/Fox Foundation Resident Actor Fellowship as a "Distinguished Artist." A veteran of the stage, film and television, Stephanie can be seen in episodes of the new series; BLUE BLOODS and LOUIE. She appears in the films INVASION, NO RESERVATIONS, and FINDING FORRESTER. Stephanie Berry is the winner of the OBIE Award and 2 time winner of the AUDELCO Award for her one-woman show, THE SHANEEQUA CHRONICLES: The Making of a Black Woman. Some of her memorable plays include: TROUBLE IN MIND, DISTRACTED, GEM OF THE OCEAN, INTIMATE APPAREL, SPUNK, KING LEAR, LADY MACBETH, HAMLET and THE TALE OF MADAME ZORA. Stephanie is a founding member of Blackberry Productions Theater Company, a Harlem based organization that develops new works and brings theater to underserved populations throughout New York. She is a member of Ensemble Studio Theatre.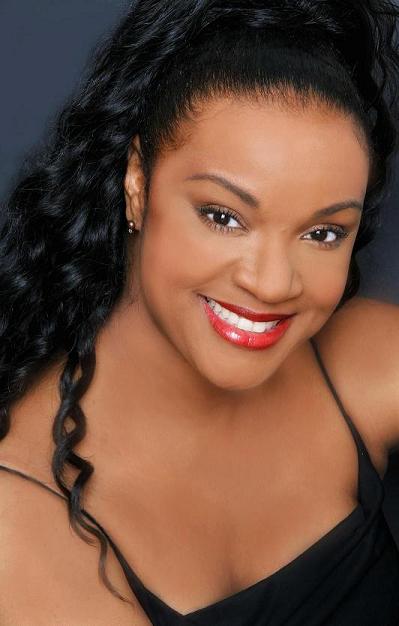 Toni Seawright made history as the first African American to win the coveted crown of Miss Mississippi (4thrunner-up Miss America 1987). She's performed in the touring cast of "The Wiz" w/Stephanie Mills & Andre DeShields (Dir.George Faison) & made her Broadway debut in Marion J. Caffey's (3 Mo Tenors) "Street Corner Symphony." She also appeared in Talvin Wilkes' "Delta Rising" @ 651 Arts & "Josh (The Black Babe Ruth)/Satchel (Requiem for Racism)" @ the New Federal Theater (Dir. Eric Coleman/Woody King Productions). Toni played a recurring role as the mother of real life son, Qaasim Middleton, in Nickelodeon's "The Naked Brothers Band." A comedic actress & trained vocalist in various styles of music, Toni's also performed standup at Caroline's Comedy Club w/the American Institute of Comedy & appeared for the first time @ the Billie Holiday Theater in the NYC premiere of 7 times Audelco Award winning Play, "What Would Jesus Do?" (Written & Dir. by Yvette Heiliger). When she's not performing, Toni lends her momager skills to guide the careers of her young talented sons, Qaasim & Khalil! Toni has a wonderful cadre of mentors here in NYC; Lawrence Evans, Gwendolyn Quinn of GQ Media, the fabulous Ebony JoAnn, the incomparable Melba Moore and the legendary George Faison w/whom she recently produced a tribute to Michael Jackson "Leaving Neverland" @ Faison's FireHouse Theater in Harlem. Toni is the proud winner of ATTIKA TORRENCE'S fall IFNY Monologue SLAM hosted by Malik Yoba. She is currently shooting a film production entitled "The Dying Truth" and will be shooting another sitcom playing the role of "Gloria Diaz" mother of Parrish Diaz in Tony Clomax's "Twelve Steps To Recovery." Toni will also have a recurring role as the mom (Ms. Brown) in the Black Latina Movement series "Colors of Love" produced by LuckyCharms Productions on MNN. Aside from receiving rave recognition in the tri-state area for her works as a performer, Toni recently received her first nomination and won her first AUDELCO award for "Outstanding Performance by a Female Lead in a Musical" for her starring role of Miss Mamie performed @the Harlem School of the Arts in the AEA showcase premiere of "The Widow and Miss Mamie." A proud graduate of Mississippi University for Women, Toni was the first African American to earn a degree in Music from MUW as well as the first African American to hold a recital in vocal performance music at the university. Her love for music has garnered her recognition in NYC as a pioneer & co-founder of Brooklyn's own 150 voice community choir, Brooklyn Interdenominational Choir. Whether handling the careers for her two sons as a Momager or performing on her own, Toni continues to strive for excellence in the arts as well as excellence in her quest for healing. Toni is currently attending New York College of Health Professionals where she's pursuing a master's degree in Oriental Medicine with a concentration in Tradional Oriental Herbal Medicine, Acupuncture and Tui Na hand Therapy Techniques. Aside from attending school, Toni is also a licensed Real Estate Agent in her spare time, and continues to be a sought after session singer/songwriter/composer and gospel/house music recording artist in the Tri State Area. Her motto: "In NYC, you can NEVER have TOO many jobs or occupations!" This Past February's Black History Month, Toni starred in two outstanding stage plays: "The Widow and Miss Mamie" Feb 7th – Feb 26th @ the Harlem School of the Arts and "I, Barbara Jordan" @ The National Black Theater Touring Circuit. Toni is honored & thrilled to have been handpicked & selected & directed for the portrayal of "I, Barbara Jordan" by the Legendary Woodie King for this installment of The National Black Theater Tour!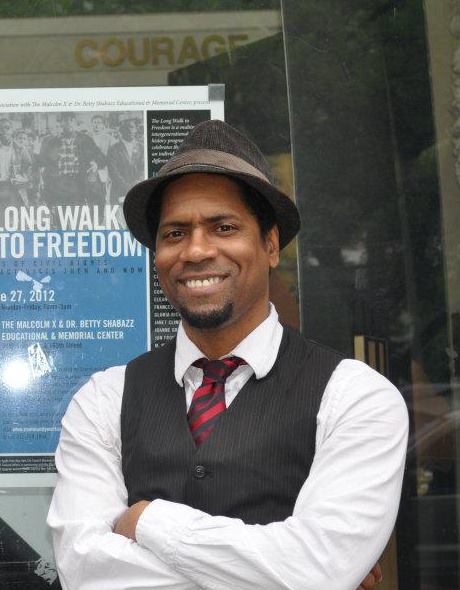 Daniel Carlton (Actor, Writer, Director, Storyteller) Recent theatre credits include : The Meeting (Malcolm X) , Scribbling at The Automat (James Baldwin), Dreaming In Tongues (Labyrinth Theater Company(The Dreamer) and Chasing Heaven ( NYC Fringe Festival). As a storyteller he has toured extensively with his "The Eagle In Harlem And Other Tales." He is currently on the roster of Summerstage NYC artists as a storyteller. Older projects include "The Children Of War Theatre Project (Dir. Larry Sacharow), which tells the stories of war refugees; It has been performed in Moscow ( Russia), Sarajevo, San Francisco, Amsterdam, Cambodia, and The Asia Society (NYC). More recently: "Timeless Journeys" a series of seven fictional monologues based on the actual history of free African Americans in Brooklyn , NY was commissioned by The Weeksville Heritage Society for both onsite performances and theatrical performances to highlight the story of this National Landmark. The Schomberg Center for Research in Black Culture has presented his play "The Dream Inn" based on the poetry of Langston Hughes, and frequently uses him to conduct workshops around the poet's work. During the summer of 2002 he helped to create a theatre lab at the WindyBrow Theatre in Johannesburg, South Africa. He is the primary playwright of "Shelter; Refugees of The American Dream," which was produced by Blackberry Productions during the Fall of 2002. Creation, his multi –character solo show has been seen both locally and nationally. "Pig Foot Mary Says Goodbye To The Harlem Renaissance," a verse play was produced by The Metropolitan Playhouse (January 2011). He received a commission from Jazzmobile , Summerstage , and the Charlie Parker Jazz Festival to write and perform a multi media verse play tribute to the former Jazz club in Harlem, Small's Paradise for the Harlem Jazz Shrine's Festival and The Charlie Parker Jazz Festival of 2012.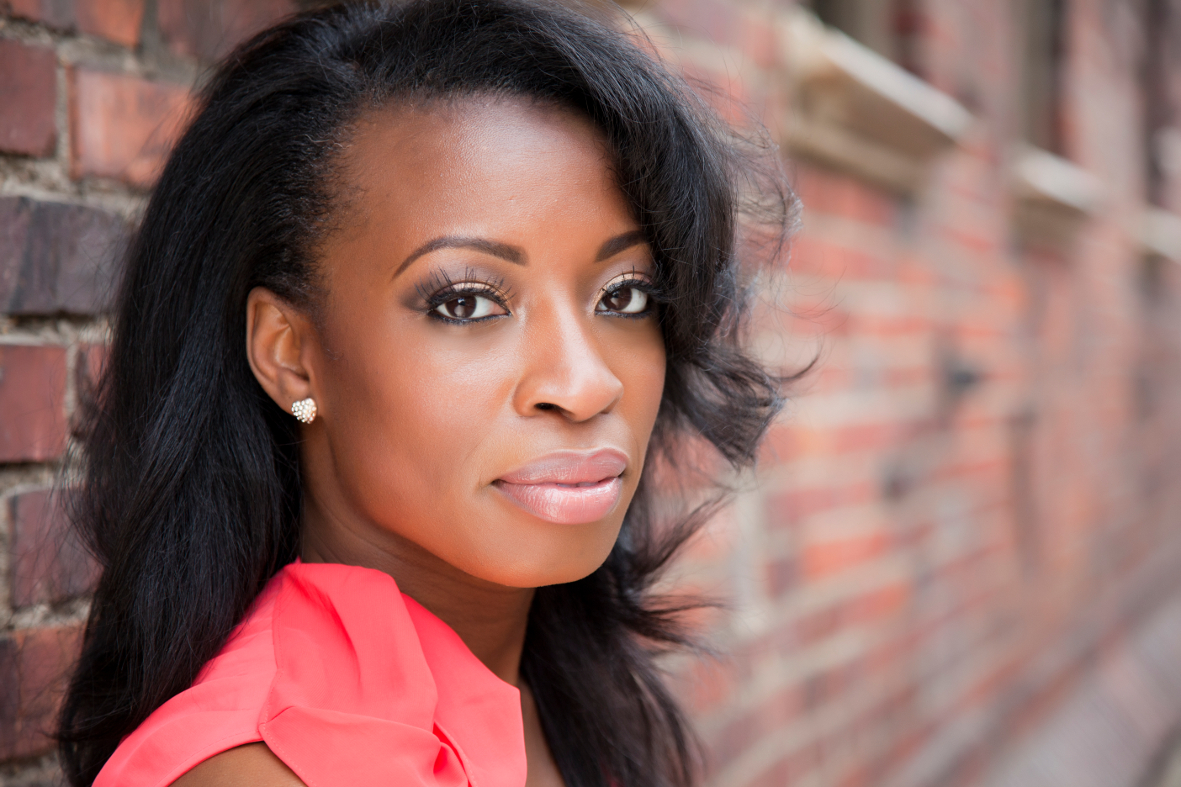 Bianca LaVerne Jones was the host of Honoring Excellence in Black Theater: A Night with Woodie King Jr. She is the Star of the short film BURNED, which will be featured at the Martha's Vineyard African American Film Fest and Monrovia International Film Festival. TELEVISION: BURNED (BET, Centric with Oscar Nominated Eric Roberts), NYC 2-2 (CBS), Shitty Fab Life (web series), 12 STEPS TO RECOVERY. OFF BROADWAY; McReele (Roundabout), MacBeth (Classical Theatre of Harlem/ Germany), Trojan Women (Classical Theatre of Harlem, AUDELCO nom), Virgin of the Vieux Carre (Primary Stages) REGIONAL; Marcus or the Secret of Sweet (Studio Theater, DC), Jacob's House (Access Theatre), Illmatic (Black River), Iken's Perversion (two character play with Oscar Winner F. Murray Abraham), A Civil War Christmas (LongWharf, original cast), MacBeth (Lillian Theater with Harry Lennix), ThreePenny Opera (Williamstown Theatre Festival, with Jesse L. Martin and Betty Buckley), Madea/MacBeth/Cindarella (Yale Rep, with Alaina Reed Hall), Blues (National Black Theater Festival), Relativity, Othello, King Headley II (St. Louis Black Repertory) and a host of various productions and readings. Bianca is grateful to create a space in her life for theater such as ICED OUT SHACKLED AND CHAINED. Bianca received her professional actor training from University of North Carolina at the School of the Arts, SUNY Purchase Acting Conservatory and Yale School of Drama.
More Photos from Shades of Truth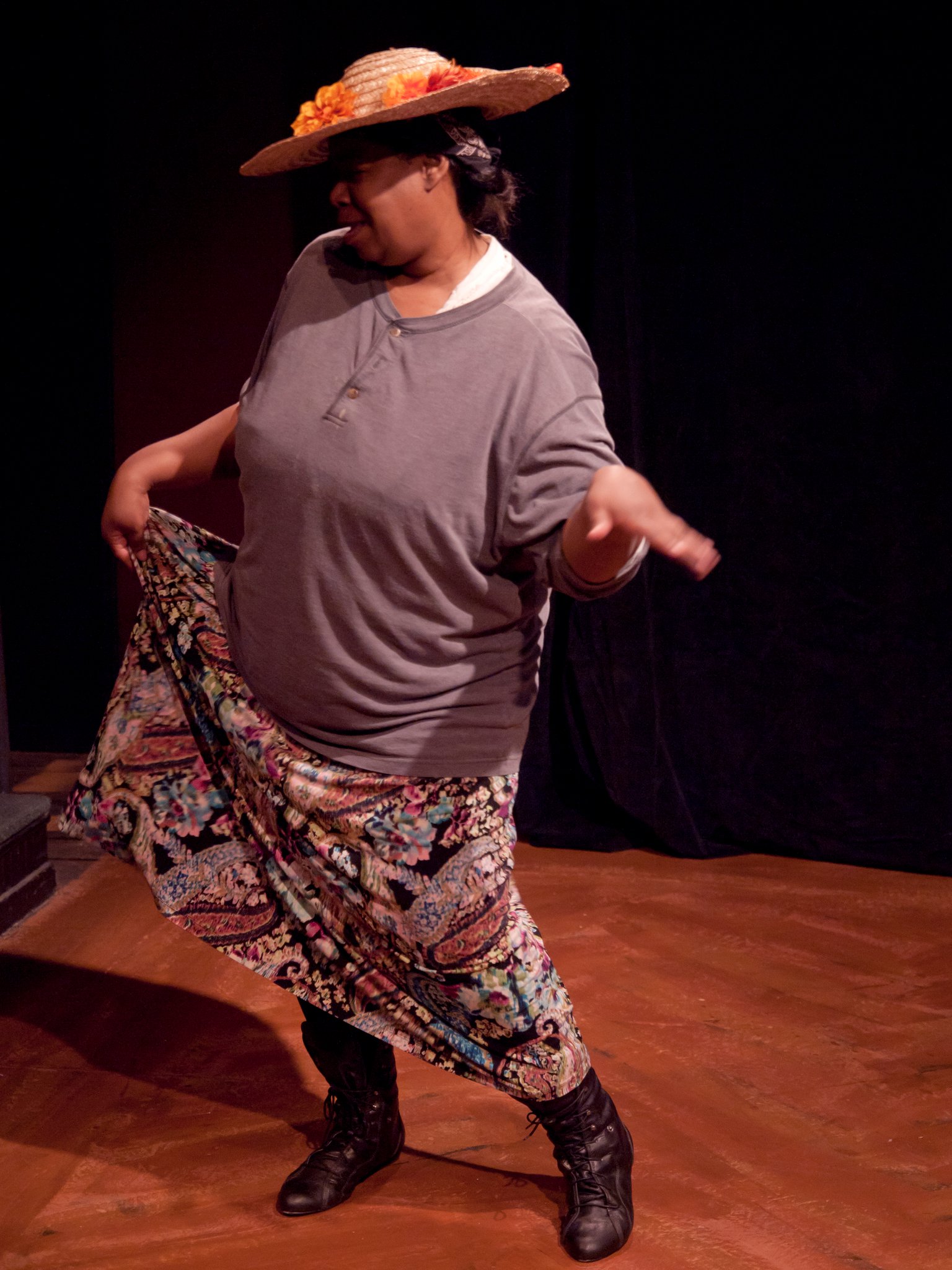 Benja K. Thomas in Pig Foot Mary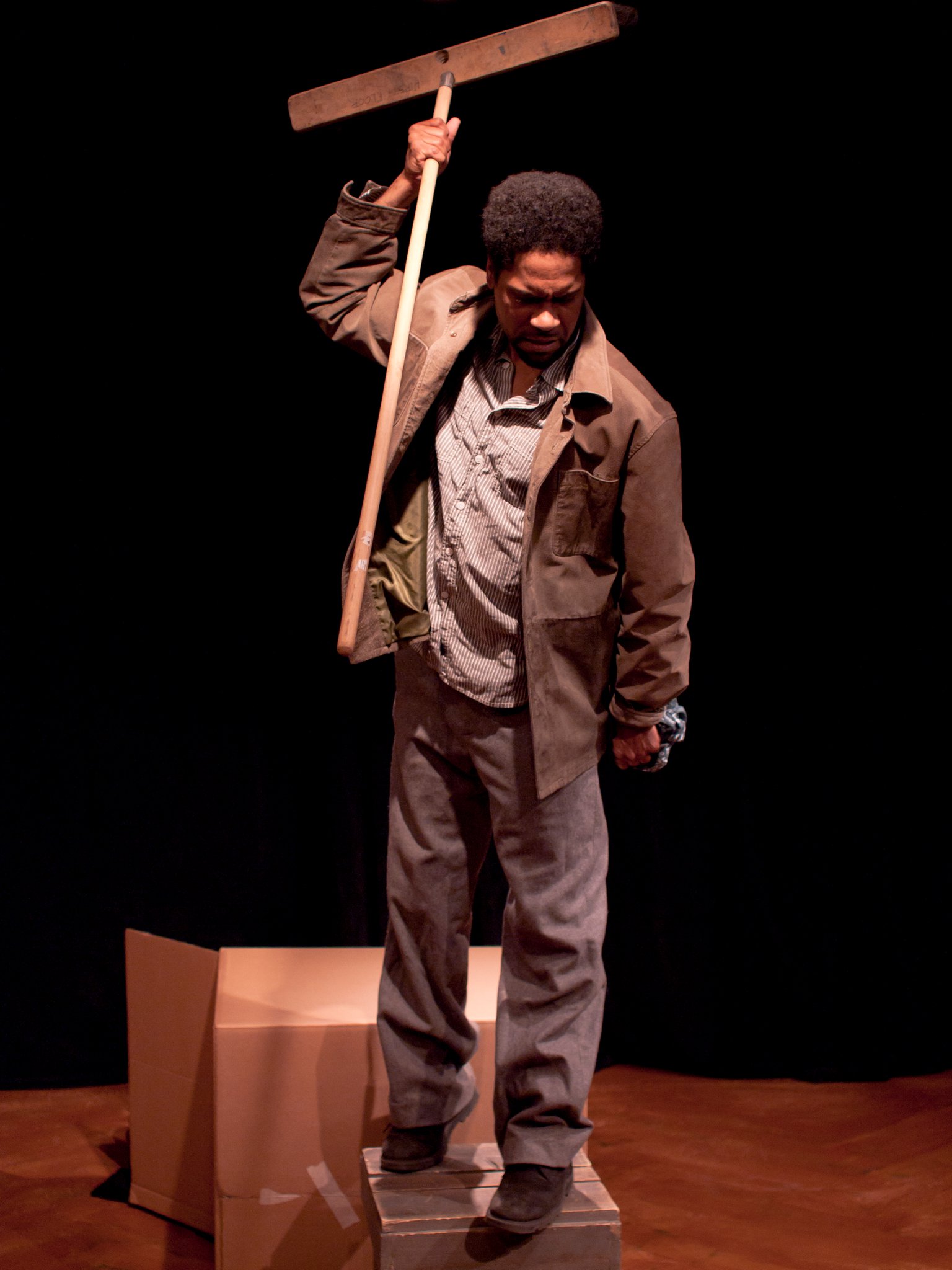 Daniel Carlton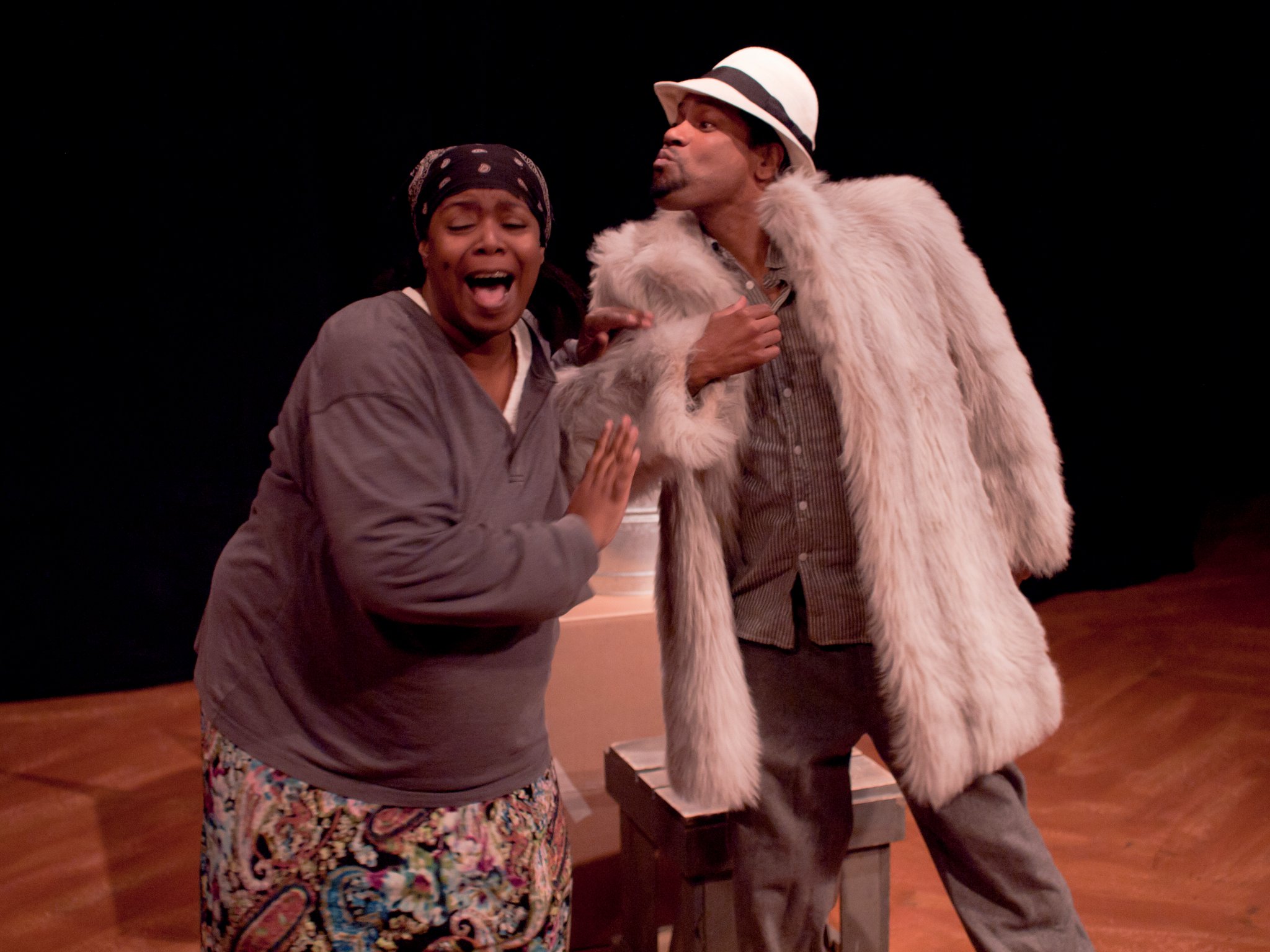 Pig Foot Mary
FREE EVENT - RSVP TODAY!
Learn more about The Riverside Theatre:
http://theriversidetheatrenyc.blogspot.com/
212-870-6784