Family and Friends CPR Class

Monday, May 19, 2014 from 6:30 PM to 9:15 PM (EDT)
Event Details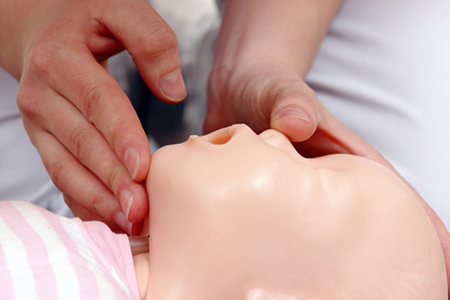 INTRODUCTION:
Would you know what to do in an emergency? This American Heart Association Course "Family & Friends CPR" will give you hands on practice for CPR and choke-saving skills for infant and child. (Adult CPR will also be demonstrated). In addition to CPR, this class will cover injury prevention tips, child safety and childproofing your home. Whether you are a parent, grandparent, babysitter, teacher or friend, this single session will provide you with the vital skills that can turn a life-threatening situation into a lifesaving one.   Please note: This is NOT a certification class.  
CLASS FORMAT:
1 Session
CLASS REGISTRATION:
Seating is limited.  Registration & pre-payment  is required to reserve your spot.
INSTRUCTOR:
American Heart Association Certified BLS Instructors 
CLASS LOCATION:
Baptist Beaches Conference Room.

Class will be held in Baptist Beaches Conference Room A.
The conference room is located on the west end of the hospital and has easy access under the covered walkway beside the medical building. 
CLASS CANCELLATION POLICY:
To accommodate others who may wish to attend this class, we ask that all cancellations be submitted at least 72 hours prior to the start of the class.  If you paid a fee for the event, and you submitted the cancellation notice 72 hours or more prior to the start of the event, you can either apply the class fee to another Baptist Health event or request a refund.  Please submit your cancellation instructions here via Contact the Host.
EMPLOYEE DISCOUNT:
A limited number of spots are available for Baptist Health employees.  Go to the Baptist Health employee website under e-benefits for details.  To attend the session, you must bring your Baptist Health employee badge to the class.
PRIVACY DISCLOSURE:
EventBrite is an unaffiliated company that provides a convenient event scheduling and processing service.  Any information that you enter into EventBrite is governed by the EventBrite Privacy Policy and the EventBrite Terms of Service Agreement.
Organizer
Baptist Health
Baptist Health is the only nonprofit, mission-driven, community-owned healthcare system in North Florida. We are here to serve the community's needs with the area's most comprehensive healthcare network, providing a full spectrum of high-quality clinical services across the continuum of care to support your family's health and wellbeing at every stage of life. Noted by our community for having the best doctors, best nurses and best overall quality, our circle of care is unlike any other in our region.
Family and Friends CPR Class