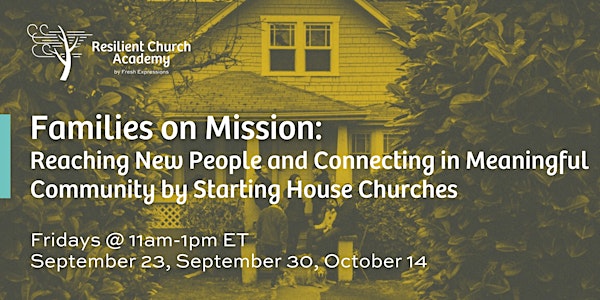 Families on Mission
Reaching New People and Connecting in Meaningful Community by Starting House Churches
Refund Policy
Contact the organizer to request a refund.
Eventbrite's fee is nonrefundable.
About this event
In North America, the nuclear family is often isolated and focused on its own needs and pleasures. The result is not just loneliness and economic pressure, but a lost opportunity to witness to our neighbors how God can create a new kind of family, inspired by the life and teachings of Jesus. In this Resilient Church Academy track, you will learn local congregations can help start House Churches that both reach new people, and provide deep care and connection at the same time.
DETAILS
Fridays from 11am-1pm Eastern
Sept 23 / 30 / Oct 14 ** note that this skips one week
Presenters: Gannon Sims
**When signing up for this track, you will receive a FREE copy of Gannon's book Bringing Church Home**
SESSIONS
Sept 23 - Session 1: Loving Like God
Households were the central organizing principle of the early church. In this session we'll look at an how our home and family life can teach us how to love like God loves. We'll look at how joy and healthy attachment in the home can help us find our true home in God.
Sept 30 - Session 2: Strengthening Marriages
What's marriage for? The Apostle Paul calls marriage the great mystery. Although imperfect, tt's one of the best examples we have of understanding the relationship between Christ and the Church. Marriage is an icon or picture displaying the greatness of God's love. It's a sort of Trinitarian greenhouse for Christian discipleship and a provocative way toward a deeper longing for God!
Oct 14 - Session 3: Living as Spiritual Family on Mission
Jesus is reorienting the family around himself so that together we can build the big family of God. Catholic theologian Renzo Bonetti says "The smallest family existing in the world can build the family of God. And I didn't say the best family—but any family that opens up its heart; that opens up the door, can build the family of the children of God. Even the smallest of families, with or without children; with good or bad children; all families have that dignity of being the builders of the big family. We have to help the Christian community to understand the reason—the goal—of the family. Why does it exist? Why build this big and definitive family? Because this gives a significance to the fact that we are building a family of brothers and sisters. If I understand this meaning of what the family is, I understand that I cannot evangelize without the family."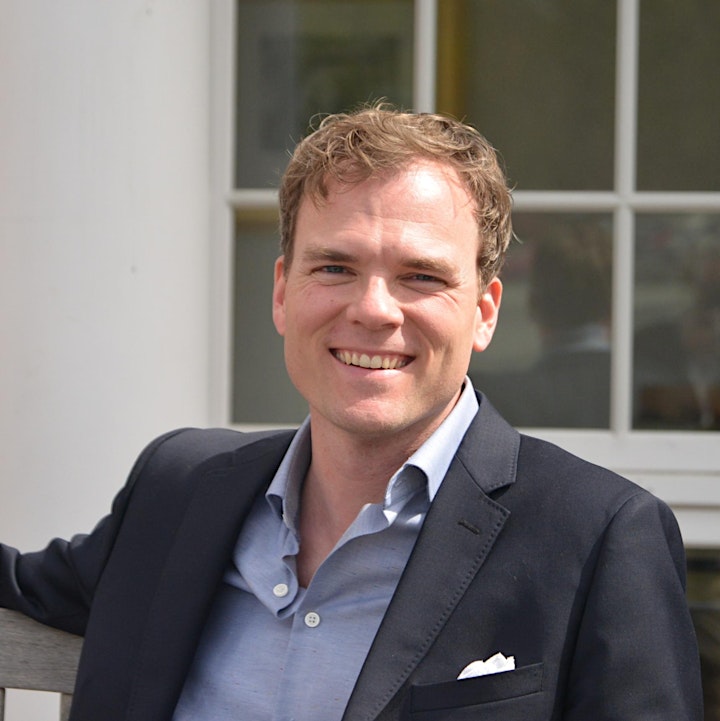 Gannon Sims is a Founding Director of Fresh Expressions US and the author of Bringing Church Home. He and his wife Carey along with a team of mostly college students and young adults planted The Center Community, a network of house churches in Fredericksburg, Virginia. Earlier this summer he became pastor of Cliff Temple Baptist Church, an historic urban congregation with a vibrant ministry and network of house churches in the Oak Cliff neighborhood of Dallas, Texas.