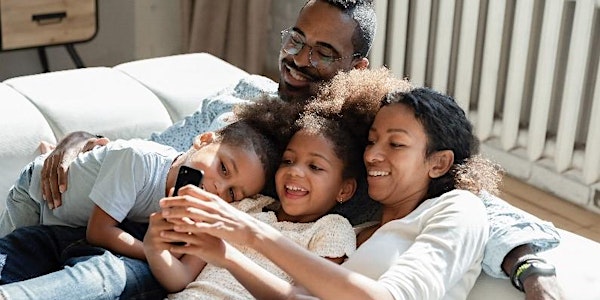 Families Learning from Families Virtual Roundtable: Session 1
Families Learning from Families Virtual Roundtable: Session 1--The Pandemic a Year Later-- Where We Were and Where We're Going
About this event
The Pandemic a Year Later-- Where We Were and Where We're Going  
12 noon-1 PM EST
11 AM-12 noon CT
10 AM-11 AM MT
*Technical issues? Contact dlazzell@iupui.edu*
We encourage you to bring friends or family members for an intimate discussion!
Families Learning from Families Virtual Roundtables are dynamic, online learning experiences aimed at providing an opportunity for parents/ caregivers with different backgrounds (i.e. families of Color, families with varied religious backgrounds, families with children with disabilities, families from disinvested communities, non-traditional families) to talk with and ask questions of an expert in family and community supports, and in home and school partnership. In this series, families will engage in discussion with the aim of sharing ideas and resources related to supporting students and families during the COVID-19 pandemic.
During Session 1, we bring together three parents/caregivers that have juggled personal, professional, and academic roles throughout the global pandemic. Discussion will be centered around how lives have shifted and changed throughout the past year to discuss the COVID-19 Pandemic a Year Later: What we know now, where we are, and where we're going.
Accessibility questions for all events, please contact the center at (317) 278-3493 or email at glec@iupui.edu. All accommodation requests must be made within two weeks of event date.