Description
Celebrate!
Since 1915, Families Forward Philadelphia has been dedicated to the same mission – to provide information, advice, guidance, protection and shelter…originally targeted to travelers. We continue this legacy 102 years later by meeting the needs of Philadelphia's homeless families.
We hope you'll join us as we celebrate yet another year of new beginnings for the families that we support.
As you may know, several years ago we created the Jannie L. Blackwell Humanitarian Award and present it annually to groups and individuals that are committed to vulnerable families in Philadelphia. Come celebrate with us on October 18th to see who the deserving recipient will be this year.
And guess what? We're changing things up a bit for 2017 and are bringing the party to the Please Touch Museum. Kid and adult friendly, we'll have fun food, a bar for the grownups, and a huge carousel for all. This is a celebration you won't want to miss!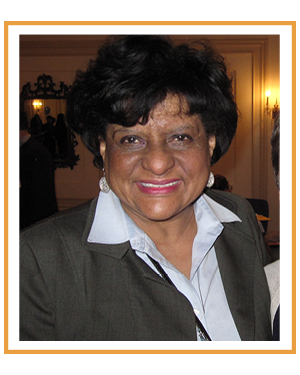 Councilwoman Jannie L. Blackwell has made a life-long commitment to move her community forward, and has always worked to foster an end to homelessness, neighborhood blight and poor public education through the tools of public policy, legislation and public involvement.
Become a Sponsor!
We hope you'll consider supporting us by becoming a sponsor. Your support will be recognized at the event, in the event program and our website.
Sponsorship supports Families Forward in providing information, advice, guidance, protection and shelter to Philadelphia's homeless families year round.
---

Questions about sponsorship opportunities?
Contact Grace Hightower
ghightower@familiesforwardphilly.org
215.240.4828